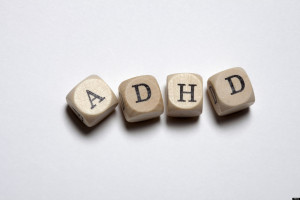 I'm at the beach with my family this week, so no time for writing… and yet I didn't want to leave my blog empty all week. So… I'll "cheat" a bit by linking to things you might want to read.
Beginning with this article from Psychology Today which has been all over Facebook recently, even though it's over a year old:
"Why French Kids Don't Have ADHA."
I think a lot of good points are made. But even within one country (America, in our case) methods of child-rearing vary considerably from family to family, and from generation to generation. We're watching our grown kids raising their kids, and not only doing things differently than we did with them but even differently from each other. There's so much at play–not only philosophical concerns about discipline, sleep habits, feeding habits, and all that… but even the personal and professional circumstances of the parents. In many young families today both parents work, and sometimes different shifts, leaving one parent alone with the kids while the other parent works. They are virtually single parents on most days. Exhausting. Or just with burgeoning careers and sharing the duties of driving kids to and from daycare, shopping, cooking and cleaning.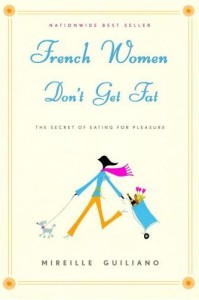 When I first saw this article, I couldn't help but wonder if there's any relation between French parenting and French eating habits… because of the popular book from 2004, French Women Don't Get Fat. (The author has an interesting and informative web site here.)
Is there a connection between these two books and concepts? I think so. But I'm too tired tonight to pontificate on that connection. The sunshine, the ocean breeze, walking, swimming, shopping, cooking…. I'm ready for bed.
But I'd love to hear your thoughts.
Goodnight, moon.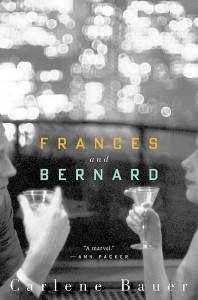 I'm reading a wonderful book, Frances and Bernard by Carlene Bauer, which is inspired by the friendship between Flannery O'Connor and Robert Lowell. This is not a book review, but if you're looking for an excellent article on the book, read "The Irreconcilable Conflicts Within" by D. G. Myers. Or "To Talk To You In Letters" by Christopher Benfey.
What I'm after today has to do with O'Connor's faith—and the way it informs her fiction—something I've been intrigued by for many years. So why don't I stick with primary sources, like The Habit of Being: The Letters of Flannery O'Connor, and Mystery and Manners, both edited by Sally Fitzgerald? I keep both of these books near my reading chair in my office (I dislike the word, "office," but it's not really a studio. I usually just refer to it as "my room," not to be confused with my bedroom, which I share with my husband.)

Wednesday evening I enjoyed a lively gathering of Memphis writers in the artfully appointed home of Suzanne Henley and Jim Cole—both gifted writers and artists. (Cole wrote The Death of Elvis.) At one point, as thirteen of us sat around the huge, square table Suzanne crafted herself, the discussion turned to genre and finding the right marketing for your writing. It was a diverse group, but as you might imagine with mostly Southerners, a number of people were writing—or have written and published—books with spiritual themes. Some are outright "Christian literature" and others are more generally "spiritual" than "religious."
As I listened to everyone tell their stories, I thought of the things I'm gleaning from Frances and Bernard. At times I forget that the book is fictional, and I picture O'Connor herself writing these letters (which is a high compliment to Bauer.) Early in her friendship with Bernard, Frances says:

I am wary of projects that are described as spiritual. I fear—this is related to my aversion to artistic empty threats—that the more consciously spiritual a person appears to be, the less truly spiritual that person is…. I don't ever want to feel touched or gifted spiritually Or sense God moving about on the face of my waters. What a burden! Everything would then have to live up to being knocked off a horse by lightning, wouldn't it? I think I prefer to live at the level of what the British call muddle. Muddle with occasional squinting at something that might be called clarity in the distance, so as not to despair.
 As I continue in my messy battle with God and forgiveness and Church, I find these words—and O'Connor's actual words—comforting. From Mystery and Manners:

The fiction writer presents mystery through manners, grace through nature, but when he finishes there always has to be left over that sense of Mystery which cannot be accounted for by any human formula.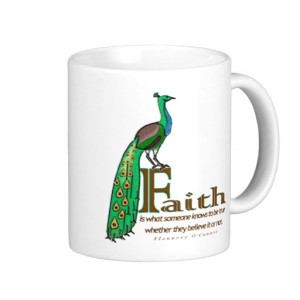 O'Connor defends that Mystery in a letter recorded in The Habit of Being, in which she responds to a comment made by Mary McCarthy (A Charmed Life) at a dinner party, about the Eucharist being merely symbol. O'Connor's reply:
"Well, if it's a symbol, to hell with it." That was all the defense I was capable of but I realize now that this is all I will ever be able to say about it, outside of a story, except that it is the center of existence for me; all the rest of life is expendable.

So this is her center, from which she wrote her stories. Stories that were never religious or preachy. Stories that revealed humanity in some of the most concrete prose ever penned. Every day I want to write like O'Connor. But recently it's not just her prose that I envy. It's her faith. Her clarity. Her ability to grasp the one thing needful even when it is cloaked in a setting (parish, priest, people) that's other than how she would envision it. Her childlike approach to the Mysteries, which I imagine her describing to Lowell, just as Frances wrote to Bernard:
I'm going to church at Our Lady of Peace, which is on Sixty-Second Street. There's very little to recommend it other than it's convenient. The organist pounds away like she's at a Yankee game, which amuses me. The last time I went I saw the priest, making his way back down the aisle at the end of the Mass, give a little start and then purse his lips when the force of the first bars of the benediction clapped him from behind. I enjoyed that little hiccup of fallibility. But I don't think I need anything from the other people around me. I'm there for the liturgy and the host.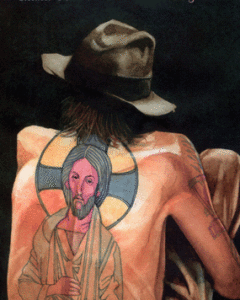 Because it was the center of existence for her, she was happy living in the muddle (with occasional squinting at clarity in the distance, so as not to despair) and enjoying little hiccups of fallibility. She wasn't compelled to try to change the Church, a parish, the priest, or the people. She wasn't compelled to write Christian books to try to convert her readers. Nor am I. Again, through the fictional voice of Frances, she explains why she writes fiction:

I wonder if a better weapon against nihilism might be one man's life. One man in a struggle, and in that one particular struggle we more clearly apprehend the real. I suppose that is why I write fiction: character as argument. I suppose that is why I love Augustine. And Kierkegaard: one man in a war against despair directing us in our own hobbling away from it.
A couple of weeks ago my husband and I got a new king-sized mattress and box springs. FREE. The one we purchased from Macy's three years ago was sagging, so they made good on their ten-year warranty and replaced it. So far we like the new one, and our backs feel better already.

I wish it were that simple with sagging novel plots. Or maybe it is. The agent who is interested in my novel just hooked me up with an editor to help me with the novel's problems—especially the sagging middle. I'm anxious to get started, and I'm grateful for the help. It's not that I didn't do my best when I wrote the book. I started with a chapter outline. I used a story board to help with structure. I revised many times. Several chapters were critiqued at workshops (which doesn't help the overall structure) and I even hired a freelance editor last spring, who tried to help me repair the sagging middle (and other parts) but evidently it needs more support.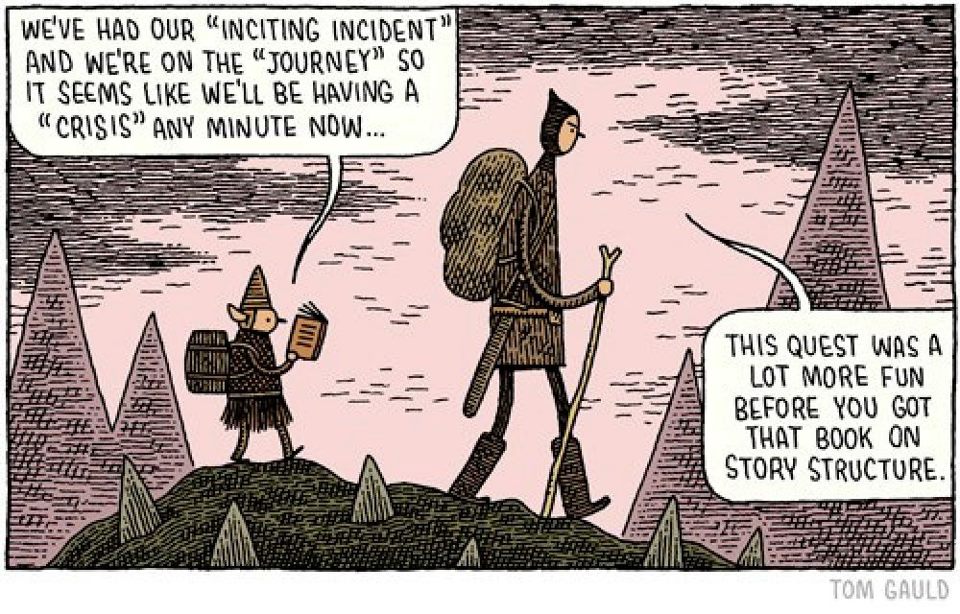 While I'm waiting to hear from this new editor, I'm doing a bit of reading on the subject. If you have similar problems with your writing, you might check out these articles:
"The Middle of the Book" by Pam Cable, author of Televenge and Southern Fried Women. I met Pam at the Southern Festival of Books in Nashville last October, friended her on Facebook and now I check out her blog from time to time. This piece from yesterday was just what I needed to hear:
The middle should set up the ending without giving it away. But it's often the most overlooked. It is also where readers find giant pauses. A place they can stuff in their bookmark and put down the book. The question is, are they anxious to get back to it or do they hesitate to pick it back up again?
I can see those giant pauses, and I hope I can fix them! Another source I found helpful this week was this piece by Glen Strathy at "How to Write a Book Now."
In "Sagging Middle Syndrome: How To Rescue Your Novel From its Fatal Effect," Strathy says:
Sagging middles especially result when there is no increase in tension as the plot progresses. In the move towards the climax, your characters should face increasingly bigger obstacles and challenges. Things should get more complicated – never less. Characters should have more at stake as events unfold. The emotions should run higher and deeper.
Why is it so easy to detect a sagging middle in someone else's novel (or in a defective mattress) and so damn hard to see it—and fix it—in your own work? Strathy says part of the problem is that many writers don't start with a plan:
At the bare minimum, you should decide on the inciting incident, the complication, the climax, and the resolution, before you start writing.

Too late for that now (although I am paying attention as I work on my next novel, which only has two chapters so far). But reading about structure is helping me prepare for the work that lies ahead once I hear back from the editor. It's also helpful to know that I'm not alone in my struggle with structure. Check out these hand-written outlines by successful authors:
"Famous Authors' Handwritten Outlines for Great Works of Literature."
I was especially blown away by the complexity of J. K. Rowling's spread sheet for Harry Potter and the Order of the Phoenix. (See illustration.)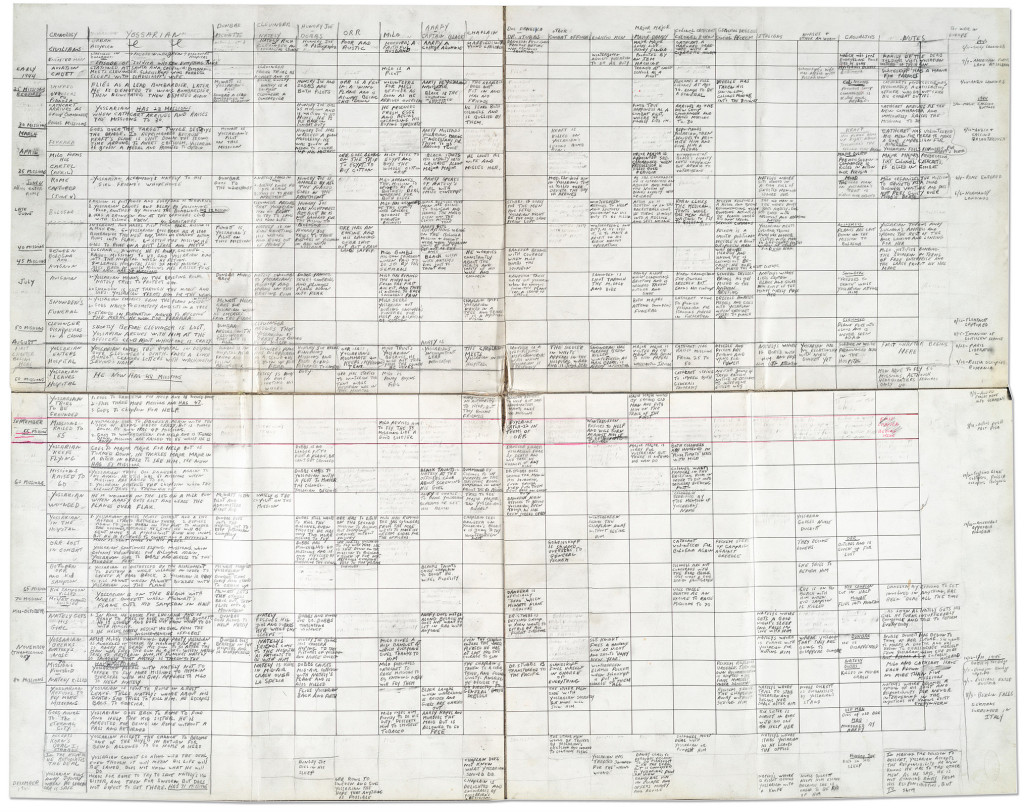 So, I'm definitely sleeping better on the new mattress (some things can't be fixed and require replacement) and I hope that readers of my novel will experience anything but a good night's sleep while turning the pages… especially in the middle!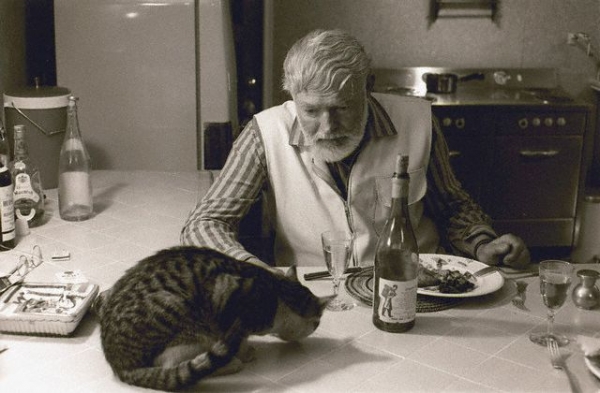 Earnest Hemingway was ill and unable to attend the banquet where he would receive the Nobel Prize for Literature in 1954. He penned a few words which were read at the banquet in his absence. Today I am struck by these:
Writing, at its best, is a lonely life. Organizations for writers palliate the writer's loneliness but I doubt if they improve his writing. He grows in public stature as he sheds his loneliness and often his work deteriorates. For he does his work alone and if he is a good enough writer he must face eternity, or the lack of it, each day.
A dear friend and mentor, Jere Hoar, has been after me for several years to embrace the loneliness that good writing requires and quit spending so much time on social media and writing events. He continues to fail in his efforts, as I run with abandon to these escapes from the despair that the lonely work of writing can bring down on my soul. Having just finished helping direct a writing conference, I've already organized a Memphis writers gathering (to be hosted by Memphis artist and writer, Suzanne Henley) this Wednesday night. I only hope that while such events surely "palliate the writer's loneliness" they don't also cause his work to deteriorate, as Hemingway suggests.
But recently—really just over the past few days—I've been reconsidering Jere's words, especially in light of Hemingway's. Because I find that when I immerse myself in my work and shun the pain of loneliness, sometimes I can make art. And when I do, the satisfaction is immense. And just a small taste of that satisfaction can strengthen my resolve to keep moving towards the art at whatever personal cost. As Rumi says: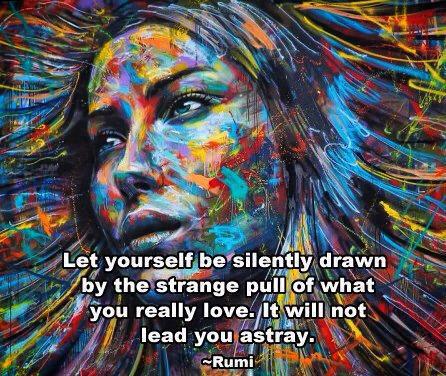 In my post on Monday about the 2013 Oxford Creative Nonfiction Conference, I mentioned Lee Gutkind's remarks about the sacrifices a writer often makes for his work. He spoke candidly about "the things you miss." And how great the cost might be—in his case, the loss of a marriage. For the author, Jessica Handler, it meant the loss of friends who don't give you a wide enough berth for your labors.

Lee and Jessica's words resonated strongly with me, especially because they were spoken on Sunday morning. It was May 5. To most of the hundred or so people at the conference, May 5 was just an ordinary Sunday. But for the millions of Orthodox Christians worldwide, it was the highest Holy day of the year. It was Pascha. It was our Easter. (See some beautiful photographs of Orthodox Christians celebrating Pascha in many countries here.)
When Neil, Kathy and I began planning the conference, the date was set for March. But there were no rooms at the Inn. The Inn at Ole Miss is the only on-campus housing, and many of our conference-goers would be flying in from around the country and wouldn't have a car to get from a hotel room to the campus each day. So we began moving the conference a week or so later. And later. Until we found a weekend that worked for the faculty we had invited and also a weekend when there would be plenty of rooms at the Inn. The only date available was May 5.
My heart sank when I realized it was Pascha. I had missed Pascha last year, because I was in Denver where my daughter was having a baby and I didn't want to drive alone in the middle of the night to and from the service. It was inconceivable that I would miss Pascha two years in a row, but I did.
MISSING PASCHA is a big deal. Having been through 40 days of Great Lent, and having begun the journey towards Pascha with the services of Holy Week the previous Sunday, Monday and Tuesday evenings (Bridegroom Matins), I made the decision to skip Holy Unction on Wednesday night. I would be leaving for Oxford on Thursday morning, and it didn't feel right to participate in the sacrament designed to prepare one for communion at the most holy of all feasts if one wasn't going to even be present at the table.
As I picked up Julie Schoerke from the Memphis airport and drove her down to Oxford (she was on our faculty) we chatted about our families and our careers, but not about religion. Not about church.
As the conference began and as I got caught up in the events of the weekend, I didn't think about what I was missing. Well, except every night when I crawled into bed and allowed my thoughts to wander away from the microcosm of the literary world of Oxford and the wonderful writers and agents and editors and publishers who were gathered there. In bed at night, I would imagine what my brothers and sisters at St. John Orthodox Church in Memphis had done that day.
I pictured them on Holy Thursday, (and I missed making Greek Easter Soup and dying eggs red!) as they partook of the Body and Blood of Christ in remembrance of the Last Supper. I watched them in my mind's eye as they processed around the church with the priest holding the cross with the image of Christ crucified, and as they read the Passion Gospels. I found myself singing the Lamentations with them as they decorated the bier with flowers and walked through Christ's death and burial together on Holy Friday:

Every generation to Thy tomb comes bearing their praise…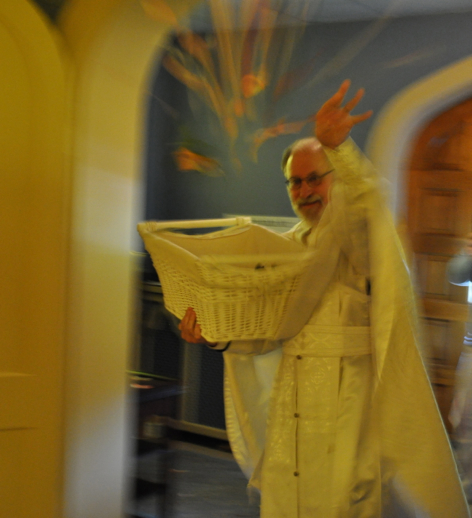 And then when a friend from church posted this picture of my husband, Father Basil Cushman,(AKA Dr. William Cushman for those who don't know his other identity) joyously tossing bay leaves and rose petals into the air during the Holy Saturday service, my heart began to break. And all the people sang out:
"The dead shall arise!"
At the sight of that photograph the cost—the sacrifice of missing Pascha for this writing conference—began to feel like a huge loss.

In the Orthodox Church we have our Paschal service late on Saturday night. It usually begins around 11:30 p.m. so that it will be after midnight when the priest knocks on the front doors of the church (with the entire congregation behind him, having followed him in a procession outside) and cries out with a loud voice:
"Open your gates you princes, and be lifted up, you everlasting doors, that the King of Glory may come in!"
And the people listen quietly for the voice that replies from inside the church:
"Who is the King of Glory?"
Everyone tries to guess the identity of "the voice" each year—usually one of our deacons. And then the priest replies:
"The Lord, strong and mighty, the Lord, mighty in war!"
Once inside the church, more triumphant hymns are sung—including many versions of "Christ is Risen From the Dead"—and the Divine Liturgy is celebrated. The solea is filled with large baskets of food, decorated with fresh flowers. These will be blessed by the priest at the end of the service and then taken downstairs to be shared by all into the wee hours of the morning as the celebration continues. What was I doing while this was going on?

I was at one of the "after parties" held in the room adjoining mine at The Inn at Ole Miss. Sharing stories and laughter with fellow writers from other places. But the reality of what I was missing had grabbed my heart and would not let go.

On Sunday morning I drove Dinty Moore and Deborah Grosvenor from Oxford to the airport in Memphis to catch their flights home. The conversation was about publishing and writing, and yes, bits about our personal lives. And what a treat it was to have that time with these professionals in the industry.
But as soon as I dropped them off I raced to the home of my ten-year-old Goddaughter, Sophie, for the annual Pascha brunch her parents host. I embraced my husband and friends and enjoyed mimosas and good food and conversation. The Memphis Grizzlies' playoff game was on the television and some folks were watching and cheering them on. Others were out on the patio by the swimming pool, soaking up the sunshine after many days of rain. I kept my sunglasses on, even inside the house. Everyone seemed to be bathed in a light that I had missed. I wasn't glowing.

At 3 p.m. I drove to the church for Agape Vespers—the final service of Pascha. The Gospel is read in as many languages as we have parishioners who can speak them—this year it was eleven, I think. The floor is still covered in bay leaves and rose petals and the doors to the altar are flung open, and will remain so during all of Bright Week. At the end of the service, as people were filing out to head downstairs for the Easter egg hunt and the barbeque (catered by Corky's) the choir sang several joyous Paschal hymns. I stood by the front pew, singing along with them and weeping with joy, but also with sadness for what I had missed.

As they were finishing up, I stepped up to Margaret Elliott, our wonderful choir director, and I said, "Are you taking requests?" The choir members who heard me smiled and exchanged looks with me and each other. Before she could answer I continued, "I missed Pascha and I really want to hear "The Angel Cried." And so they sang it once again and I sang along and wept harder. (Listen to this amazing hymn here.)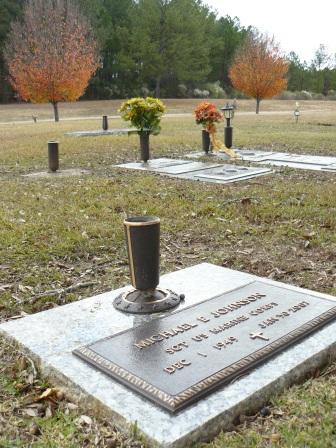 Every time I hear "The Angel Cried," I think of Mary Allison Callaway, my precious Goddaughter who was killed by a drunk driver when she was only twenty, back in 1998. The words of this hymn are on her grave just outside of Jackson, Mississippi. Every time I visit (which is fairly often, as she is buried only a few feet away from my father and my brother) I stand by her grave and sing this song at the top of my lungs. I'm headed down to Jackson tomorrow to visit my mother and to attend a baby shower for my niece. But first thing, as I drive into town, I will stop at the cemetery and celebrate Christ's resurrection at the tombs of these three people I love and miss. Although I've been in a bit of a spiritual crisis for the past three years or so (and continue in the struggle), I think the angels will join me as I sing at the cemetery tomorrow. It will be my own little Pascha.