As we near the end of 2017, I thought it would be fun to take a look back at my book tour travels this year. It was incredible to have three books published within six months (February, March, and August) but it did present a marketing challenge. I am so thankful to the bookstores (independents and big box stores) who welcomed me for 2-3 visits during the year to read from my books. And to the Friends of the Library groups, book clubs, and friends who hosted me for private salons in their homes. I've already added the miles I'll be driving in December (I have 6 more events in December for Cherry Bomb), and the total for the year will be 9,806 miles (in ten months, March through December). That's an average of 980 miles/month that I drove for book tours this year! Here's a recap of those events:

21 events for Cherry Bomb
12 events for Tangles and Plaques
9 events for A Second Blooming
Visited 16 cities/towns and 9 states
Skyped with a book club in Texas
Types of events/venues:
Bookstores:  18
Libraries (Friends of the Library groups and/or book clubs): 6
Book clubs in homes: 4
Book Festivals (in 3 states): 3
Private salons in homes: 2
Community College Women's Conference: 1
Alzheimer's Support Group: 1
Music & Books event at bar/restaurant: 1
Memphis Botanic Gardens: 1
In 2018 I'm looking forward to adding to those miles and events as I travel to Nacogdoches, Texas for the Pulpwood Queens Girlfriend Weekend in January—where I'm on panels for both Cherry Bomb and A Second Blooming—and then finish up my Cherry Bomb tour at a few more events in Memphis and Mississippi.
In 1988, as I was leaving my home town of Jackson, Mississippi, to move to Memphis—and especially as I was leaving the aerobic dance business that I directed for several years in my thirties—the song that brought tears to my eyes most often was "I've Had the Time of My Life." It might sound silly, but running that aerobic dance business was one of the first things I ever did that made me feel really good about myself, so it was difficult to leave it. The lyrics are running through my head this morning as I think about how wonderful this year has been, and I'm so thankful to have realized this part of my dream as a writer.
When I was a student at Murrah High School in Jackson, Mississippi (1966-1969) I had a guidance counselor named Carl Ray. Mr. Ray was very formal in his speech and demeanor—even a bit stuffy. And we were an odd pairing, since I was an academic "rebel" of sorts. It's not that I was a complete slouch—I finished 67th in a class of 407. But there were quite a few National Merit finalists and scholars ahead of me on that list, and frankly, I didn't really care. I wasn't on the fast track to academic excellence. I was more interested in other things.
Beginning with my sophomore year (first year for our high school) when I got a part in the school's production of "Our Town," and also nabbed a position as feature writer on the school newspaper, "The Hoofbeat." During my junior and senior years I majored in the arts, painting stage scenery for our musical production of "L'il Abner" while continuing with the newspaper, as advertising manager and finally business manager. Did I mention that I made it all the way through high school without taking any classes in science or languages? And only minimal mathematics courses? I loved English, and my senior year I had a terrific teacher who focused on composition and taught me to revise my work. So how did my path put me at odds with my guidance counselor?
I remember being called into Mr. Ray's office once (well, more than once) to talk about my schedule for the following year, which would have been my senior year. He expressed concern because I didn't have any science courses. I reminded him that I took biology in the 9th grade, and that was the last year of science that was required to graduate. He was miffed because most students who skip 9th grade science in order to take biology are on the advanced route—they do this in order to take three advanced science courses in high school. I did it to get out of one year of science. He couldn't make me take more. But what about language and accelerated math? I wasn't interested in either. I padded my schedule with advanced art, journalism, and home economics, which I scheduled during lunch so I could take my own food and warm it up in the classroom's kitchen. Poor Mr. Ray was frustrated with my lack of academic motivation.
Some of the students in our school made fun of Mr. Ray for being from the small town of Eupora, Mississippi. I remember hearing them ask him if they had wooden sidewalks in Eupora. I never gave it another thought until October 9, when I drove down to Webster County to speak to the Friends of the Library group there.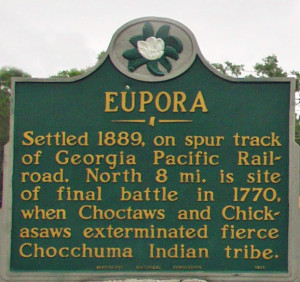 Eupora has a population of about 2500 people, living on 5.6 square miles of land. It's amazing that they even have a library, although it's only open three days a week and has one part-time employee and a couple of volunteers. I wasn't sure what to expect as I drove through this tiny town and found the library. The drive itself was easy—straight down I-55 from Memphis to Winona, and then a few miles east on Highway 82. Cotton fields popped up on both sides of the highway as I gradually stepped back in time. Eupora was designated a Historic District on the National Register in 2011. The railroad depot, built in 1885, is the oldest surviving building in the town. And yes, there are wooden sidewalks.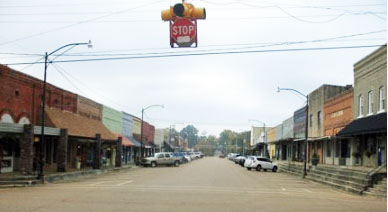 But there are also a number of avid readers, including some retired school teachers, in the very active Webster County Friends of the Library group. 14 of them showed up for my reading. Before the meeting started, I asked a couple of the ladies if they knew a man named Carl Ray. They immediately lit up and began telling me his story. He was Superintendent of Education in Eupora before he moved to Jackson to work with the public schools there. They adored him. Eventually he retired back home in Eupora, and had only passed away a couple of years ago. One woman had visited his 90-something-year-old widow in the nursing home just the day before I arrived in Eupora. I told them he had been my guidance counselor in high school, and they all said how lucky I was to have had him. I just smiled and agreed with their assessment of him.
Meanwhile we gathered in a tiny room in the back of the library where three tables were decorated with fall and Halloween décor. I was set up with a podium from which I gave a reading and led a discussion about my novel CHERRY BOMB. They asked very informed questions and several folks purchased copies of the book and asked me to sign them. The group even bought a copy for the library. "Miss Betty" had prepared our lunch, which was served on paper plates at our tables—ham and cheese and pimento cheese sandwiches on white bread with the crust cut off, potato chips, soft drinks, and homemade pies for dessert. As I visited with these folks I thought about how far removed their lives were from "Mare,"the young run-away graffiti artist in CHERRY BOMB, Elaine deKooning, the famous abstract expressionist painter, the Orthodox nuns and the weeping icons. Maybe I brought a little bit of color into their lives with the stories I shared. They certainly enriched my life that day in Eupora, Mississippi, and I gained a greater appreciation for Mr. Carl Ray. May he rest in peace.
We've been home from our 9-day road trip/book tour since Friday night, but I'm just now catching my breath…. After unpacking, doing laundry, grocery shopping, and opening a week's worth of mail, I finally got back to "work."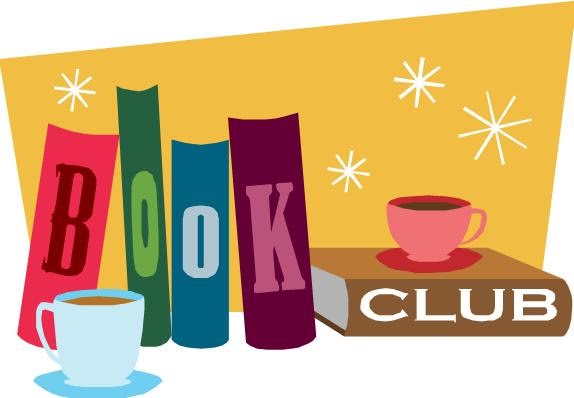 Last night was my first time to be guest author at a book club. The members are all part of my church—St. John Orthodox—here in Memphis. This meeting was for my first book Tangles and Plaques: A Mother and Daughter Face Alzheimer's. Three of the women in the group have already lost their mother's—one to Alzheimer's—and everyone had read the book, so we had a heart-felt discussion about our relationships with our mothers and our own outlook on aging. The group has invited me back in 2018 to meet with them when they read my novel Cherry Bomb. The atmosphere is different from a reading at a bookstore or library… a bit more intimate and interactive. I really enjoyed it.
Next Monday night I'll have another "first"… I'm Skyping with a book club in Sugar Land, Texas! My high school classmate Stephanie Aucoin Davidson read Cherry Bomb and recommended it to her book club, then they invited me for a "virtual meeting" with them next week. I've downloaded the Skype app and practiced using it, so I hope it works out! I'm slowly joining the twenty-first century when it comes to technology. Here's a funny (but true) story that my kids will laugh at. My 80-something neighbor called me yesterday morning and asked if I could come over and help him figure out some things on his iPhone. I walked across the street and sat down with him in his kitchen, and fortunately, I was able to answer his questions and teach him a few tricks—thanks to help I've received in the past from my kids! (A new take on paying it forward!)
I'm already scheduled for three book club meetings in 2018 to discuss Cherry Bomb, so it looks like I'll have many opportunities for these up-close-and-personal discussions. What a joy!
Meanwhile, my other "project" this week was to finish proof-reading the galleys for the anthology I'm editing, Southern Writers on Writing (University Press of Mississippi 2018), which I finished today. I couldn't figure out how to use the "sticky notes" on the PDF file, but the press was okay with my low-tech way of sending them corrections. I just wrote down the page numbers, paragraphs, etc., and what the correction was in a Word document and sent it to them. Fortunately there were only 4 corrections in the entire manuscript, which consists of twenty-six essays, a foreword and introduction—kudos to the press for great editing! So I sent off the edits, and the index, which I finished a couple of weeks ago, today.  Ahh.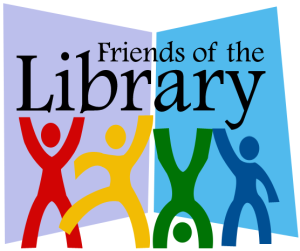 This gives me a day to relax (tomorrow) before heading down to Starkville, Mississippi, on Thursday to meet with the Friends of the Library Group there. The good people from The Book Mart will be handling sales of Cherry Bomb, so I'll be able to focus on some (hopefully) lively conversations about the book. Next week I'll drive down to Oxford and Aberdeen (both also in Mississippi), for events for Cherry Bomb at both of their local libraries. Although I'm a native of Jackson, I rarely—if ever—visited these small towns in my home state, so I'm thankful for the opportunity this book tour gives me for getting to know more of "my people" and the places they call home.