Pulitzer Prize finalist Lee Martin has a new short story collection coming out on June 12—The Mutual UFO Network. I've been a fan of Lee's work since I first met him, five years ago when he was on the faculty for the 2013 Creative Nonfiction Conference, which I helped Neil White organize in Oxford, Mississippi. We invited Lee because of his three memoirs (it was a CNF conference, after all) but it was his fiction that got him to the finals for the Pulitzer. And it's his short stories that are capturing my attention now, especially since I'm in the process of revising my first collection of shorts, Friends of the Library.

As I was finishing reading my advance readers copy of The Mutual UFO Network this morning, I read Lee's blog post, "Three Principles for Short Story Writers." Lots of wisdom in this short piece, like these words:
… a short story writer has to understand that there's always a second story going on beneath the narrative arc of the surface story. That submerged story, located more within character relationships, is always working its way to the top through the pressures applied to it by the narrative events. To access that submerged story, a writer has to be a careful observer of people.
I'm going to go back and be sure each of my stories has this kind of depth. And I know I'm just learning to be a careful observer of people—like the people I met at those eight libraries in small towns in Mississippi last year.  So, here are Lee's three principles for short story authors:
 Start with the habitual and let a moment outside the ordinary be the inciting episode for the narrative to follow.

 Create a causal chain of events that connect to the inciting episode and allows for its further exploration.

 Let the pressure of that causal chain lead to a telling moment, when characters reveal something about themselves not ordinarily on display.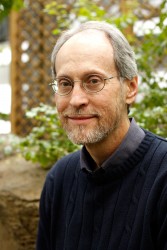 Lee certainly practices what he preaches, as evidenced by the depth of the characters and the scope of the narrative arcs in his stories in The Mutual UFO Network. Stories like "Across the Street," and "Love Field," which feature interactions among neighbors and involve human drama fueled by schizophrenia, a lonely old woman, and a baby's drowning. When the mother of a son with schizophrenia asks her mentally unstable husband why he taped paper over the bottom half of their upstairs windows, here's how their conversation went:
"I don't want anyone looking in."

"What are you afraid they'll see?"

"My heart. The inside of my head. My soul. They can't have that, Mother. I won't let them."
Most of the characters that people these stories are wounded and trying to find their way through what one of them—Benny, a sober drunk who at one time rigged a bar stool to a frame and a lawn mower engine and wrecked it—wished he had said to his one-eyed friend Wink:
I know the extremes we'll go to so we don't have to face the truth, particularly when the truth is the ugliness of our own living.
In "The Last Civilized House," a story of "love in ruins," Ancil and his wife Lucy live with regret and anger fueled by a decades old affair and an abortion.  Other stories feature a crippled ventriloquist who offers compassion to an abused bully, a Chinese woman whose memories are haunted by what Mao did to her parents and brings that pain into her relationship with her black neighbors (Miss Shabazz Shabazz and her mixed-race daughter) and her ex-husband and his new wife.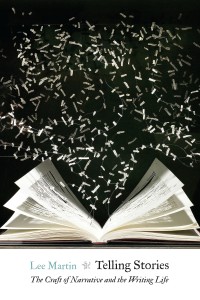 Lee's embrace of the bizarre reminds me of Flannery O'Connor's stories. And his prose is just as vibrant and seamless. One forgets that he's from Illinois and sets his stories in the Midwest. He can hold his own with a host of southern writers with whom I spend most of my reading hours. The Mutual UFO Network is a must-read for lovers of good literature of any genre. Watch for its release on June 12! (Buy it from your local indie booksellers or pre-order NOW from Amazon!)
And for more wisdom on writing, get Lee's book Telling Stories: The Craft of Stories and the Writing Life (just released in October 2017).
I'm off on a European riverboat cruise up (down?) the Rhine River tomorrow, so watch for pictures on Instagram and Facebook. Not sure if I'll be blogging or not, as this is a real vacation for both of us. (My husband isn't speaking at any medical meetings while we're there!) Haven't decided what book(s) to take for the voyage, but maybe they'll end up in a review here eventually. Bon voyage!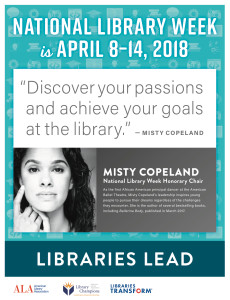 This week marks the 60th year that America has celebrated NATIONAL LIBRARY WEEK. Back in the 1950s, Americans (like ME!) were spending more time watching television than reading, so in 1958 the first National Library Week was observed with the theme "Wake Up and Read!"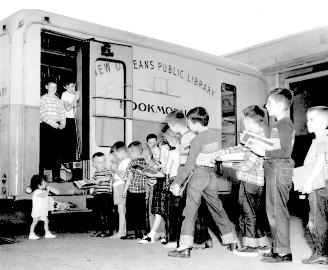 I'm sure I wasn't aware of this observance, but I do remember the Bookmobile coming to our neighborhood in the summer, when I was reading the Nancy Drew books. (Yesterday was "National Bookmobile Day.")
 TODAY is actually "Take Action for Libraries Day" and this year's theme is "Libraries Lead." It's exciting to me that the Cossitt branch—which opened here in downtown Memphis in 1893— is undergoing a major renovation right now. This branch is only 5 minutes from my house, and yet I've never visited it. Mostly because I go to the main library, which is actually only about 15 minutes away.

I am celebrating libraries all during the month of April, not just this week. I'm doing this in three ways: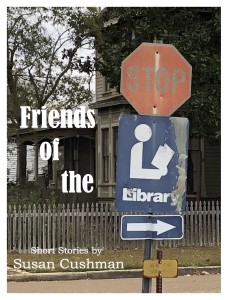 First of all, I  just finished drafting my short story collection, FRIENDS OF THE LIBRARY, inspired by my visits to speak to library groups in eight small towns in Mississippi. These groups are alive and well and draw large numbers of serious readers. I have sent the manuscript to several author-friends who have published short story collections. While I'm waiting for their feedback, I'm writing a synopsis and a query letter template, and building a list of literary agents to query who are seeking short story collections. My list is up to 24 agents now, which is pretty good for such a specific market. Can't wait to do revisions on the collection and start looking for representation! (The cover mock-up is just me playing around with a photo I took near the library in Aberdeen, Mississippi. The house in the background inspired one of the stories.)

On April 28—just two weeks from this Saturday—I'll be a participating author at  Bookstock 2018, which features several keynote speakers and over 40 local and regional authors. It's a great time for families to bring their kids for kid-friendly activities, enjoy some local food trucks, listen to speakers, and pick up signed copies of books from local authors. Or just chat with us—can't wait to meet you!
I'm reading a wonderful book about a brave group of women who are inspired by their foremothers—who built fifty-nine Carnegie libraries in Kansas a century ago—to forge ahead and create a cultural center on the Plains, in spite of widespread devastation from a recent tornado, opposition from their husbands, and attacks from the Religious Righteous. TO THE STARS THROUGH DIFFICULTIES is told through the fictional voices of Angelina Traci, and Gayle, but the story is full of important historical moments in library history. I met the author, Romalyn Tilghman, in January, where we were both presenters at the Pulpwood Queens annual Girlfriend Weekend. This is a Foreword Indies Finalist and a  MUST READ for anyone who loves libraries, and reading.
So… please support your local library this week, and always! And happy National Library week to librarians and library patrons everywhere!
Eleven years ago this August I went to the first Mississippi Writers Guild Conference in Clinton, Mississippi. It was pivotal for me in several ways—especially meeting Joshilyn Jackson, who inspired me to start a blog (√) and write a novel (√). I also met prolific short story author John Floyd, who critiqued the story I turned in ahead of time, "The Yellow Rose of Texas." It was pretty awful, but he was kind and gentle with my soul in his critique. What I learned from the experience was that I just wasn't in love with the genre. I liked the length—the average popular short story is 3500 words—but I preferred nonfiction if I was going to write short form. I went on to publish essays in a dozen or more journals and magazines and four anthologies. And then I edited two anthologies. It was so much fun putting together these collections of 20 and 26 essays by other writers.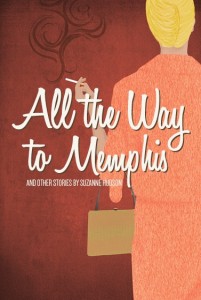 For fiction, I preferred novels. I rarely even read short stories, except for Flannery O'Conner. And then two of my friends published collections of short stories. Suzanne Hudson—who got first place in a Penthouse Magazine short story contest when she was young—came out with All the Way to Memphis in April of 2014, which I loved. These stories are southern to their core, border on gothic, and deal with abusive family members and other issues that dive into the human psyche and land in the heart. When I read them a few years ago, I mused—if only for a moment—on whether or not I could write short stories.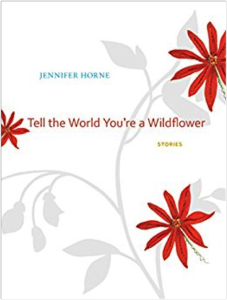 Three months later my friend Jennifer Horne, who happens to be the Poet Laureate of Alabama, published a collection of "linked" short stories, Tell the World You're a Wildflower. Jennifer already had published several volumes of poetry and had edited three anthologies, so this was a new genre for her, too. Jennifer's stories encompass plastic surgery and white supremacists, family secrets and family trees, the United Daughters of the Confederacy and a young writer who describes her work in progress as "the bastard love-child of William Faulkner and Alice Walker." Like Suzanne's work, these felt like mini-novels, and I loved them.
So here I am, four years later, trying my hand at writing a collection of linked short stories! FRIENDS OF THE LIBRARY was inspired by my visits to libraries in eight small towns in Mississippi (seven of those visits in 2017 and one this year) to speak to the Friends of the Library groups. I spoke to seven groups about my novel CHERRY BOMB, and to one group about my memoir TANGLES AND PLAQUES: A MOTHER AND DAUGHTER FACE ALZHEIMER'S. These road trips into rural areas and small towns of my home state made an impression on me in ways I wasn't expecting. I read the histories of each town, took in the landscape, and loved meeting the people, who ultimately inspired the characters in my short story collection, although my stories and the characters are completely fictional.
I've finished drafting seven of the stories, and I'm up to 34,267 words. And here's the fun part. I've heard lots of writers say that when they are writing, their characters "take on a life of their own" and that they don't know what they're going to do next. They talk as if they're just writing down what they see happening, rather than controlling the plot. I always rolled my eyes when I heard them say things like that. (Queue Twilight Zone music, right?) But guess what? That's exactly what's happening as I draft these stories! I did create a rough one-paragraph description of each of the stories before I started writing, but the characters' lives are, indeed, taking off in all sorts of directions I wasn't expecting. I've never had so much fun writing!
But just because I'm having fun doesn't mean the stories are funny. They are heavy-hitting, dealing with Alzheimer's, alcohol, cancer, domestic abuse, adoption, race, homelessness, childhood sexual abuse, and eating disorders. So far. (My final two stories might deal with suicide and/or schizophrenia, and one might even include a kidnapping.) The towns I visited, where the stories are set, include Eupora, West Point, Aberdeen, Starkville, Southaven, Oxford, Senatobia, and Pontotoc. It's interesting, when I look at a map, that none of the towns are in the Mississippi Delta or the Mississippi Gulf Coast, where I have given readings at bookstores but haven't visited libraries. That might be something to explore in the future.
I'm off to Pontotoc—in my mind—to finish the story I set there. I can't wait to see what Robert Earl does next. I'm just trying to keep up!
Ironincally, today I find myself visiting book clubs and even doing video chats via Skype and Face Time with clubs in other cities and states to discuss books that I have written. Most of the clubs I have spoken with are reading a lot of contemporary books, which I enjoy more than the classics. A couple of weeks ago I met with a group in my own neighborhood, here in Harbor Town on the Mississippi River in downtown Memphis. There were about eighteen women there, ranging in age from their thirties to their seventies (my guess) from all walks of life. Some were retired or stay-at-home moms. Others were still involved in busy careers at colleges and hospitals and other pursuits. They all read voraciously, and sixteen of the eighteen who were present at the meeting had read my novel Cherry Bomb. (The other two bought a copy of it from me after the meeting!) The discussion was intelligent—one woman even asked a question about a choice I made to introduce two characters by name early in the book and then never return to them later—a mistake I wish I could correct. They were enthusiastic about the book, which was rewarding for me as an author.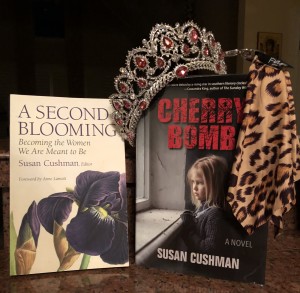 Of course the most exciting experience I've had with book clubs was speaking on two panels at the annual Pulpwood Queens Girlfriend Weekend in Nacogdoches, Texas last month. There are over 700 chapters of PQ book clubs all over the world, and their found, Kathy Murphy, reads a couple of hundred books a year to choose their monthly selections for the coming year. The anthology I edited, A Second Blooming, was chosen as their selection for February this year, and Cherry Bomb was chosen to be a "bonus book" for March. So hopefully there are lots of women reading these two books right now! I've already had two phone-chat meetings via Face Time with two of those book clubs (both in Texas) already, and I've got another one scheduled for next week with a group in Nevada! Gotta' love technology.
I know I've blogged about my trips to the six Friends of the Library groups in small towns all over Mississippi last year (and I've got another one coming up on March 8 in Pontotoc and then one more on March 20 at the main library here in Memphis). They operate pretty much like most traditional book clubs, although they try to bring in speakers as often as possible, and they don't always read the same book each month.
As much as I enjoy giving reads at bookstores and being on panels at literary festivals and conferences (and I LOVE doing both!), there's something very intimate about being welcomed by a group of people who meet monthly to discuss books.
All this to say that although I haven't been in a book club in many years, I am so thrilled to see this format for social and literary fellowship is thriving. Here's what my schedule of meeting with book clubs in 2017 and 2018 looks like, so far. And I'm hoping to get invitations from more clubs as the year progresses! Contact me at sjcushman@gmail.com about visiting your book club in person or by Face Time!
August 29, 2017: Senatobia Library/Senatobia, MS
October 9, 2017: Friends of the Library/Eupora, MS
November 6, 1027: Women of St. John Orthodox Church/Memphis, TN
November 9, 2017: Friends of the Library/Starkville, MS
November 13, 2017: Book Club in Sugarland, TX (Face Time)
November 14, 2017: Friends of the Library/Oxford, MS
November 15, 2017: Friends of the Library/Aberdeen, MS
December 7, 2017: Friends of the Library/West Point, MS
January 4, 2018: Friends of the Library/Southaven, MS
February 6, 2018: Harbor Town Book Club/Memphis, TN
February 14, 2018: Rosemary Book Club/Ripley, TN
March 8, 2018: Friends of the Library/Pontotoc, MS
March 20, 2018: Books and Beyond, main library/Memphis, TN
October 1, 2018: Women of St. John Orthodox Church/Memphis, TN
And now for the "working title big reveal" …. My new work-in-progress is a collection of four to six (more or less) novellas or long short stories inspired by my visits to those small towns in Mississippi. Working title? FRIENDS OF THE LIBRARY! Stay tuned….
As we near the end of 2017, I thought it would be fun to take a look back at my book tour travels this year. It was incredible to have three books published within six months (February, March, and August) but it did present a marketing challenge. I am so thankful to the bookstores (independents and big box stores) who welcomed me for 2-3 visits during the year to read from my books. And to the Friends of the Library groups, book clubs, and friends who hosted me for private salons in their homes. I've already added the miles I'll be driving in December (I have 6 more events in December for Cherry Bomb), and the total for the year will be 9,806 miles (in ten months, March through December). That's an average of 980 miles/month that I drove for book tours this year! Here's a recap of those events:

21 events for Cherry Bomb
12 events for Tangles and Plaques
9 events for A Second Blooming
Visited 16 cities/towns and 9 states
Skyped with a book club in Texas
Types of events/venues:
Bookstores:  18
Libraries (Friends of the Library groups and/or book clubs): 6
Book clubs in homes: 4
Book Festivals (in 3 states): 3
Private salons in homes: 2
Community College Women's Conference: 1
Alzheimer's Support Group: 1
Music & Books event at bar/restaurant: 1
Memphis Botanic Gardens: 1
In 2018 I'm looking forward to adding to those miles and events as I travel to Nacogdoches, Texas for the Pulpwood Queens Girlfriend Weekend in January—where I'm on panels for both Cherry Bomb and A Second Blooming—and then finish up my Cherry Bomb tour at a few more events in Memphis and Mississippi.
In 1988, as I was leaving my home town of Jackson, Mississippi, to move to Memphis—and especially as I was leaving the aerobic dance business that I directed for several years in my thirties—the song that brought tears to my eyes most often was "I've Had the Time of My Life." It might sound silly, but running that aerobic dance business was one of the first things I ever did that made me feel really good about myself, so it was difficult to leave it. The lyrics are running through my head this morning as I think about how wonderful this year has been, and I'm so thankful to have realized this part of my dream as a writer.
When I was a student at Murrah High School in Jackson, Mississippi (1966-1969) I had a guidance counselor named Carl Ray. Mr. Ray was very formal in his speech and demeanor—even a bit stuffy. And we were an odd pairing, since I was an academic "rebel" of sorts. It's not that I was a complete slouch—I finished 67th in a class of 407. But there were quite a few National Merit finalists and scholars ahead of me on that list, and frankly, I didn't really care. I wasn't on the fast track to academic excellence. I was more interested in other things.
Beginning with my sophomore year (first year for our high school) when I got a part in the school's production of "Our Town," and also nabbed a position as feature writer on the school newspaper, "The Hoofbeat." During my junior and senior years I majored in the arts, painting stage scenery for our musical production of "L'il Abner" while continuing with the newspaper, as advertising manager and finally business manager. Did I mention that I made it all the way through high school without taking any classes in science or languages? And only minimal mathematics courses? I loved English, and my senior year I had a terrific teacher who focused on composition and taught me to revise my work. So how did my path put me at odds with my guidance counselor?
I remember being called into Mr. Ray's office once (well, more than once) to talk about my schedule for the following year, which would have been my senior year. He expressed concern because I didn't have any science courses. I reminded him that I took biology in the 9th grade, and that was the last year of science that was required to graduate. He was miffed because most students who skip 9th grade science in order to take biology are on the advanced route—they do this in order to take three advanced science courses in high school. I did it to get out of one year of science. He couldn't make me take more. But what about language and accelerated math? I wasn't interested in either. I padded my schedule with advanced art, journalism, and home economics, which I scheduled during lunch so I could take my own food and warm it up in the classroom's kitchen. Poor Mr. Ray was frustrated with my lack of academic motivation.
Some of the students in our school made fun of Mr. Ray for being from the small town of Eupora, Mississippi. I remember hearing them ask him if they had wooden sidewalks in Eupora. I never gave it another thought until October 9, when I drove down to Webster County to speak to the Friends of the Library group there.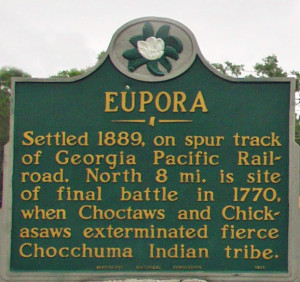 Eupora has a population of about 2500 people, living on 5.6 square miles of land. It's amazing that they even have a library, although it's only open three days a week and has one part-time employee and a couple of volunteers. I wasn't sure what to expect as I drove through this tiny town and found the library. The drive itself was easy—straight down I-55 from Memphis to Winona, and then a few miles east on Highway 82. Cotton fields popped up on both sides of the highway as I gradually stepped back in time. Eupora was designated a Historic District on the National Register in 2011. The railroad depot, built in 1885, is the oldest surviving building in the town. And yes, there are wooden sidewalks.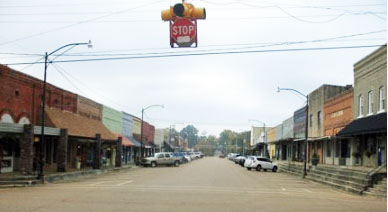 But there are also a number of avid readers, including some retired school teachers, in the very active Webster County Friends of the Library group. 14 of them showed up for my reading. Before the meeting started, I asked a couple of the ladies if they knew a man named Carl Ray. They immediately lit up and began telling me his story. He was Superintendent of Education in Eupora before he moved to Jackson to work with the public schools there. They adored him. Eventually he retired back home in Eupora, and had only passed away a couple of years ago. One woman had visited his 90-something-year-old widow in the nursing home just the day before I arrived in Eupora. I told them he had been my guidance counselor in high school, and they all said how lucky I was to have had him. I just smiled and agreed with their assessment of him.
Meanwhile we gathered in a tiny room in the back of the library where three tables were decorated with fall and Halloween décor. I was set up with a podium from which I gave a reading and led a discussion about my novel CHERRY BOMB. They asked very informed questions and several folks purchased copies of the book and asked me to sign them. The group even bought a copy for the library. "Miss Betty" had prepared our lunch, which was served on paper plates at our tables—ham and cheese and pimento cheese sandwiches on white bread with the crust cut off, potato chips, soft drinks, and homemade pies for dessert. As I visited with these folks I thought about how far removed their lives were from "Mare,"the young run-away graffiti artist in CHERRY BOMB, Elaine deKooning, the famous abstract expressionist painter, the Orthodox nuns and the weeping icons. Maybe I brought a little bit of color into their lives with the stories I shared. They certainly enriched my life that day in Eupora, Mississippi, and I gained a greater appreciation for Mr. Carl Ray. May he rest in peace.
We've been home from our 9-day road trip/book tour since Friday night, but I'm just now catching my breath…. After unpacking, doing laundry, grocery shopping, and opening a week's worth of mail, I finally got back to "work."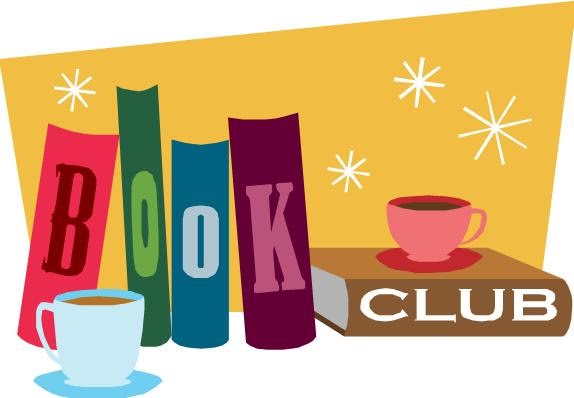 Last night was my first time to be guest author at a book club. The members are all part of my church—St. John Orthodox—here in Memphis. This meeting was for my first book Tangles and Plaques: A Mother and Daughter Face Alzheimer's. Three of the women in the group have already lost their mother's—one to Alzheimer's—and everyone had read the book, so we had a heart-felt discussion about our relationships with our mothers and our own outlook on aging. The group has invited me back in 2018 to meet with them when they read my novel Cherry Bomb. The atmosphere is different from a reading at a bookstore or library… a bit more intimate and interactive. I really enjoyed it.
Next Monday night I'll have another "first"… I'm Skyping with a book club in Sugar Land, Texas! My high school classmate Stephanie Aucoin Davidson read Cherry Bomb and recommended it to her book club, then they invited me for a "virtual meeting" with them next week. I've downloaded the Skype app and practiced using it, so I hope it works out! I'm slowly joining the twenty-first century when it comes to technology. Here's a funny (but true) story that my kids will laugh at. My 80-something neighbor called me yesterday morning and asked if I could come over and help him figure out some things on his iPhone. I walked across the street and sat down with him in his kitchen, and fortunately, I was able to answer his questions and teach him a few tricks—thanks to help I've received in the past from my kids! (A new take on paying it forward!)
I'm already scheduled for three book club meetings in 2018 to discuss Cherry Bomb, so it looks like I'll have many opportunities for these up-close-and-personal discussions. What a joy!
Meanwhile, my other "project" this week was to finish proof-reading the galleys for the anthology I'm editing, Southern Writers on Writing (University Press of Mississippi 2018), which I finished today. I couldn't figure out how to use the "sticky notes" on the PDF file, but the press was okay with my low-tech way of sending them corrections. I just wrote down the page numbers, paragraphs, etc., and what the correction was in a Word document and sent it to them. Fortunately there were only 4 corrections in the entire manuscript, which consists of twenty-six essays, a foreword and introduction—kudos to the press for great editing! So I sent off the edits, and the index, which I finished a couple of weeks ago, today.  Ahh.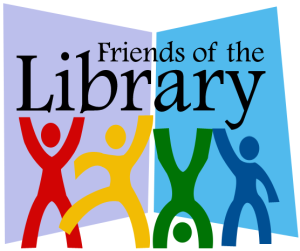 This gives me a day to relax (tomorrow) before heading down to Starkville, Mississippi, on Thursday to meet with the Friends of the Library Group there. The good people from The Book Mart will be handling sales of Cherry Bomb, so I'll be able to focus on some (hopefully) lively conversations about the book. Next week I'll drive down to Oxford and Aberdeen (both also in Mississippi), for events for Cherry Bomb at both of their local libraries. Although I'm a native of Jackson, I rarely—if ever—visited these small towns in my home state, so I'm thankful for the opportunity this book tour gives me for getting to know more of "my people" and the places they call home.