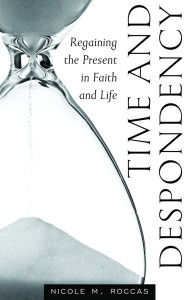 Two weeks ago I mentioned a book I'm reading, Time and Despondency: Regaining the Present in Faith and Life, by Nicole M. Roccas. As I continue reading, I'm impressed with the timeliness of reading this book during Great Lent, which begins today for Orthodox Christians. Yes, today is "Clean Monday," and the journey to Pascha (Orthodox Easter) actually began last night with Forgiveness Vespers in Orthodox churches all over the world. (For reminders about Clean Monday, check out my post from 2016, "Gifts From the Sea on Clean Monday," and from my old blog, ten years ago: "Forgiveness Sunday and Kites on Clean Monday.")
This morning as I continue reading Nicole's book, Time and Despondency, I'm especially struck by the crucial place despondency plays in our Lenten journey. From her chapter, "Time and Despondency":
TO RESPOND OR DESPOND?

As pointed out earlier, acedia—the Greek term for despondency favored by the theologians of late antiquity—connotes the absence of care. In regard to time, however, despondency also manifests itself as a lack of responsiveness. Actualized time consists of re-sponding, unfulfilled time of de-sponding. Both words—respond and despond—contain the Latin verb spondere: 'to pledge, promise, or guarantee.' To re-spond literally means to make a fresh promise. When we respond to God's love, we are essentially re-promising, re-giving ourselves—offering back to God what was given to us….

On the other hand, to de-spond means to lower or cancel a promise. It implies an absence of, or movement downward from, promise. And when we move away from response, when we descend from the opportunity to offer ourselves back to God—who is substance and fullness—our only option is emptiness. Death.
I read these words several times this morning, asking the Holy Spirit to enlighten the eyes of my heart so that I could see what God was trying to say to me on this, the first day of Great Lent. I often dread Lent, rather than looking forward to this season with its greater number of (longer) church services and its stricter fasting program. But this year I feel a shimmer of hope—and the possibility of responding to the gifts God has for me during this season, rather than desponding, as I often do.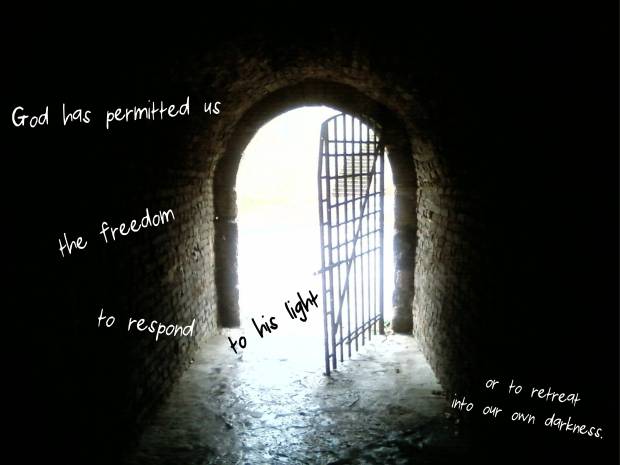 Having recently met with my father confessor for help with this next leg of my spiritual journey, I was given advice for embracing the fast in ways that encourage me to respond, rather than to despond. And as my husband—an Orthodox priest—blessed our home yesterday afternoon with prayers and the sprinkling of holy water on the walls in every room of our house while my Goddaughter Katherine, visiting from Gulfport, and I walked with him throughout the house chanting the verses for the house blessing, I felt my soul responding to this annual tradition with hope. Yes, I have hope that this next year, and especially this Lenten season, will be filled with blessings as I learn to respond to God's love in ways that will affect my relationship with others and my struggles with my personal demons.
And so I say bring on the fast and the longer, more frequent church services with the darker vestments and minor key music. This year I hope to respond to all of this with love, and not with despair. May God bless.
P.S. After posting a link to this on Facebook yesterday, my friend Erin commented about Nicole's Lenten Reading Guide she just published to go with the book! Here's a link to it.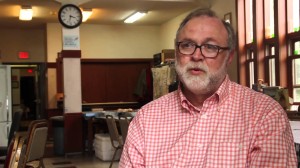 This past weekend I was blessed to participate in a pre-Lenten retreat at St. John Orthodox Church, my parish here in Memphis. The topic was "The Sermon on the Mount: The Journey to the Kingdom of Heaven is a Staircase." The speaker was H. Paul Finley, Director of the Saint Herman House of Hospitality in Cleveland, Ohio.
I've known Howard for many years. In fact, fourteen years ago he married my best friend from St. Peter Orthodox Church in Jackson, Mississippi, Deborah Callaway. It was a joy to have both of them with us this weekend.

Howard gave three talks during the weekend, but it was the first one, on Friday night, that really got my attention. Of course I've been familiar with the Beatitudes all my life. We actually sing/chant them during the Divine Liturgy every Sunday at St. John. I've always thought of them as something ethereal, poetic, and beautiful, but I've never seen such a practical application to my daily life until Howard's talk.
He explained the beatitudes as "Eight Steps to the Kingdom of Heaven," with applications/actions to our spiritual and active lives (which really shouldn't be considered as separate lives.) The first four steps focus on work on our souls, for example:
Step 1: Blessed are the poor in spirit,
            For theirs is the kingdom of heaven.
            (Recognize your spiritual poverty, your need for God.)
The last four steps focus on serving and impacting others, for example:
Step 5: Blessed are the merciful,
            For they shall obtain mercy.
            (As you have been shown mercy, show mercy, especially forgive.)
On Saturday Howard expanded these steps, giving us tools to embark on the journey with the right attitude, three spiritual exercises to stay in shape, emphasis on the importance of trusting God, and warnings, which he calls seven spiritual traps.
The three spiritual exercises weren't new to me—prayer, fasting, and almsgiving—as they have been taught in our church for many years. But the way he showed us to use them in our struggles against our vices was really wonderful. If you've been reading my blog very long, you know that I have struggled with disordered eating for most of my life, and also that I have problems embracing fasting as it is prescribed by our church. Howard's words (he's quite a preacher, by the way, so these notes do not adequately capture his inspired talks, which, coupled with his humility, were so truly life-changing) gave me hope that fasting could help me with gluttony. I'm including pictures of two of his slides here, so you can see how he organized these thoughts.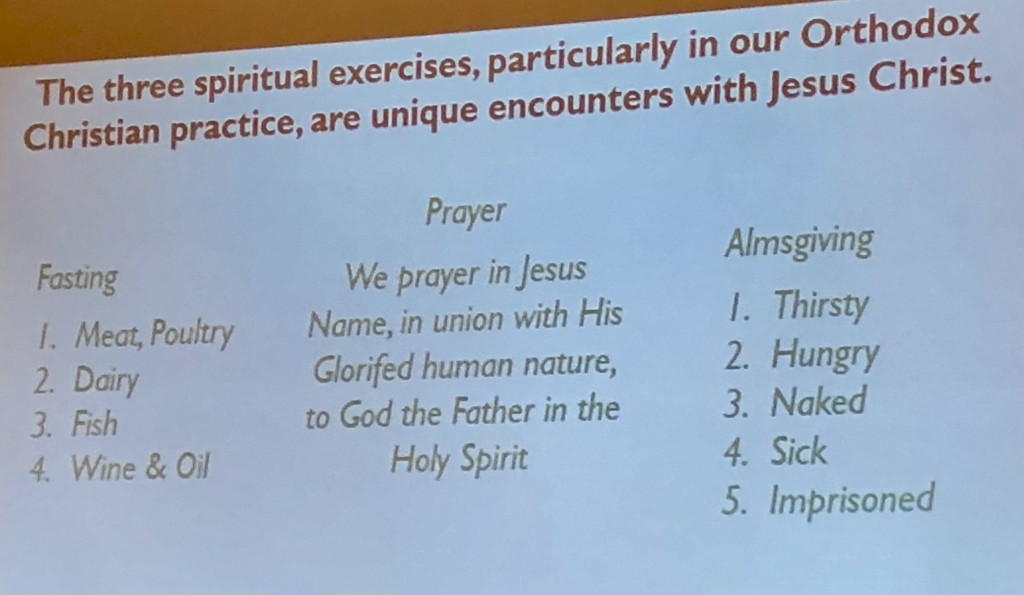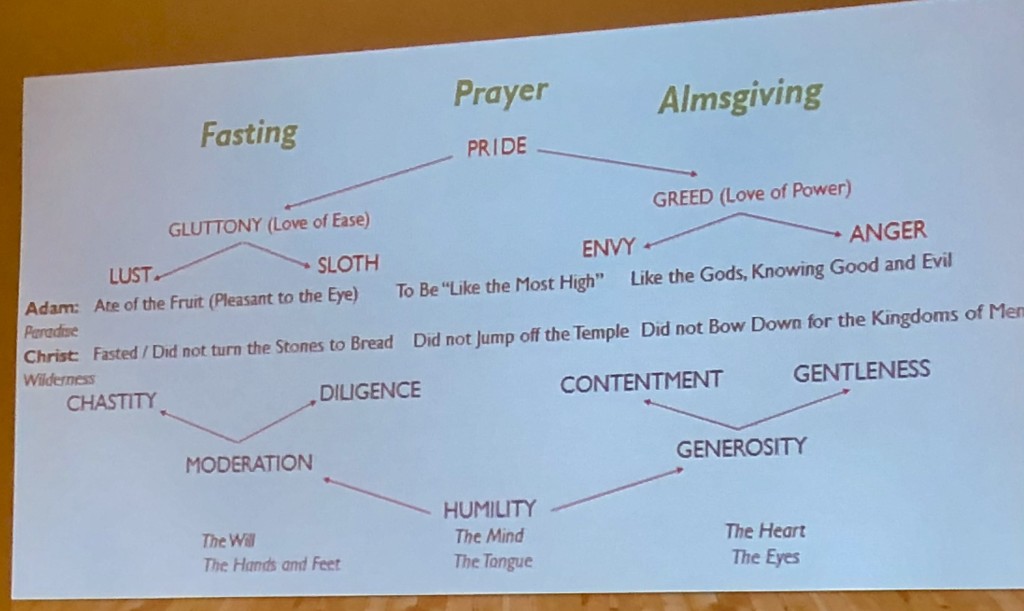 One week from today, Orthodox Christians begin Great Lent with Clean Monday. Western Christians (Catholics and protestants who observe Lent) start their Lenten journeys on February 14, Ash Wednesday. Orthodox Easter, which we call Pascha, will be celebrated on April 8 this year, whereas Western Easter is April 1, one week earlier.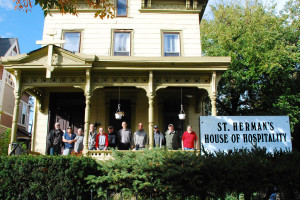 I look forward to joining all my friends in every religious tradition on our Lenten journeys this year. One thing I know we all have in common is the desire to serve, to help others. One way we do this is by giving alms. If you're looking for a place to support that helps others in a wonderful way, please give to the Saint Herman's House in Cleveland. They house around 40 men who would otherwise be homeless, and they also help with meals, clothing, and occupational counseling.
Here's a video that shows more about this wonderful ministry.
 CLICK HERE to learn how to make a financial donation.
Thanks for reading! I look forward to hearing about YOUR Lenten journeys… please leave a comment here or on Facebook.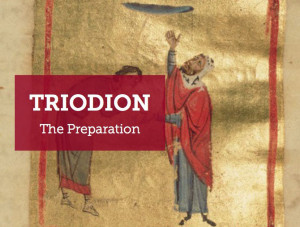 It's been a couple of weeks since I blogged about my current (and life-long) struggle with disordered eating. (If you missed it, it's here: "Courage and Hunger.")
Since that post, I've made a spiritual shift that I'd like to share today. In the Orthodox Church, we are in a pre-Lenten period of the three weeks leading up to Lent known as the Triodion. The three Sundays in this time period, and the fourth Sunday, the day before Lent begins, are outlined here:
Sunday of the Publican and Pharisee
Sunday of the Prodigal Son
Sunday of the Last Judgment
Sunday of Forgiveness
Many people take advantage of the Church's intensified calendar (more services, longer services, stricter fasting guidelines, encouragement to give alms, special retreats and speakers, etc.) as a time to jump-start their spiritual lives. Taking a spiritual inventory, going to Confession, and working on "pet passions" that plague you are common activities during this time. I got a head-start this year, with a productive meeting with my pastor last week, and the healing sacrament of confession.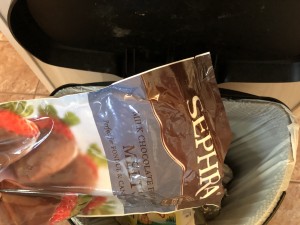 One of the main things I went to my father confessor for help with is my ongoing struggle with the disordered eating I mentioned above, which has intensified since I quit drinking back in September. I've actually gained back seven of the fifteen pounds I worked so hard to lose last year. (I wrote about this struggle about a month ago, here: "120 Days.") I shared with him my frustration that I couldn't apply the same effort (and God's grace!) that I use every day to not drink alcohol to disciplining myself regarding the junk foods that seem to have me in their grip. He offered me some encouragement—both spiritual and practical advice—and I've been praying about it a bit more. Somehow, today, I decided to throw away the rest of the fondue chocolates in the bag in my pantry and not buy any more. And at the grocery store the other day, I made the same decision regarding the kettle-cooked potato chips. I know the struggle isn't over, but somehow making these decisions feels like a hopeful beginning.
In the area of spiritual food, Father encouraged me to "tithe my reading" this year, especially during Lent. I told him that I read almost 50 books in 2017, but only two were spiritual. Mostly I read memoir, literary fiction, and psychology/mental health books. So, 10% of 50 = 5, so I plan to read at least five spiritual books this year. I mentioned that I love Anthony Bloom's books on prayer, and he agreed that they are a great place to start. I went to my "spiritual" book shelves and quickly found Living Prayer and Meditations on a Theme, both of which I read over twenty years ago.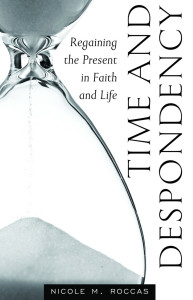 And then I remembered that I had just gotten a new book, Time and Despondency: Regaining the Present in Faith and Life, by Nicole M. Roccas, which was just released last month. Nicole actually spoke at our women's retreat at St. John Orthodox Church her in Memphis last year, but I was out of town and missed her talks. (She also has some wonderful podcasts, available here, on Ancient Faith Radio.) We've become friends on Facebook, and when I discovered her book I ordered it immediately. I started reading it today, and when I opened it, I found a quote on the page before her Acknowledgments by Anthony Bloom… and later quotes by Kathleen Norris. I knew right away we would be kindred spirits.
In the introduction, Nicole says:
I saw my despondency for what it truly was: a condition that robbed my entire self—body, soul, and spirit—of the freedom to dwell with Christ in love.
I immediately thought about Annie Grace's book, This Naked Mind, which helped me quit drinking, because Grace talks about finding FREEDOM, although her approach isn't spiritual. But truth is truth, and I believe God led me to read This Naked Mind as much as He has led me to Nicole's book.
You might be wondering what despondency/depression has to do with disordered eating (or maybe you're not wondering… maybe you already get it)… but for me, much of my junk-food addiction and binging have to do with depression. Nicole addresses this several places in the first chapter of her book:
Despondency has an infinite array of disguises and symptoms. Among the most universal signs is inner restlessness…. For still others, despondency begins as an inclination toward sleep, eating, distraction, or worry.
I probably have some degree of (undiagnosed) ADD… I'm always looking for some excitement in my life, and I get bored easily, which is a quick slide into depression. As Nicole says:
… we manipulate even necessary activities like sleeping and eating—normally peaceful and life-giving—to serve our apathy. They become desperate efforts to soak up the boredom leaking out of every orifice of life.
I've only just begun reading this book, but I look forward to continuing, and then to re-reading Bloom's books on prayer. Oh, and to actually praying more. Even before we enter Great Lent. Stay tuned… I'm sure I'll be writing more about this journey.