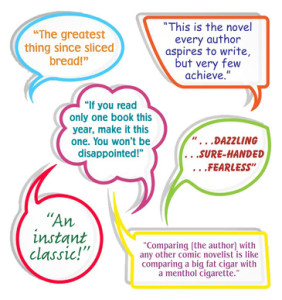 Did you know that the practice of using blurbs (quotes by other authors to help promote one's book) dates to 1907, when one first appeared on a book distributed to attendees of a publishing conference? The convention quickly caught on, and now it is routine to use such quotes on book covers and in advertising materials. According to an article (which actually isn't very favorable towards the whole blurb thing) in Salon.com:

One British publisher claims to have seen research showing that as many as 62 percent of book buyers choose titles on the basis of blurbs.
So whether or not you like the process, it seems to be here to stay, and so most of us continue to embrace it.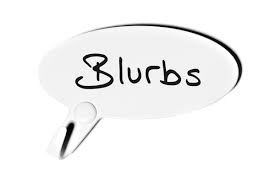 I'm thrilled to have six wonderful authors who took the time to read an early manuscript of my book, Tangles and Plaques: A Mother and Daughter Face Alzheimer's (coming in February from eLectio Publishing) and write these wonderful blurbs for me. I share them here to ignite some pre-publication excitement for the book, of course, and to say thank you to each of them for their generosity! I hope that my readers will check each of these wonderful authors out and buy and read their books! THANK YOU, Neil White, Jessica Handler, Lee Martin, Sally Palmer Thomason, Kathy Rhodes, and Niles Reddick!
So, here they are (she said, blushing)…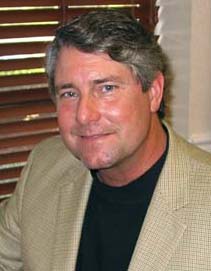 Susan Cushman is not only an accomplished writer, but she tackles a brutal topic with candor and honesty. Madness awaits us all. I pray I can confront it with equal faith and vulnerability.—Neil White, author of In the Sanctuary of Outcasts.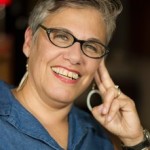 Cushman has written a new kind of love story, one that speaks to the very real concerns of a generation. In this true story of a daughter's love for her aging mother within the daily trials of caregiving, we read ourselves, our families, and the ways that our losses shape who we become and how we choose to remember.—Jessica Handler, author of Invisible Sisters: A Memoir, and Braving the Fire: A Guide to Writing About Grief and Loss.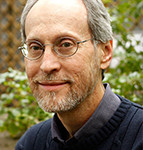 Susan Cushman writes with clarity and grace about the gnarled pathways between her and her mother, and about the terrible disease that holds a surprising grace within its irrevocable sadness. Tangles and Plaques has the courage to see it all. This is a memoir about caretaking and taking care. It's a book that will touch your heart.—Lee Martin, Pulitzer-Prize nominee and author of From Our House and Such a Life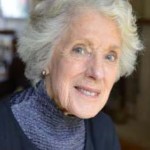 An honest, open account of the personal challenges, wrenching heart aches, spiritual questions, and practical concerns one faces in caring at a distance for a loved one with Alzheimer's. Cushman provides intimate, detailed descriptions of her constant doubts, emotional upheavals, hard decisions, and frustrating encounters with professional caregivers during the decade of the unrelenting progression of her mother's mental and physical deterioration. — Sally Palmer Thomason, author of The Living Spirit of the Crone: Turning Aging Inside Out, The Topaz Brooch, and Delta Rainbow-the Irrepressible Betty Bobo Pearson.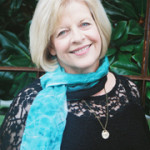 Susan Cushman writes a profoundly personal and honest portrait of her eight-year journey with her mother suffering from Alzheimer's. She brings her talent for story, scene, and character to bear in the unfolding of real-time moments that show disease progression and the ensuing softening in a challenged relationship. Cushman sees and feels things deeply and finds in each encounter a nugget of wisdom that fortifies her with focus, peace, and faith. Her stories give inspiration and insight to others who face this journey. — Kathy Rhodes, author of Remember the Dragonflies: A Memoir of Grief and Healing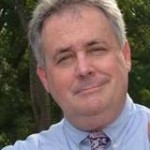 Tangles and Plaques is a beautiful and moving memoir and one that chronicles the journey of Alzheimer's. Through the tangles and plaques associated with the disease, however, Cushman finds a way to heal and set her sight on the good. Readers, too, get a lesson in how to live better.—Niles Reddick, Vice Provost, The University of Memphis-Lambuth, and author of Drifting Too Far from the Shore.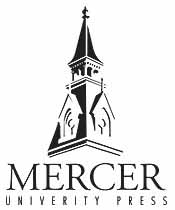 Many writers don't enjoy marketing. I love it. I did a good bit of advertising and marketing before I became a serious writer, so it doesn't feel like a chore to me. When I received my contract from Mercer University Press for the anthology I'm editing (and they plan to publish in 2017) I was beyond happy to see their marketing plan.
I went to work completing the author's questionnaire and marketing form, which is now up to 11 pages and I'm not finished yet. Some of the information I'm asked to provide:
50-word biographical sketch, like you might see on the back jacket of a book. (This is harder than it sounds, to write your bio in 50 words. It makes you focus on what's most important about yourself as relates to the book.)
Précis of your book. This is another 50-word challenge, trying to express the major ideas and the central contribution your work makes.
Book description. In 250 words (much easier!) describe your book as if you were writing a book jacket or promotional piece for potential readers.  I had fun with this part.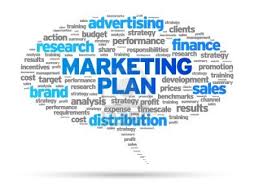 Audience. What's the target market for which the book is intended? This was also easy—women, and men who love women. (I expanded on that a bit for the form.)
Competing books, and what makes this book different? I had found two anthologies with similar themes, which I enjoyed reading. In comparing them to my book, I was able to focus more intensely on the book's purpose.
Advance readers and blurbers. I am fortunate to have found five published authors who have agreed to write blurbs for the book. I'm still working on a list of potential advance readers.
The questionnaire continued with requests for contact people at bookstores, newspapers, and online and print journals who will receive press releases and requests for interviews and readings. I was happy to list contact people I know personally at 9 independent booksellers in six states! Next came book festivals, writing conferences and trade shows I hope to attend with many of the contributors to the book.
How exciting that the press requested this information sixteen months prior to the book's publication date. I'm sure I'll be sending them updates between now and then, but it feels terrific to have a marketing plan beginning to develop so early.
And now for the hard part. Along with the contract, I received a copy of the press's guide to their style for publishing. It's a supplement to—and sometimes a replacement of—the Chicago Manual of Style. As I read through this document with a view towards editing the eighteen new essays for the book, organizing all 23 essays into thematic sections, writing an introduction, and correctly formatting the permissions information for the 5 reprints being used in the book, I took a deep breath. The essays are due to me by the end of December, and the edited and organized manuscript is due from me to the publisher by the first of March, so I'll only have two months to complete this work. January and February are good months to stay inside, right?
I'm over the moon happy to be working with the good people at Mercer University Press. And now, whether you are a writer or a reader or both, you know a little bit more about what goes into birthing a book. Stay tuned….