I'm following up on my recent post, in which I gave a link to information about the A Second Blooming Retreat this March 1-3 in Starkville, Mississippi, and in which I introduced one of the workshop leaders, Ellen Morris Prewitt. The retreat schedule is also in that post.
In the following post, I introduced another speaker, Nina Gaby.
And on Tuesday I featured Jennifer Horne.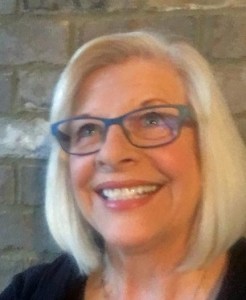 Today I'd like you to meet our final workshop leader, Kathy Rhodes. Kathy and I were co-directors, with Neil White, of the 2010 and 2013 Creative Nonfiction Conferences in Oxford, Mississippi. We've remained close friends and I was thrilled to have her contribute an essay to A Second Blooming. "Pushing Up the Sun," which I placed in the section titled, "Blooming After Loss," is about the sudden death of Kathy's husband, and her subsequent "blooming" as she worked through her grief.   Here's more about Kathy and the workshop she will lead on Sunday morning during the retreat:
Kathy Rhodes is author of Remember the Dragonflies: A Memoir of Grief and Healing. Her essay "An Open Letter" appeared in The Best Creative Nonfiction, Volume 3, and was singled out for a review in The New Yorker. She is Senior Writer/Editor at TurnStyle Writers. Rhodes lives in Nashville, where she enjoys gardening, kayaking, and walking her cocker spaniel.
Pushing Up the Sun – As life happens and hurts come, you have a choice of sitting by and waiting for healing or standing up and helping healing come: pushing up the sun. The more light you let in, the brighter your world will be. This workshop will be about proactively working toward healing, surviving, and thriving. Writing down thoughts and feelings helps you make sense of your own personal story. We will do some journaling with prompts. Journaling gets whatever you're dealing with out of your mind and onto the page. It's a tool to new insights, new perspectives, and self-discovery.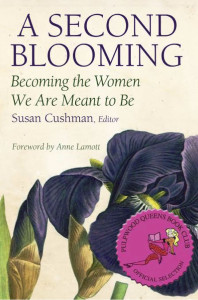 As I said in my previous posts, everyone who comes to the retreat will receive a copy of A SECOND BLOOMING: BECOMING THE WOMEN WE ARE MEANT TO BE (which I edited). There is housing at The Homestead Education Center, which is included with your registration, or rooms are available at a nearby hotel.
I can't wait to hang out with all the interesting women who come to this retreat, and to share our hopes and inspirations for our "second bloomings"!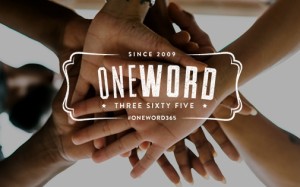 For the past few years, I've been choosing a word every December to focus on for the coming year. I register the word with the folks at One Word 365, which is where I got the idea in the first place. Once you do this, you can find others in your "tribe" who have chosen the same word, and contact them if you are interested.
For 2019, I have chosen the word CONTENTMENT. Before I tell you more about why I chose that word, let me tell you about a message I received today from a woman in another state who chose the same word. She looked me up in our One Word "tribe" and sent me a message. Turns out she is caring for someone with Alzheimer's. Small world. Or large epidemic (Alzheimer's), depending upon how you look at it. We've enjoyed chatting online about our shared and different experiences, and although my journey/struggles with my mother and her Alzheimer's ended with her death in May of 2016, this woman is in the throes of it right now. She is blessed to have help from family, including a future daughter-in-law who is a nurse.
So why did I choose "contentment" as my One Word for 2019? Because I struggle so much with various elements of its opposite— jealousy, greed, gluttony, resentment, restlessness. My father confessor has encouraged me to practice thankfulness as an antidote to jealousy, and that helps. Looking at my life from the outside (as all of us view one another's lives) I'm sure most people think I have a pretty charmed life and should find it easy to be content. And I do! I have financial security, a good marriage of 48+ years, fairly good health (having survived cancer and a life-threatening car wreck), three healthy children who have good jobs, four healthy granddaughters, several very close friends, and the opportunity during this later season of my life (I'll be 68 in March) to pursue my dreams—writing and publishing books. During a 17-month period in 2017 and 2018, I actually had four books published, which is pretty amazing. I went on close to 60 events in 7 states speaking and signing books during those two years, and really had the time of my life. So why do I struggle with contentment?


Psychologically speaking, I've been looking for the love I didn't get as a child (from my grandfather, who molested me, and my mother, who was verbally abusive to me) my whole life. And no matter what I have, it never feels like enough. In some ways I've been like an orphan who isn't sure where her next meal is coming from, so she hoards bit and pieces of food for the future. Metaphorically. I've always wanted more. When I was in high school, I wanted to be a cheerleader more than anything life had to offer. When I didn't get it, I went after everything else. But all the other honors and activities (Secretary of the Student Body, acting in school plays and being a Theater Guild officer, being business manager of the school newsletter, eventually being a "Favorite," "Best School Booster," and a member of the Hall of Fame did not make me content. I wanted to be a cheerleader.
At Ole Miss I pledged what I considered to be the top sorority—turning down bids from other sororities—and was elected president of our pledge class. I was dating, and soon engaged to, the president of the senior class. And yet I never FELT like I was popular, successful, or loved. What was lacking? What was it I wanted and didn't have? This was almost 50 years ago, and yet I can remember it like it was yesterday: I wanted to be skinny and beautiful. I wanted to look like the beauty queens. I was chubby and had eating disorders and was never content with myself.
Those issues followed me into early adulthood and middle age.
And then there's my "career." For the first seven years of my marriage, I worked mainly in administrative positions in various medical offices and businesses. I only finished two years of college, not wanting to borrow money to continue school while my husband was in medical school and residency. Once he started making money, I chose to work part time on and off while raising our three children, but I was mostly a stay-at-home mom. So, when our third child left for college, I decided it was time for my "career." I got cancer right away, which derailed things for a little while. But then I was able to pursue my dreams. I started with painting—studying iconography and eventually leading workshops and teaching in my home studio. In 2006 I started writing seriously, not knowing it would be 11 years until my first book would be published. During those years, I published over a dozen essays in various journals and magazines, but I wasn't content. I believed that publishing a book would bring contentment.
Friends and fellow writers tell me I should be proud of what I've accomplished in my late life career, and I am. Proud. But not always content, which is another thing altogether. I spent months several times during those years trying to get a literary agent, so that my books would have a chance to be published by one of the large houses and be read by thousands. When those plans never worked out, I ended up publishing with four different independent presses who don't require agent representation—two academic and two small presses. And while my experiences with some of those presses have been wonderful, I'm still in the "small pond."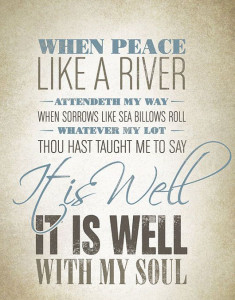 So I tried again last year to get an agent for my short story collection, and also my personal essay collection, but after several months, I lost patience and sent the manuscripts to more indie presses. Of course I'll be happy to hear that either or both books get published, but I'll still be in the small pond. I'm asking God to help me be thankful and CONTENT in that pond. And I'm trying to apply Colossians 3:23 to my work ethic:

"Whatever you do, work heartily, as for the Lord and not for men."
At 67 I'm seeing a glimmer of light at the end of the tunnel is these areas. And I'm hoping that by focusing on CONTENTMENT in 2019, I'll find that elusive peace I've been craving my whole life. As I was writing this post, I found a post on my new One Word 365 friend's Facebook page that said, "Which Bible verse will guide you in 2019?" I began to look for verses about contentment (here's a nice list of 20) and found a couple that resonated strongly. I'll close with my favorite:
"That each of them may eat and drink and find satisfaction in all their toil—this is the gift of God."—Ecclesiastes 3:13
What would be your ONE WORD for 2019? Whether or not you chose one "officially," I hope I've inspired you to at least consider a goal that will bring healing and encouragement to you in the New Year.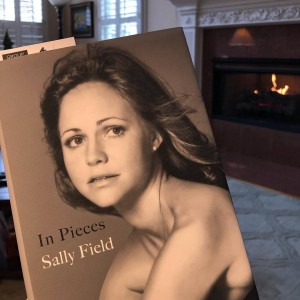 It's been a few years since I read and reviewed a celebrity memoir . . . . back in 2014 I reviewed Diane Keaton's book, Let's Just Say It Wasn't Pretty. She still remains my favorite actress, but I'm also a big fan of Sally Field. So when I saw she had a memoir out—In Pieces—I was immediately interested. And she wrote it herself—taking seven years and lots of literary and emotional energy to achieve what I think is a really good memoir. This article in the New York Times says that Fields "reveals a personal history, darkened by abuse and illuminated by grace, that she has never shared before."
One thing I loved about the book was how Field writes with such immediacy, often saying that she "only now" realizes such and such about an event from her childhood or early adulthood, as she is writing the memoir. Writing in present tense increased this feeling of immediacy—of discovery—which is so important to memoir. As writers we often write to understand our world and our lives, and this is definitely the case with Field's memoir.
If you don't already know, or suspect, she was sexually abused by her stepfather for much of her childhood. But she didn't know until she was in her sixties and her mother was in her eighties that her mother knew about it—or some of it—and did nothing. I wept as she described her reconciliation with her aging mother, wishing that I had talked with my own mother about my grandfather before she lost her memories to Alzheimer's. It's always been my fear that he molested her, as he did me, which would explain a lot about her obsession with food, weight (hers and mine), and later her alcoholism. I hope that my readers—and especially Field's readers—will seek out the people in their lives with whom they need to have healing conversations while they are still alive.
One thing that struck me strongly in the book was how Field wasn't able to really enjoy her success as an actress. Even when she won the Academy Award for Sybil, her first serious acting role, her self-image was so damaged that she couldn't really let herself celebrate. By the time she landed the role of Mary Todd Lincoln, her confidence had grown, but there is always a shadow over her joy. She grows into a wise woman, though, and I'll close with these words near the end of the memoir:
How you care for your child from the time they are born until they're eighteen is important, but who you are as a person and parent for as long as you live also counts, and counts one hell of a lot.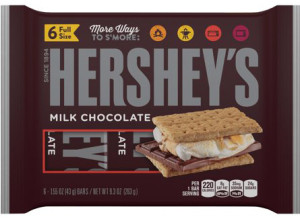 I thought that when I quit drinking in September of 2017, that it was the hardest thing I'd ever done. Turns out it was just the tip of the iceberg. Turns out Kettle One martinis have nothing on Hershey's milk chocolate.
Of course it's natural to crave sugar and carbs when suddenly abstaining from alcohol, which is full of both. And on top of that, I've struggled with disordered eating all of my life—not just my adult life. Being molested by my grandfather when I was five, and then being emotionally and verbally abused by my mother most of my life—especially when she was drinking—left me with a messy battle with food, alcohol, and my body. I was hoping that breaking up with alcohol would fix everything. Turns out it was only the end of one affair.
In recent months, Hersheys Kisses moved into my life with all the force of a lover in heat. It started with only a few Kisses a day, not even every day. But then it escalated to whole bags of kisses, which I would devour without stopping, usually while watching something dark on Netflix, like Homecoming. When I mentioned my kisses binges to a couple of people, they laughed, not realizing the seriousness of my situation. One of my favorite essayists, Anne Lamott, a recovering alcoholic herself, seems to condone my habit, as she writes in her latest book Almost Everything: Notes on Hope:
Chocolate with 81% cacao is not actually a food . . . . It was never meant to be considered an edible. [Note: AMEN!] . . . .

Don't let others make you feel unsophisticated if you reach middle age preferring Hershey's Kisses. So many of your better people do. Also, always carry a handful of Kisses in your backpack or purse to give away. People will like you more.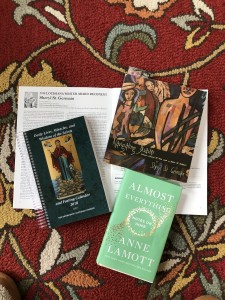 As I read those words, from someone who like me had ended her affair with alcohol, I wondered if I could enjoy just a handful of kisses without eating the entire bag. I thought back to when and where the attraction to the Kisses began. It was five months ago today—June 15—when I was speaking at the Alabama Writers Conclave Conference in Orange Beach, Alabama. I'm always nervous when I'm going to be speaking, and I was also teaching a workshop at this event. When I was drinking, I would shore up my courage with alcohol prior to any such event, but with that source gone from my life, I innocently picked up a handful of Hersheys Kisses from the snack table in the foyer of the building where the workshops and talks were being held. For two days, I returned to that table again and again, pocketing more and more handfuls of Kisses. (I wrote about this new lover in a post in September, "Disordered Eating Revisited.")
Recently I wondered if I could slow my roll by switching from Hershey's Kisses to Hershey's chocolate bars. One bar had fewer ounces than the smallest bag of Kisses, so maybe I could wean myself off. The taste was just the same—the amazing texture and the instant comfort as the milk chocolate melted in my mouth and pumped its sweetness into my blood stream. I even found myself comparing the rush to that of a vodka martini at the end of a long day, when I'm in physical or emotional pain, nervous, or stressed. But just like the vodka, after a while one was not enough. I would purchase a 6-pack of chocolate bars—intending to eat only one a day—but I found myself eating all 6 in one sitting, more than one time. I knew I was in trouble.
Enter the Nativity Fast. What? Now you're wondering if this is the same blog post I started out writing. In the Orthodox Church we observe the Nativity Fast from November 15 until Christmas. It's similar to our experience of Great Lent—the forty days leading up to the celebration of Pascha (Easter). There are some rules/guidelines for fasting during this season, and the Church emphasizes that the point is spiritual growth, drawing closer to God, not just following rules. I've always struggled with this, but something I read a couple of days ago gave me pause:
Did not the Lord Jesus Himself begin His divine ministry of the salvation of mankind with a long, forty day fast? And did not He, in this way, clearly show that we must make a serious beginning to our life as Christians with fasting? . . . With this weapon, He vanquished Satan in the wilderness, and with it was victorious over the three chief satanic passions with which Satan tempted Him: love of ease, love of praise, and love of money.—St. Nikolai Velimirovich [quoted in Daily Lives, Miracles, and Wisdom of the Saints and Fasting Calendar 2018—the Orthodox Calendar Company]
Love of ease. Love of praise. Love of money. I struggle with all three of these. In my brain I can't understand how fasting can help me let go of these, but I do know that I'm hungry and thirsty for something.
Anne Lamott on Hershey's Kisses.
An Orthodox saint on the value of fasting.
What's she going to write about next? (You know I read widely and search diligently for wisdom from many sources.)
Last weekend when I was speaking at the Louisiana Book Festival, I met an amazing woman. I was drinking coffee in the author's lounge on Saturday morning, waiting for my 9 a.m. panel to start, when an attractive, colorfully-dressed, bright-eyed woman came in and sat down next to me. We introduced ourselves, and it turned out she was Sheryl St. Germain, winner of the 2018 Louisiana Writer Award. She would be presented with the award and would give a talk—you guessed it—at 9 a.m. in another room in the Louisiana State Capitol. The other members of my panel joined us on couches and chairs in a circle and laughed about how maybe some of the people who couldn't get into her talk would find their way to our panel.
Sheryl and I had a short but intimate conversation. I fell in love with her immediately and felt a kindred spirit with her as a writer and as a human. She is 9 years sober, and has suffered great loss in her life, including the death of her son to an overdose. She wrote beautifully about this in her poetry collection, The Small Door of Your Death, which addresses issues of addiction and recovery. Sheryl directs the MFA program in Creative Writing at Chatham University, but she's a native of New Orleans. She is also the co-founder and director of the Words Without Walls Program, which offers creative writing courses to those incarcerated in the Allegheny County Jail, and also to inhabitants of Sojourner House, a rehab facility for women with children.
I'm reading her book Navigating Disaster: Sixteen Essays of Love and a Poem of Despair right now. In this book she chronicles the time she spent in Alaska, drawing surprising similarities to her home state of Louisiana, but also sharing insights from living so close to nature. I'm remembering my own visit to Alaska about thirteen years ago as I read these words this morning:
Juneau lies on a thin strip of land at the mouth of Gold Creek amidst a backdrop of mountains and glaciers that push down from the Juneau Ice Fields, which native people called "Home of the Spirits." The irony of this name is not lost on me; I've seen a lot of public drunkenness since arriving in Alaska two months ago. . . . I'm reminded that the old label for what we now call alcoholism is dipsomania, which means, 'crazy with thirst.' As I hammer—with difficulty—the final tent stake into this rocky soil, I wonder if the thirst I have for wilderness and for union with the land is not more deeply connected to my own thirst for alcohol than I have wanted to admit. [Note: this was before she quit drinking.] Carl Jung would write that the alcoholic's craving for alcohol is the equivalent, on a low level, of a spiritual thirst for wholeness, a desire for union with whatever one understands as God.
There it is—a spiritual thirst for wholeness and a desire for union with God. Yes.
And later she says,
It's no mystery that Christ's blood is offered to us in the literal and metaphoric form of wine, and it's no mystery that alcoholics are such spiritually thirsty people.
I was hoping to give up Hershey's milk chocolate altogether during the Nativity Fast, and possibly forever. If I can quit alcohol, surely I can quit milk chocolate, right? But I'm wavering today . . . still clinging to the hope that I can just be moderate with it. Hoping that I can stop with one handful of Kisses or one Hershey's milk chocolate bar. Yesterday was the first day of the fast and I did, indeed, eat only one chocolate bar. I knew better than to buy a six-pack. One day at a time. Stay tuned.
A few days ago a dear friend (one of my Goddaughters, actually) shared a link to a podcast that really blessed me, so I'd like to talk about it here. The topic of the talk was OCD—but not the definition most of us probably associate with those letters (Obsessive Compulsive Disorder).
The speaker, Father Anthony Messeh is a Coptic Orthodox priest and pastor of St. Timothy and St. Athanasius Church in Arlington, Virginia. (Sidebar: Read more about the Coptic Orthodox Church here. I've always personally loved their icons. You can read more about them, and their music, here.) The new spin he puts on OCD is this:
Obsessive COMPARISON Disorder.
You can listen to the podcast here:
My friend shared it with me because I had just been talking with her and a couple of other close friends about my struggles in this area of my life. For my whole life, actually. In fact, I can't remember a time when I wasn't always comparing myself to someone else, someone who seemed prettier, thinner, more popular, more successful, or someone who had a happier family, a nicer house, cooler car, more money, etc. When I was a freshman at Ole Miss, I was president of the pledge class of a top sorority, and dating (and soon engaged to) the president of the senior class of the university, who would be going to medical school the next year on a full scholarship. From the outside looking in, I had it all. But I wasn't content. I kept comparing myself to the other girls in my sorority, even the other girls my boyfriend had dated (some of them were, literally, beauty queens) and I felt less than. From a psychological point of view, I understand that some of that was fueled by the dysfunction in my family, including my mother's verbal and emotional abuse of me my whole life, and my grandfather's sexual abuse of me when I was a little girl.
As I've grown emotionally and spiritually (and chronologically, at age 67) I've made baby steps in healing the disorder, but I still struggle with it. The way it rears its ugly head for me at this stage of my life has to do with my writing career. Just a few years ago all I thought I needed to be "happy" was to get a book published. Now I've got four published (and two more shopped out to publishers now) but I don't have a literary agent, so I didn't get a book deal with a large publisher for any of them. I'm stuck in a small literary pond, watching lots of my writer friends who are more "successful" than me—some are New York Times best-selling authors, and many (who have agents and publicists) have won awards and reached a much larger audience. I recently spent about six months querying agents (again) for my next two books—a collection of linked short stories and a collection of personal essays. After many rejections, I've "given up" and have submitted both books to small presses (which don't require an agent). I've decided to be content—and thankful—if either or both books get published by these presses, which are very reputable and will be good to work with. I'm making up my mind to enjoy this little pond I get to swim in, remembering that Madeleine L'Engle said, "We all feed the lake." (more on that at the end of this post)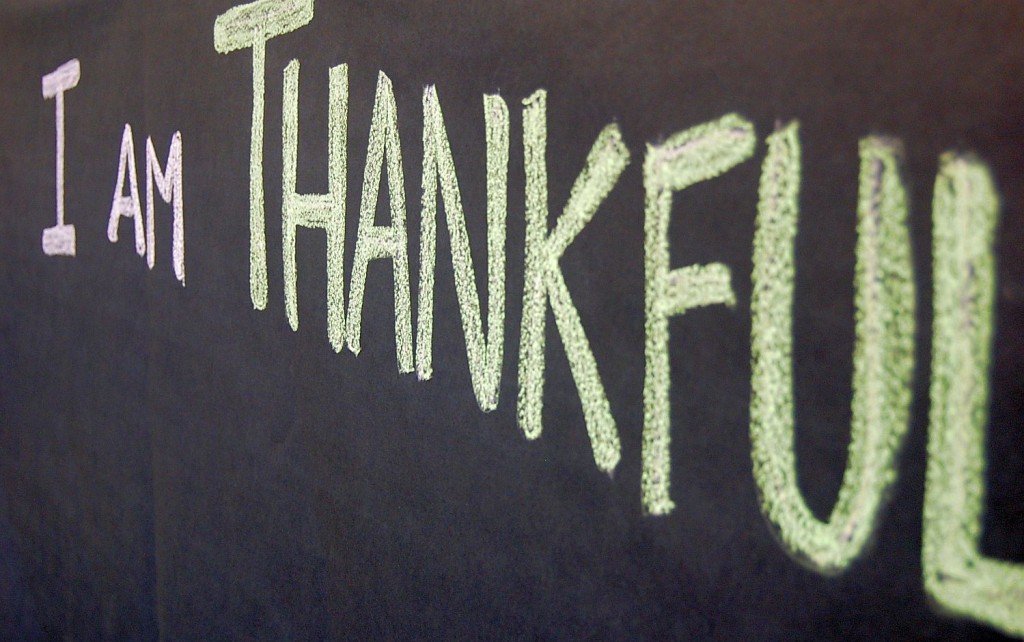 Close friends tell me how much I have to be proud of, and I get that. I'm working hard and loving what I'm doing, but I'm also realizing how much more I want to experience contentment. A recent experience I had at confession helped. For my non Orthodox friends, the sacrament of confession in the Orthodox Church is (or can be) a very therapeutic thing. It's not juridical. It's doesn't make us "right with God." It helps makes us right with ourselves. If your priest is a good confessor, as mine is, he will help you see the ways you are hurting yourself or others, and how to move towards healing. The best advice I received recently had to do with being thankful. And I'm finding that the more I practice thanksgiving, the more content I am. I have an incredible number of things to be thankful for in my life, and as I focus on them instead of focusing on what others have that I want, I attain peace. It isn't a once-and-for-all thing. It's something I have to return to every day. Sometimes many times a day.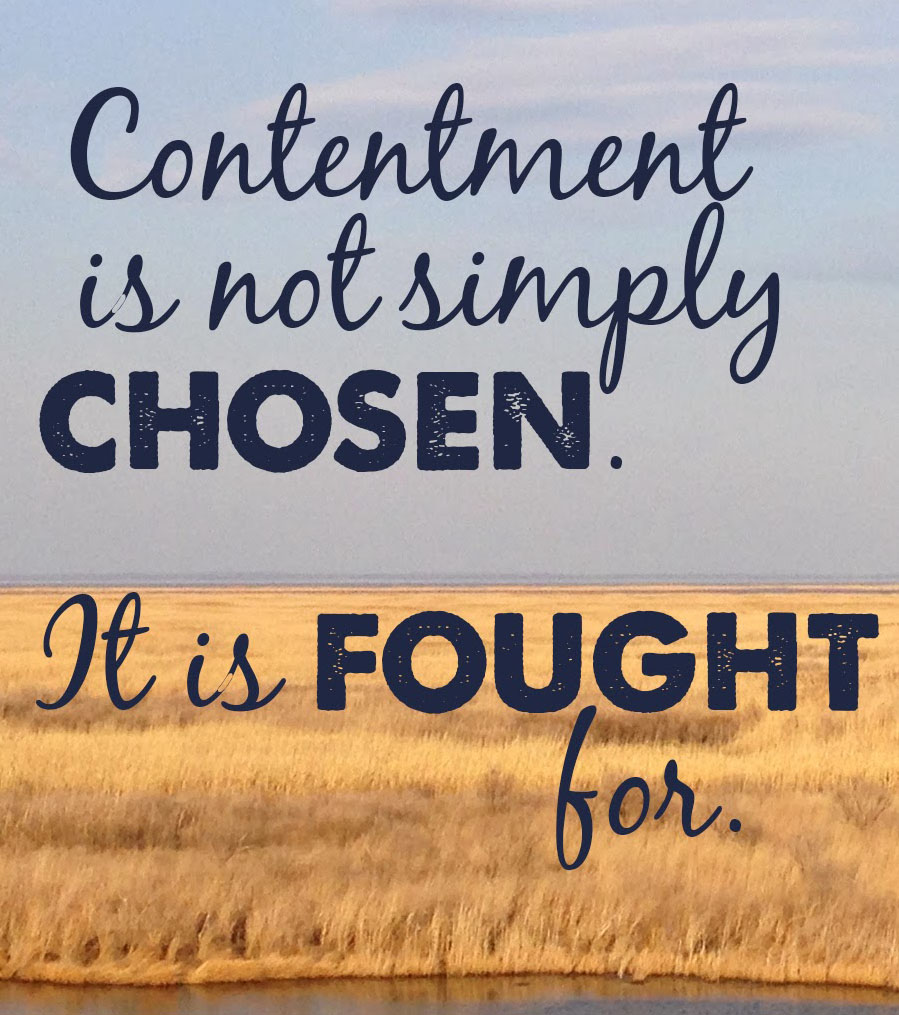 One thing Father Anthony talks about in his podcasts is the way that social media amplifies this problem. The things that people post on Facebook or Instagram (my two go-to social media sites) are usually their best selves. Their accomplishments. Their beautiful families, vacations, homes, meals, children, etc. Bombarded with this, it's hard not to compare myself with them. Father Anthony recommends taking a time out from social media, or even considering quitting it altogether, but I'm unwilling to do that at this point. I have too many good connections there with friends who live all over the country, and I don't want to give those up. But I do want to respond differently to the multitude of posts that tend to make me feel less than. Instead of feeling jealous, I am working to be genuinely happy for other people's successes. And I truly am happy for so many people I've come to care about and respect and even love.
 Father Anthony takes this issue a step further in his second podcast, Fighting FOMO Part 2. "FOMO" is "Fear Of Missing Out." I don't experience this as much as younger folks might, but sometimes I do, when I read about people I know who are doing fun things that I wish I was also doing. I have an 83-year-old friend who has shared with me much about the good changes we can expect with aging, including contentment with a quieter, much less "exciting" lifestyle.
 So, I'm going to continue to fight OCD with thankfulness, and jealousy with genuine joy for others' good fortune. I'll close with these words from one of my favorite authors:
 "If the work comes to the artist and says, 'Here I am, serve me,' then the job of the artist, great or small, is to serve. The amount of the artist's talent is not what it is about. Jean Rhys said to an interviewer in the Paris Review, 'Listen to me. All of writing is a huge lake. There are great rivers that feed the lake, like Tolstoy and Dostoyevsky. And there are mere trickles, like Jean Rhys. All that matters is feeding the lake. I don't matter. The lake matters. You must keep feeding the lake'."
― Madeleine L'Engle, Walking on Water: Reflections on Faith and Art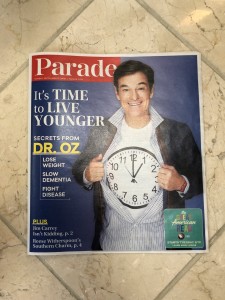 I've recently done a couple of posts about eating and eating disorders. If you haven't read them, here they are:
And a little more background, from 2015:
Eat, Drink, Repeat: Day 1 of a 3-Day Binge
I'm back again today with something I read this week from the September 9 issue of Parade Magazine:
"Secrets From Dr Oz: Why He's Fasting and Using the Clock to Slow Dementia and Fight Disease."
For those who are already embracing the "intuitive eating" approach, this might not appeal to you, since that program de-emphasizes a focus on weight loss. But I like that Dr. Oz is talking about weight loss, dementia, and other diseases in this piece.  And it's all about TIME:

"New studies suggest that WHEN you eat matters for your health, longevity and even weight loss," Oz says. . . . Before drive-thrus, microwaves and refrigerators, the human body evolved to go for long stretches without food. During these breaks, vital things happen. Insulin levels drop which makes stored body fat more accessible for us. Human growth hormone goes up, to help burn fat and build muscle. Damaged cell material is shed faster. All this may help us to:

Lose weight (or stick to a healthy weight.)

Slow Alzheimer's.
Grow a healthier gut.
For more details about each of these, read the article here. (There's also a short video with Dr. Oz included in the link.)
I was encouraged by his discussion of "intermittent fasting" because this is something that I had already embraced, with some degree of success with weight loss as a result. He promotes sleeping 8 hours (which I often do) and then fasting for 4 hours–preferably two of those before going to bed, which I also have embraced to help with my GERD (gastro-enterstinal reflux disease). I actually do better with a longer fasting time, like from 6 p.m. to 8 a.m., but most night we don't have supper until around 7. When I'm being more focused on dieting, I often have my "supper" in the middle of the afternoon and then feed my husband at 7, after he exercises after work. When I do that, I find I lose weight and feel better. But it's hard not to snack around 8-10 p.m., which can undo the benefits of eating earlier! If I snack after 9 p.m. I often don't eat the next day until mid morning or even noon.
Of course this doesn't "cure" my eating disorder (I'm struggling to give up Hershey's kisses because I can't seem to moderate them) but I'm healthier today, weighing almost 20 pounds less than I did three years ago, and I really want to keep going to get to an even healthier weight.
Anyway, I thought I'd share the link to this article for those who are interested. To continue the discussion about various approaches to dieting (or not dieting) please leave a comment here or on the Facebook thread. Thanks, always, for reading!
On Tuesday I did a post about "Disordered Eating." This is a follow up, so if you're bored with this topic, check back in next week. If not, please keep reading.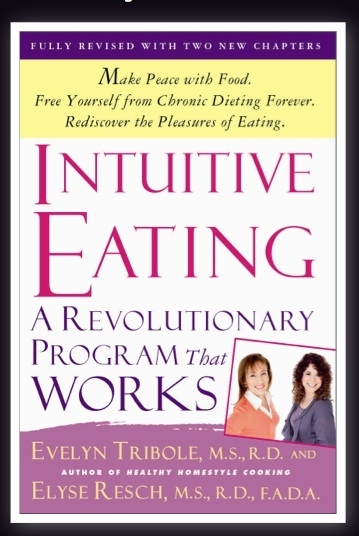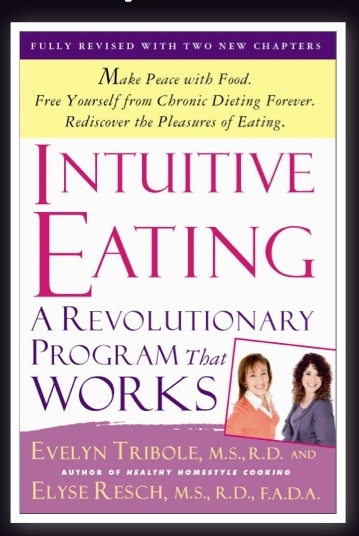 There were interesting discussion threads on Facebook and Instagram in response to my post on Tuesday—thank you! This is obviously a topic of importance to many people. One person left a comment on Tuesday's post asking for a recommendation for an in-patient therapy program for her morbid obesity, and I've put her in touch with two people in her city who might have suggestions. And two different people who live in two different cities both mentioned the book INTUITIVE EATING by Evelyn Tribole and Elyse Resch.  These two women are both seeing nutrition experts for help with their eating disorders. I got the book on Wednesday and read most of it in two days. (And yes, I finished off another bag of Hershey's kisses in the process.)
It's a complex book and program, so I'm not going to try and do a full review here. I will respond to the book's 10 Principles of Intuitive Eating and a few other excerpts from the book.
First let me introduce the authors. Evelyn Tribole, M.S., R.D. is a registered dietician with a nutrition counseling practice in Newport Beach, California, specializing in eating disorders. Elyse Resche, M.S., R.D., F.A.D.A., C.E.D.R.D, has been in private practice in Beverly Hills, California, as a nutrition therapist for thirty years, specializing in eating disorders, Intuitive Eating, and preventative nutrition. . (C.E.D.R.D. stands for Certified Eating Disorder Registered Dietician—yes, there actually is such a thing!)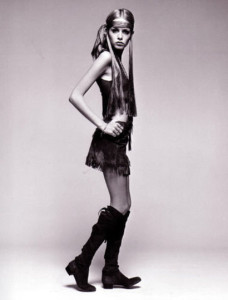 And before I go any further, I'd like to share a link to a blog post I found while clicking around this morning: "Why Intuitive Eating is Making Me Sad." I think this short post is important because the author is simply making the observation that this program or principle, which claims to be "revolutionary," is really a return to the way people used to eat before the diet craze took over our world. I think her words are a good addition to this conversation. For me personally, I barely remember that pre-diet-craze time…. only a few years in the 1950s when I happily ate my grandmother's homemade rolls, fried corn, and homemade ice cream without guilt. My grandfather who molested me when I was 4-5 died around 1956, and it would take several decades for me to make the connection between those acts and my disordered drinking and eating. By the time I was a teenager, my mother had already started in on me with the "fat talk" (this is explained in the book) and shaming, and my eating disorder was in full force in the 1960s. Just when Twiggy came on the scene and I wanted to be her. Thankfully my eating disorder never became as life-threatening as anorexia, although there were times when I wished I could be anorexic so I could be skinny. Yes.
So back to the book. I read 10 of the 17 chapters, and skimmed the other 7. It's not that those chapters aren't important. It's just that they address things that I had already learned in my 67 years and didn't need to revisit. FULL DISCLOSURE: I must say up front that I don't embrace a major tenet of this approach, which is that the patient/client must put weight-loss on the back burner as they work through this program. I have lost almost 20 pounds in the past two years, but I'd like to lose at least 10 more, so I'm not willing to put this "on the back burner." This isn't a one-size-fits-all issue, and in Chapter 2: "What Kind of Eater Are You?" I didn't fit any of the descriptions. The one that came closest for me was the "Emotional Unconscious Eater," although I'm very conscious of my eating. This type:
"uses food to cope with emotions, especially uncomfortable emotions such as stress, anger, and loneliness. While Emotional Eaters view their eating as the problem, it's often a symptom of a deeper issue. Eating behaviors of the Emotional Eater can range from grabbing a candy bar in stressful times to chronic compulsive binges of vast quantities of food"
So, Chapter 11 was possibly the most helpful chapter for me:
PRINCIPLE 7: Cope With Your Emotions Without Using Food
This chapter is summarized in the 10 Principles of Intuitive Eating I mentioned earlier:
Find ways to comfort , nurture, distract, and resolve your issues without using food. Anxiety, loneliness, boredom, anger are emotions we all experience throughout life. Each has its own trigger, and each has its own appeasement. Food won't fix any of these feelings. It may comfort for the short term, distract from the pain, or even numb you into a food hangover. But food won't solve the problem. If anything, eating for an emotional hunger will only make you feel worse in the long run. You'll ultimately have to deal with the source of the emotion, as well as the discomfort of overeating.
The chapter goes into detail about various emotional triggers and the ways we use food for comfort, distraction, sedation, and even punishment, although that last one hasn't been my experience. While there wasn't anything "new" for me in this chapter—I kept waiting for the magic answer—the easy ways to find comfort without using food—it was reaffirming:
Becoming an Intuitive Eater means learning to be gentle with yourself about how you use food to cope, and letting go of the guilt. As odd as this may sound, eating may have been the only coping mechanism you had to get through difficult times in your life.
I identified with that statement, with one really big caveat: for years I used alcohol as my coping drug of choice. But one year ago tomorrow (yes!) I quit drinking, so food has moved back into the forefront of my struggles, with renewed vigor.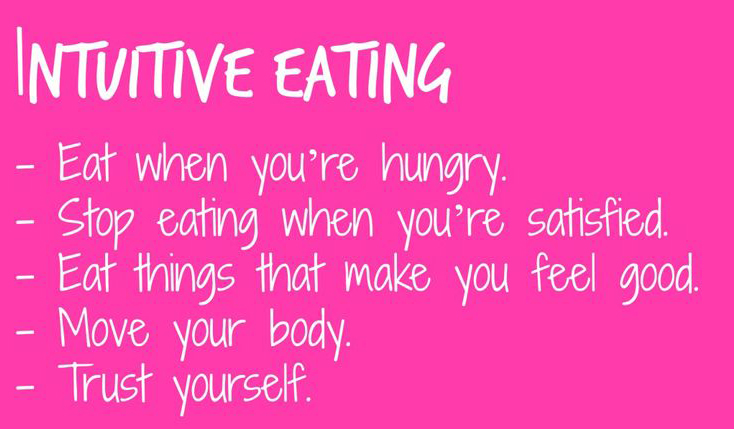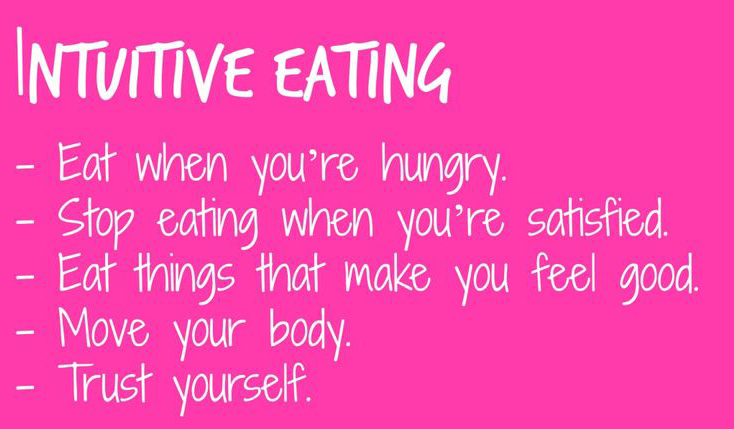 The main things about Intuitive Eating that make sense to me are things that I already embrace. I am a mindful eater and am aware of when I am full and can often stop eating at that point. Like yesterday when I had lunch with a friend and only ate half of the two sushi rolls I ordered. I was full and comfortable with that amount. It wasn't hard to stop eating because the food, which was delicious, made me happy. I was also enjoying the company of a friend, so I wasn't lonely. The day before, I had buttered two halves of a blueberry bagel and toasted them for breakfast. My husband walked in and said, "something smells good," and I realized that I was full after eating one half, so I gave him the other half. (I had also eaten a peach.) All this to say that I already get the mindful eating thing, and I actually practice it fairly regularly, where meals are concerned. And thankfully the binge eating has almost gone away during this year that I've not been drinking, so that's interesting. I haven't had a bulimic episode in many months. It's the trigger foods (like Hershey's kisses) that I'm struggling with controlling, and I don't really see how this book addresses those issues directly. Maybe they will resolve themselves as I get healthier in general. If I ever reach the point, as page 163 in the book describes, "When Food is No Longer Important" (when a person reaches the point where they're no longer using food to cope with their emotions):
You no longer have the "benefits" of using food…. One client noted that on tough days she knew she could always go home to her chocolate. Now, instead, she's "stuck" with experiencing her feelings. You might even need to go through a grieving period for the loss of food as comforter and companion.
This is probably the most important paragraph in the whole book for me. This describes exactly what I've been able to do with alcohol for the past year. Almost every day (at least for the few first months) there's a time when something triggers me and I want vodka so badly I can hear the martini shaker going in my mind and I can taste the magic on my lips. But since I made the decision not to drink, this is no longer an option for me. I have GRIEVED the loss of this comfort, but like grief over the death of a loved one, it's getting easier with time. I'm thinking that I will need to make similar choices about certain foods (like Hershey's kisses) that I can't seem to limit. I already do this in some ways—like not buying kettle-cooked potato chips very often because I will eat the whole bag at once. But I do choose to buy those chips at times, maybe about once or twice a month. Maybe intuitive eating for me will mean making these hard choices more frequently, and allowing myself to "experience my feelings in a deeper, stronger way" as the book says. I used alcohol to numb those feelings for so many years, and now I'm trying to learn to quit using food in the same way.
The chapter of the book about respecting your body also hit a strong note with me. I already do the "nice things" the book suggests, like getting massages and regular visits to the nail and hair salon. And I'm embracing moderate exercise, which is discussed in another chapter in the book. I was an exercise "addict" in the 1980s when I ran an aerobic dance business. On days that I didn't work out, I often didn't eat. When we traveled I looked for an aerobic class to attend, and if I couldn't find one I would panic. When I quit teaching aerobics at age 40, I began to gain weight again, and the struggle has intensified over the years. But I've finally made peace with exercising moderately on our elliptical machine in my office, and at the swimming pool in the summer. I'm not "driven" to exercise, nor do I feel guilty if I skip but it makes me feel so much better to MOVE my body, that I'm drawn to it fairly naturally.
I've also been learning to really enjoy food at times by eating mindfully, eating foods I really love in a nice setting. So I think I've been on the road to "intuitive eating" for a while, but I've got a ways to go with the trigger foods. And I would love to some day be free of my obsession with food and body image. You would think that being 67 years old would help, and in some ways it does. Also, surviving a life-threatening wreck five years ago (when I broke my neck, leg and ankle) has helped, because I have become more THANKFUL for my body and the life it provides for me, when I could have died or become paralyzed. The pain I'm left with does trigger unhealthy eating (as it once triggered the alcohol) but I'm learning to use other means to help deal with the pain.
Chapter 14 was helpful: PRINCIPLE 10: Honor Your Health With Gentle Nutrition. Again, it didn't have a lot of information that was NEW to me, but it confirmed a number of things that I've been learning over the years that make me think I'm moving in a good direction. I think that for me, right now, today, focusing on how eating certain foods and certain amounts of food makes me FEEL is key.
The bottom line is, I'm tired. I'm tired of food and weight and appearance taking up so much of my life. One of the clients described in the book talked about her obsession with clothes and body image while preparing for upcoming social events. I do that when preparing for speaking engagements on my book tours. Like this weekend, when I'm flying to South Carolina to speak on a panel sponsored by the Pat Conroy Literary Center. It's an honor and I'm excited about it, but of course I'm also keenly aware that the other women on the panel are thinner than me (two are quite a bit younger as well) and I worry about what to wear and I compare myself to these other women. I'm sure that the people in the audience are just there to hear about our books and our lives as southern writers, but I can't help but worry about how I will look.
I'm hopeful that I'm moving towards making peace with these issues, and while I don't think this book is a magic bullet, I do appreciate some of the wisdom its authors have shared. I'll close with an excerpt from Chapter 16: The Ultimate Path Towards Healing From Eating Disorders:
The vision of a future, free of obsessive thinking and compulsive behaviors is very powerful. This hope can facilitate the patience it will take to get through the period of time that is needed for healing.
Thanks, always, for reading and please join the discussion here or on Facebook or Instagram.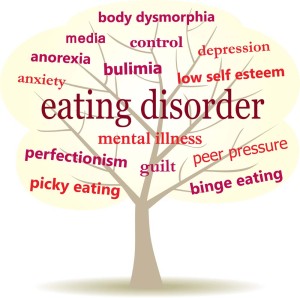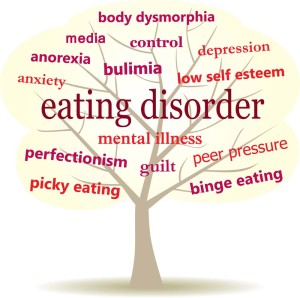 According to an article in the American Journal of Psychiatry (2009):
Eating disorders have the highest mortality rate of any mental illness.
And yet, this mental illness was left out of the Mental Health First Aid training course I took last weekend, sponsored by the Church Health Center here in Memphis. They used to include Eating Disorders, but the course took longer than one day, so they cut it out. The mental disorders they included in the eight-hour course were: anxiety disorders, major depressive disorder, substance use disorder, bipolar disorders, and schizophrenia. I can see why they chose these disorders for the course, as each of them have specific things a person can do to help—mental health first aid—when they see someone struggling with an anxiety or panic attack, severe depression, substance abuse, and behavior that is dangerous to themselves or others. For someone with an eating disorder, the symptoms don't always present in such obvious forms. And "mental first aid" for persons with this disorder is a bit more complicated.
Thankfully there's a whole chapter devoted to eating disorders in the Mental Health First Aid USA manual they gave us at the training, and I came home and read it right away. If you've been reading my blog for very long, you know that my interest in this disorder is very personal, as I've suffered from eating disorders for most of my life. I don't believe that my level of disordered eating has placed me in a life-threatening situation—the way that anorexia can, on the one extreme, or morbid obesity, on the other. And for many people like me, it would be difficult for someone to know how to reach out to us with any kind of mental first aid. By the time a person's eating disorder has become life-threatening, it seems that treatment has a diminishing chance of success.
With so much emphasis on body image in our culture, it's not surprising that many people (especially women and girls) suffer from body image distortion and resultant eating disorders in an effort to live up to society's standards for a thin body. This started for me when I was a young teenager and gained 35 pounds in one year as a result of hormone therapy I received following surgery when I was 16. I went from a skinny 95-pound bundle of energy (who could eat as much as I wanted and not gain weight) to a 130-pound late-blooming adolescent. (I also grew three inches taller.)  By the time I got married at age 19, I weighed 140 and was depressed. My bulimic habits, which began as a teenager, continued into  adulthood. I would eat in secret and lie about what I was eating. I tried various forms of exercise, and finally in 1982, I found something that "worked." I began teaching aerobic dancing at my parents' athletic store in Jackson, Mississippi (Bill Johnson's Phidippides Sports) and dropped to 116 pounds pretty quickly. But my disordered eating and body image distortion only increased. Standing in front of a wall of mirrors in spandex, teaching my students, I still thought I was fat. On any day that I couldn't work out, I wouldn't eat. Bulimia was still part of my life, but less so with al the exercise.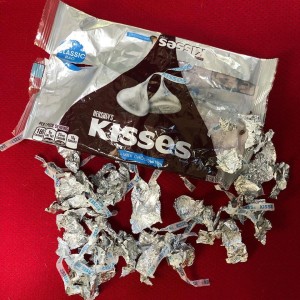 When I read the chapter on eating disorders in the Mental Health First Aid manual, I recognized immediately which category I fit into. I don't have anorexia nervosa or bulimia nervosa (since bulimia isn't a regular activity for me) so the third category, "Eating Disorders Not Otherwise Specified or EDNOS" includes Binge-Eating Disorder, which is the main thing I've struggled with most of my life. Whenever I post images—like this one of the Hersheys Kisses I ate on a recent binge—on social media, I get lots of responses from others with similar issues, so I know it's fairly common. According to an article in Biological Psychiatry (2007):
A national survey of adults found that 1.2 percent had binge-eating disorder in the previous year and 2.8 percent had had it some time in their life. Approximately 28 percent of people with binge-eating disorder received treatment for mental health problems.
I think that last statistic is important, because in order to get healed from an eating disorder, I think a person needs help with the underlying cause. Again, according to the Mental Health First Aid manual (and an article in Lancet in 2003):
A range of biological, psychological, and social factors may be contributing factors. The following factors increase a person's risk of developing an eating disorder:

Life Experiences
Conflict in the home, parents who have little contact with or high expectation of their children.

Sexual abuse.

Family history of dieting.

Critical comment from others about eating, weight or body shape.

Pressure to be slim because of occupation (model, jockey) or recreation (ballet, gymnastics)
I checked "yes" for ALL of these. I could never live up to my mother's expectations, and experienced relentless verbal abuse from her, especially her criticism of my weight, hair, and clothes. She was always dieting and talking about weight (hers and others) although she remained slim all of her life. As a cheerleader in my teenage years and an aerobic dance instructor in my 30s, I was often in situations where I felt pressure to be slim. The year I spent as a coed on the Ole Miss campus added to that pressure. I kept comparing myself to the beauty queens my boyfriend had dated before me.
The manual also says that mental disorders in family members can contribute to someone having an eating disorder. My mother definitely exhibited substance use disorder (drinking) and I have reason to believe that she was sexually abused by her father, my grandfather, who molested me when I was a little girl.
So, what's the Mental Health First Aid Action Plan for helping someone with an eating disorder? It's tricky, to say the least. It requires that a person wanting to reach out and help someone must learn as much as possible about the disorder first, by reading books and articles, or talking with a health professional. Then they should choose a time to approach the person they are concerned about and do so in a way that is non-judgmental and compassionate. Some tips in the manual:
Initially, focus on conveying empathy and not on changing the person or their perspective… try not to focus solely on weight or food. Rather, focus on the eating behaviors that concern you. Allow the person to discuss other concerns that are not about food, weight, or exercise. Make sure you give the person plenty of time to discuss their feelings, and reassure them it's safe to be open and honest about how they feel.
I think this is great advice. Some things NOT to do (that I've experienced personally and found not to be helpful) are: (these come from me, not from the manual)

Suggest a specific diet or nutrition plan that has "worked for them." (Unless the person is ASKING for one.)
Use words or a tone of voice that is patronizing, even in an attempt to flatter the person with phrases like, "Oh but you are beautiful just the way you are." This is fine if you are close friends with the person, but not helpful in mental health first aid.
Like the other mental health first aid approaches, this one has guidelines for assessing the person for crisis including:
 The person has serious health consequences (disorientation, vomiting, fainting, chest pain or trouble breathing, blood in their bowels, urine, or vomit, or cold or clammy skin and a body temperature of less than 95 degrees Fahrenheit.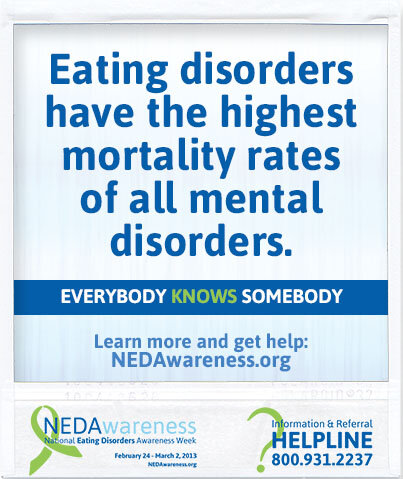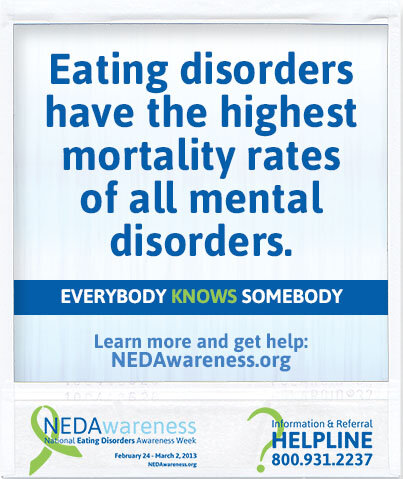 If you come across someone with these symptoms, mental health first aid is important, and you should apply similar techniques as for other crises (the
ALGEE action plan I explained in my previous post.) But there are suggestions specifically for helping someone with an eating disorder who seems to be in a crisis. There's too much information for me to share here, but I hope you will get the manual and read about this yourself.
I know this was a long post, and as always, thanks for reading. And of course I love to hear from you, either here or on the Facebook thread.
Here's a post from a few years ago that has an excerpt from my essay "Eat, Drink, Repeat":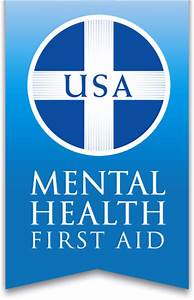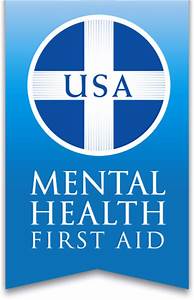 Do you know someone who suffers from schizophrenia? Bipolar disorder? Severe depression? Anxiety or panic attacks? Post Traumatic Stress Disorder? Substance use disorders? Psychosis? Suicidal behavior? Eating disorders? Have you lost someone you loved to suicide? I have personally had conversations with two people who were contemplating suicide, and with another who was cutting herself because of the pain she was suffering as a result of her mother's behavior and her parents' divorce.
Maybe you suffer from one or more of these illnesses or disorders yourself. I have struggled with several in my 67 years.
Did you know that there's an organization that exists to teach you how to identify, understand and respond to signs of mental illness and substance use disorders in your community?  MentalHealth.org is a wonderful resource, and fortunately they offer one-day training courses. In Memphis these courses are offered by the Church Health Center. In fact TOMORROW the Church Health Center is having GIVING DAY, with opportunities to contribute to the wonderful ministries they offer.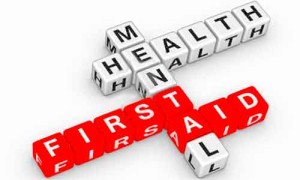 Because of my own personal struggles but also those of friends and acquaintances, I signed up to take a one-day mental health first aid training course this past Saturday at my church, St. John Orthodox Church in Memphis. I was especially interested in learning how to help someone in our church home, neighborhood, or community who is showing signs of a mental health crisis. We gained lots of specific information on dealing with each disorder or event, but we were also reminded throughout the day to always treat the person with respect and dignity, remembering that they are not the disease. It saddens me that people with mental health issues are often shunned from society, even a church community.
Near the beginning of the course, an instructor asked us to come up with a definition of mental illness. We worked in groups at our tables to do this, and the one that was most helpful to me actually came from my husband:
BEHAVIOR OR THINKING THAT'S NOT CONSISTENT WITH REALITY.
That definition can apply to so many of the types of mental illness that we learned about on Saturday.
The course doesn't make you a mental health professional. It teaches you what to do until the person can get the professional help they need. One of the best take-aways from the course for me was the ALGEE action plan, which is easy to remember:
Assess for risk of suicide or harm

Listen non-judgmentally

Give reassurance and information

Encourage appropriate professional help

Encourage self-help and other support strategies
Denise and Lauren—the trained social workers who taught the course at St. John on Saturday—were wonderful. They kept us interested and involved with hands-on activities throughout the day. We also each received an informative Mental Health First Aid manual, which I plan to read more thoroughly now that the workshop is over. The one-day schedule didn't allow for a discussion of eating disorders, which have plagued me most of my life, so I'm especially interested in reading their take on this issue.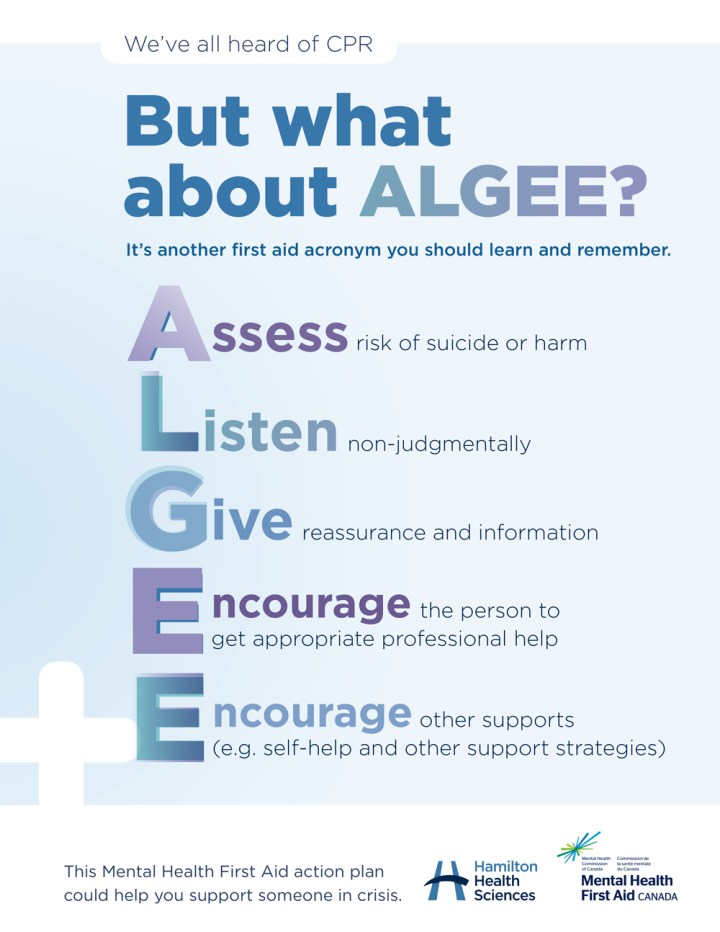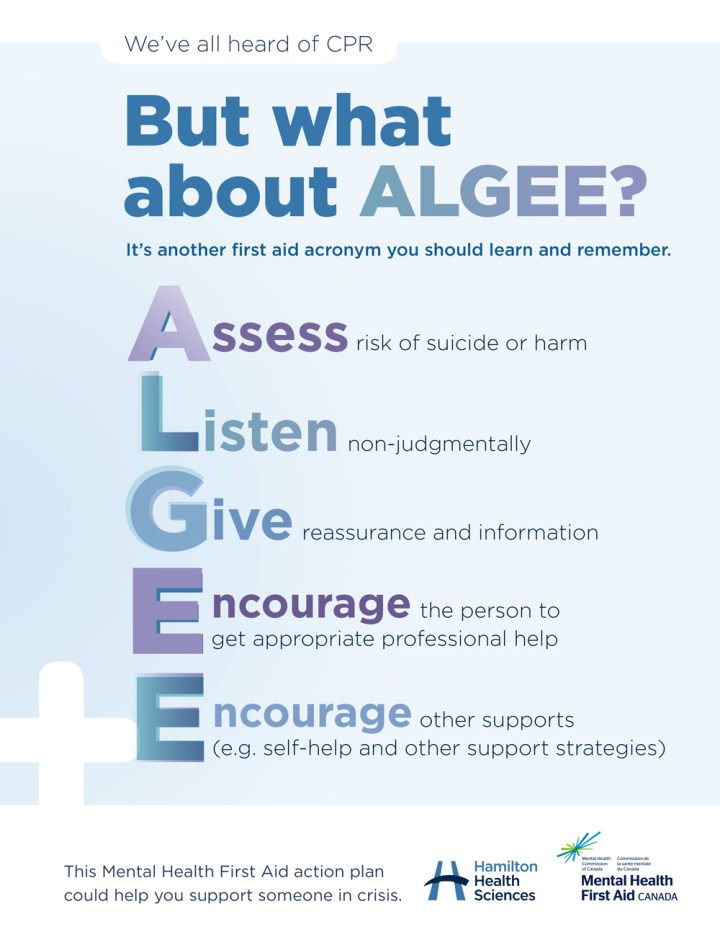 They also gave us a referral resource guide for Shelby County, with phone numbers to call for various crises we might encounter. I'm putting a copy of this list in my purse to always have with me. Rather than calling 911 for every type of situation, there are specific numbers to call for suicide prevention, sexual assault, domestic violence, rape, abuse, and incest, and a general local crisis hotline.
I hope that this post has encouraged you to consider taking a mental health first aid course. They are offered nationwide, are free and are usually completed in one day.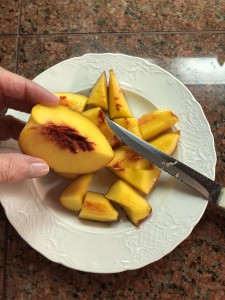 Finally! I've been looking for good peaches all summer, and a few days ago the produce guy at Miss Cordelia's—the small boutique grocery a few blocks from our house here in Harbor Town—told me that peaches aren't usually any good before August. How did I go 67 years without knowing that? And is that a new thing, or has it always been true? My fuzzy childhood memories include eating peaches all summer long, or so I thought. A favorite memory is making homemade ice cream with my grandmother in Meridian, Mississippi, in the 1950s, and putting fresh peaches into the creamy frozen custard just before it reached its perfect soft-serve state.

I've already been back to get more of these perfectly sweet, non-pithy peaches. My husband has been eating them on cereal. I had one with cinnamon toast this morning. As I was savoring its perfect texture and taste, I thought of an essay I wrote that was published in The Shoe Burnin': Stories of Southern Soul in 2013. It was a three-day "journal" of a binge. Really a reflection of my disordered eating and drinking habits. (Note: I still have disordered eating habits, although I've made some progress in that area recently. And, in case you're new to my blog, I quit drinking on September 8, 2017.)
Anyway, here's the paragraph about the peaches, from "Eat, Drink, Repeat: One Woman's Three-Day Search for Everything." (You can read the entire essay here.)
I look around the kitchen and find fresh peaches ripening in a small brown bag on the counter. I pull one out and make a small indention in its flesh with my thumb—it feels ripe. I bring the fuzzy yellow-red orb to my nose (I always smell my food before tasting it) and breathe in its sweet aroma. It's ready. Using a small, white-handled Cutco paring knife, I make one incision, then another, allowing a perfect slice to be removed from the peach. I observe its texture—free of pithiness—and its color: red tendrils, freshly pulled from the seed, contrast with the shiny yellow crescent. I put the entire slice into my mouth and savor it slowly. I give it an 8. If it were a 10, I would eat the rest of the peach naked. Instead, I pour a small amount of white sugar onto a saucer and dip the remaining slices, one at a time, into the sugar before eating them.  No longer savoring the flavor, I eat mindlessly, reaching into the bag for another peach, dipping one slice after another into the sugar, waiting for a surge of energy and wondering if it will sustain me for an afternoon of writing and working out and preparing dinner.