Last Wednesday I did a post about Joe Formichella, one of two authors I'll be hosting for a literary salon in October. Today I'll feature his wife, the author Suzanne Hudson, who will also speak at the salon. Like Joe, Suzanne has several books to offer at the salon, but I'd like to focus on her collection of short stories, All the Way to Memphis (2014 Rivers Edge Media). There are ten stories in the book, but I'll only comment on a few of them here.
The first time I read Suzanne Hudson's short story, "All the Way to Memphis," I didn't actually read it. I witnessed it performed as part of a musical and literary show performed by an amazingly talented group of writers and musicians, all contributors to the anthology, The Shoe Burnin': Stories of Southern Soul. I was at the 2013 Louisiana Book Festival in Baton Rouge, there to sign copies of this stellar collection to which I was honored to be a contributor.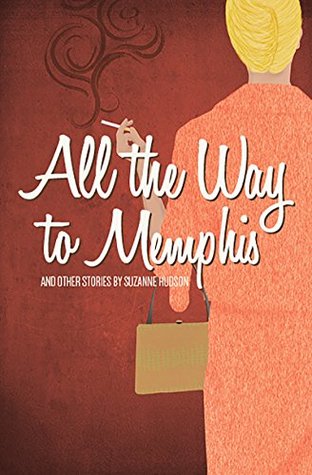 I already knew that Suzanne was a brilliant writer, having read some of her earlier work a few years ago. But this story explains a lot about why she has garnered comparisons to Flannery O'Connor and Eudora Welty. I was enthralled watching Nashville singer/songwriter/actress Lari White play "Savannah" to Suzanne's "Clista" in the show:
She pulled to the shoulder of the road and watched in the rearview mirror as the girl gathered up hr things and bounded toward the waiting vehicle, then, catching her own eyes in the reflecting oval of silvered glass, saw a shadow of the emotion and primal fear that had captured Clista in the pre-dawn hours this morning, when she shot and killed her husband of forty-something years.
As Nashville musician and writer Marshall Chapman says, "Suzanne Hudson writes about what Southerners do when faced with dire circumstances. It ain't always pretty, but sure as hell is readable."
Hudson's story, "Opposable Thumbs," is filled with as many or more captivating turns of phrase, and her characters come to life on the page as she breathes her magic into them. Like Grandemona:
Grandemona's deft white hands carved at a tomato, unwinding its skin into one languid serpentine strand.
And like Kansas and Pinky:
Kansas' kinship with Pinky grew out of penetrating black nights in the aftermath of her mother's death, when Kansas crept from the big house to Pinky's bed, nestling against the old woman's flannel gown in a curled, soothing sleep.

'You ingrown, child. Ingrown like a toenail, into me,' Pinky would laugh, 'because I tended your mama, all through her growing up, put my soul into her when she just a baby. Then her soul go into you….'
An equally colorful cast of characters peoples her story, "Yes, Ginny," which circles around the disappearance of six-year-old Ginny's stepfather:
Ginny's relatives, a collective noun of arms and legs and faces, whose conversations writhed in and around one another's like reptilian snarls in a pit of stranded snakes, offered theory after theory about where Johnny Lee Fowler had got off to….
"The Thing With Feathers" is a short (only seven pages) but powerful story—my favorite in the collection. There's nothing unique about its theme. Sadly, childhood sexual abuse is all too common in many parts of the world, including 1950s rural Alabama, where Hudson sets this story. But it's Hudson's voice—and her amazing language itself—that holds the reader almost in a trance from the first line to the end. We are this little girl, age six, and now ten, and later twelve or thirteen, and we experience her most devastating assaults on her innocence over and over again, but each time always through her eyes. Nothing about the ending of the story surprises the reader, but it's the darkly beautiful description of the journey that wows us. And in the end, "She would get him and reclaim herself, take herself by her little girl's hand, dimpled and unscarred, to the place where her soul was hidden. And then, finally, the two of them would blend into each other, into the notes of the music, notes in chromatic half-steps and notes of modulation… where the thing with feathers could sit unabashed on its perch, and reach into its sweet, sweet depths, and sing."
I hope I've teased your appetite for some seriously good Southern short stories. BUY THE BOOK to read them all!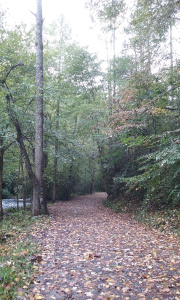 I received a message today from author Renea Winchester:

Today is release-day for my short story, "Walking in the Rain: A Short Story About a Sacred Place." I have written this story to raise money for a small business, Bare Bulb Coffee.

Bare Bulb is the heartbeat of the community and hosts author readings, craft sessions, group meetings, as well as being an overall awesome place.
Join me in supporting Bare Bulb Coffee (in Kathleen, Georgia.) Proceeds from the sale of Renea's e-story will go to keeping the lights on in this charming business. I've already purchased a copy for myself and can't wait to read it!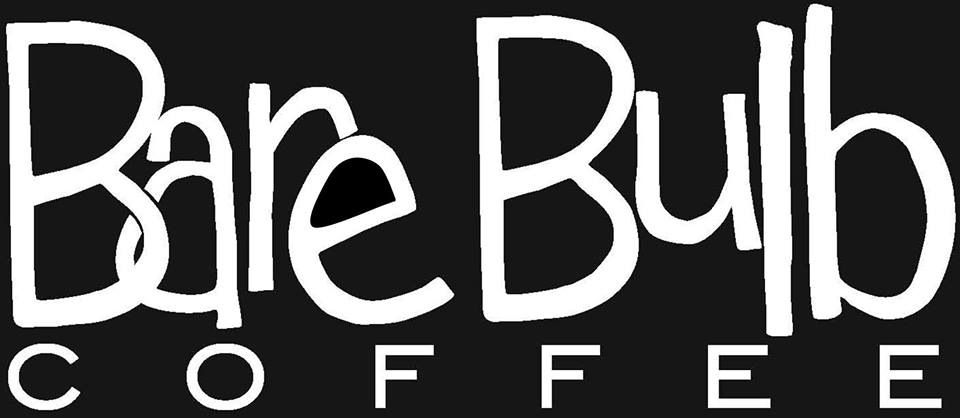 CLICK HERE to purchase "Walking in the Rain" and help keep the lights on at Bare Bulb Coffee.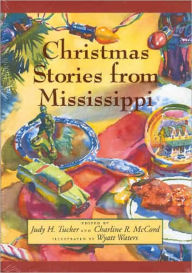 This morning I decided to treat myself to some early Christmas spirit. No, I'm not drinking a hot buttered rum or other such treat. I'm reading a wonderful book I purchased at a gift shop on the square in Oxford last week—Christmas Stories From Mississippi (University of Mississippi Press, 2001) edited by Judy H. Tucker and Charline R. McCord, and beautifully illustrated by Wyatt Waters. I plan to give the book as a gift… after I finish savoring its stories and art. This morning I read three of the stories: "A Worn Path" by Eudora Welty, an excerpt from Light in August by William Faulkner, and a delightfully humorous short story by Ellen Gilchrist, "Surviving the Holiday Season: One Woman's Crusade Against Christmas."
It's not that I need something to help me get into the Christmas spirit. My dining room table is full of Christmas gifts—over a dozen of them—ready to be wrapped and shipped off to family and friends who live out of state. One hundred custom-designed Christmas cards are sitting by my desk, the envelopes already embellished with Charlie Brown Christmas stamps, waiting to be addressed. Our airline reservations are made for our trip to Denver to spend Christmas with our grandchildren and their parents. I'm ahead of the game, which helps with the anxiety that often accompanies the season. It also helps that I'm not entertaining in our home for Christmas, so my decorations will be simple (no tree) and I'm not in charge of food. (I AM excited to have my Goddaughter who lives on the coast and her family of five spending a few days with us before Thanksgiving, so plans are underway for their visit.)
Every year about this time I hear mixed messages from friends who are either excited about the season or dreading it. I think it's easy to dread something when we let it get out of control—over spending, over eating, over scheduling. I'm actually glad to be on my 1000-calorie budget as the holidays approach. (Still holding at a loss of 10 ½ pounds so far.)
Ellen Gilchrist talks about her latest strategy to survive the season in her short story. She is focusing on listening to beautiful classical music and turning off the TV (bad) news. As she says:
Actually this is just my latest strategy in a lifelong attempt to escape the celebrations our culture has created to lighten up the winter solstice…. The best defense against the holidays is to remember what it is we are really doing: We are trying to lighten up the darkness of winter. That is why I am going to spend the next two months listening to music—to remind myself that the idea is to cheer people up.
I love this strategy. But if classical music doesn't do it for you (and it really isn't my cup of tea) find something else cheerful. For me, it might include playing Christmas music on the electronic keyboard my husband gave me for my birthday this past spring. And definitely taking time to read a good book by the fire. Still not convinced your holidays can be stress-free? Here's some more advice from Gilchrist:

The main thing I have learned is to stay flexible. I don't have to cook a turkey and make cornbread dressing. I can take everyone out to dinner or go to someone else's house. I can have a simple, elegant meal of vichyssoise and a soufflé. I can fast all day or go for a 20-mile walk or buy everyone watches that are little automobiles that can be taken off and raced across the table.
There's that sense of humor I love. If you need something to cheer you during the 53 days leading up to Christmas, get a copy of Christmas Stories from Mississippi. It also makes a great gift… I might have to buy some more!