I miss Will, MacKenzie, Charlie, Jim, Maggie, Sloan, Don and Neal! This weekend I finished binge-watching the HBO series (three seasons) "The Newsroom" on Amazon Prime Video (using Roku). This wasn't my first time at binge-watching. A couple of years ago I did two posts about this activity:
The shows I have binge-watched so far include: House of Cards, Breaking Bad, Orange is the New Black, Rectify, and recently Switched at Birth and The Newsroom.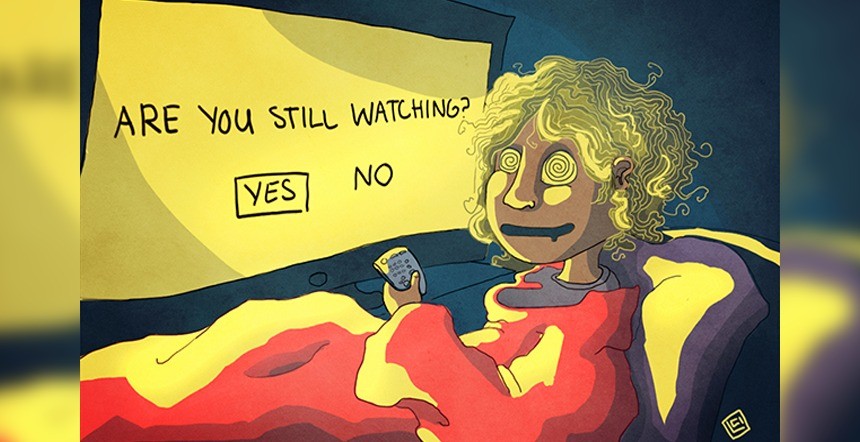 So this morning I woke up thinking about how binge-watching a TV series is like reading a novel. When you watch a TV show as it comes out—one episode each week—you can sometimes lose momentum. Sure, you look forward to the next show, but 7 days later you might have lost some of the immediacy of the plot. You probably haven't even thought about the characters since the last episode.
But when you watch three years' worth in a few days (or even a week or two) it's so much more like reading a good novel. That feeling that you can't put it down. That you have to know what happens next. (Although this article says that binge-watching just might be changing out brains!)
Yesterday afternoon when I watched the finale of the final season of "The Newsroom," I found myself sad to be saying goodbye to these characters I had come to care so much about. Will and MacKenzie got married and they're having a baby! How will that affect MacKenzie's new position as network president? Maggie and Jim are together but she's interviewing for a field producer position in DC and Jim just got promoted at ACN in Atlanta! How will their long-distance relationship work out? And Charlie (Sam Waterston) died.  For me he was the glue for the show, so maybe it helped to have him die as the series ended. But I have to admit that I cried. 
I recently also binge-watched another series on Netflix, "Switched at Birth." Not nearly as well written or acted as "The Newsroom," but the story-line was unique and I was sucked in. Again, when it ended, I found myself wondering what would happen next for Bay, Daphne, Emmett, Toby, and their families? I was fascinated by the partly deaf cast and the ASL (American Sign Language), which I realized I was learning a bit as I watched each episode. I'm excited that they plan to air 10 new episodes beginning in January 2017 (ABC Family) but now I'm wondering if I'll watch one each week, or wait until they're over and binge-watch all 10 of them?
Now I find myself wondering also what I'm going to read next. Having just finished a wonderful (nonfiction) book, Dispatches From Pluto: Lost and Found in the Mississippi Delta, by Richard Grant, I also didn't want it to end! I'm looking at three books next to my "reading chair" in my office and considering how well it will work to read all three at once: Robert Walker (a novel about a homeless man in Memphis)by Corey Mesler, A Lowcountry Heart: Reflections on a Writing Life (Pat Conroy); and A Charmed Life, the 1955 novel by Mary McCarthy, author of The Group. I've already read parts of the Conroy book, and I'm excited to see his wife, Cassandra King, who wrote the introduction, this Thursday night at the Thacker Mountain Radio Show at Off Square Books in Oxford, Mississippi. It's the two novels that I might have to read one at a time. Here goes. Have a great week, everyone!
I'm not sure what this says about the state of my mental health, but I decided to do this instead of my usual 2014 "End of Year" List—a list of my favorite TV shows. I'm sad that "Parenthood" only has four more episodes. I've seen every episode since the beginning. I only wish it had been out when I was raising kids. Anyway, here's my list.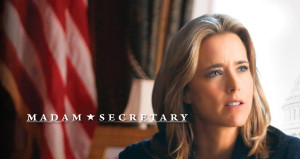 Parenthood
Nashville
The Good Wife
Law & Order SVU
Scandal
Madam Secretary
Grey's Anatomy
State of Affairs
How To Get Away With Murder
Downton Abbey
The Paradise
Halt and Catch Fire
Black Box
I guess competition shows should be in their own category:
The Voice
American Idol
So You Think You Can Dance
I binge-watched all seasons of the following four shows this past year and loved all of them. Just finished "The Newsroom" this weekend, actually, and wish it wasn't over! Of course it reminded me of one of my favorite movies of all time, "Network News." I wanted to be Holly Hunter. Wouldn't it be a kick to direct a news show? (To direct anything.)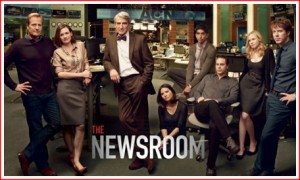 The Newsroom
Orange is the New Black
Breaking Bad
House of Cards
Looking forward to my favorite shows returning this week after the long holiday break. And wishing for something to replace "The Newsroom." Any suggestions?
My essay, "Eat, Drink, Repeat," which was published in The Shoe Burnin': Stories of Southern Soul, last November, chronicles a three-day binge. But it was a food-and-drink binge, which is what most people think about when they hear the word, "binge," right?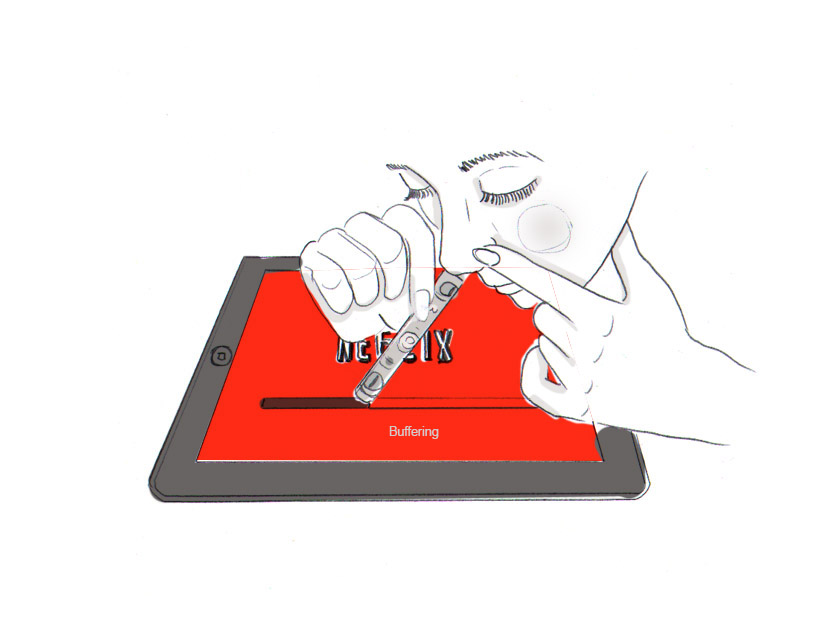 But last night there was a piece on the news about binge-watching TV shows on Netflix, and how much less pleasurable that is than watching the episodes over a period of time. After the news I Googled the topic and found this post by Melissa Dahl in New York Magazine's Science of Us blog, "Why You Shouldn't Binge-Watch 'Orange is the New Black.'" Dahl points to studies that show the added value of waiting—anticipating—the pleasure of the next show. (Check out her article to read more about her research, which included sources like The Journal of Consumer Research, and a book by psychologist Sonja Lyubormisky called The How of Happiness.)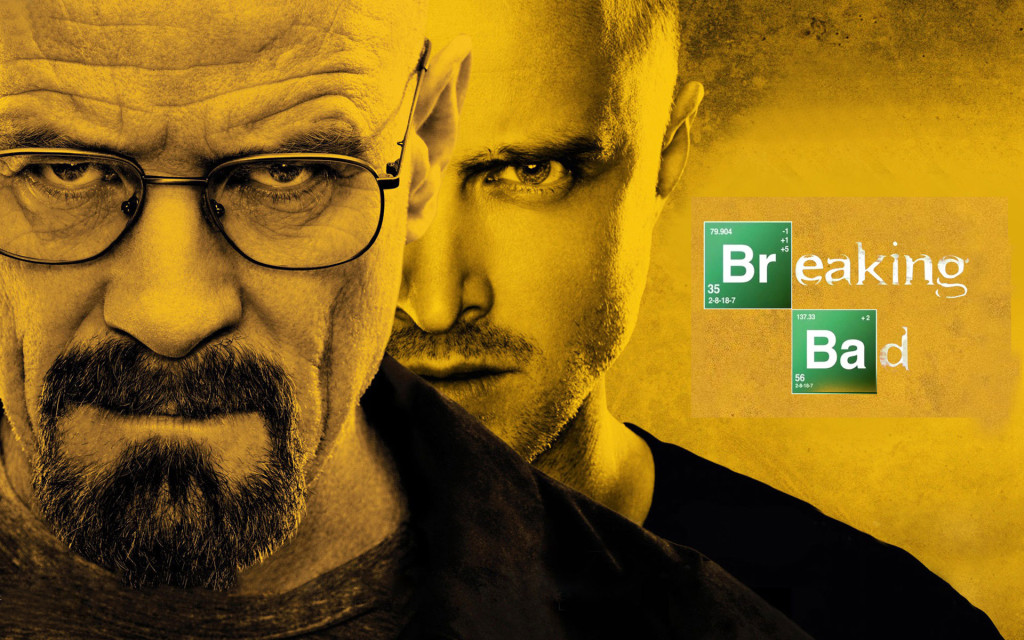 This was never an issue before I recently purchased a Samsung tablet, because I'm not going to watch old episodes of a TV series in our living room (where my husband watches sports) and I don't know how to move the Apple TV gadget to my office TV. And I don't like to sit at my desk chair and watch Netflix on my computer screen. But oh how easy and fun to watch on my new tablet while the NBA finals are on in the living room. My first TV series to watch on Netflix is "Breaking Bad." And not just because it won "Best Dramatic Series" at the 2013 Emmys. I decided to watch it because Julie Cantrell, author of two best-selling books, told me the writing is incredible. I agree. And also the acting. But watching the show is addictive! It's sooooo hard to only watch one episode, when the next one is waiting at my fingertips. And since I'm starting with Season 1, I've got a lot of catching up to do!
If you haven't seen the show—or if you watched it and loved it—you might be interested in this in-depth article by Notre Dame Doctoral candidate, Leonard DeLorenzo. A brief teaser from the article:
The complexity of "Breaking Bad" comes from the depth of its exploration of the human psyche, the moral fabric of communities, and the relationships that bind people together, for better or worse.  This multi-layered, unified drama opens up in three major, interlocking themes, which will guide our analysis: pride, responsibility, and the social nature of humanity.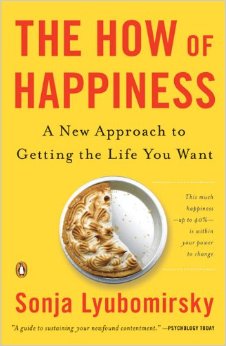 But back to the binge-watching issues. I'm limiting myself to no more than 2-3 episodes in any single day/evening. The show is so intense that I need time to recover after watching a couple of episodes. It feels good to let the plot simmer a bit before jumping into the next episode—kind of like putting down a good book at the end of an exciting chapter, which leaves me wanting more and having that to look forward to the next day. Maybe that's some of what Lyubormisky says about anticipation, that it
generates positive emotions and helps us savor future positive experiences.
Delayed gratification. That's my plan for today. I'm only going to watch two more episodes, and only after I do several hours work on novel revisions. I'll let you know on Wednesday if I was able to stick with my plan!
Do you binge-watch TV episodes? Do you enjoy watching that way? What's the longest binge-watching you've ever done (how many hours at one sitting)? I'd love to hear your experiences.