Mental Health Monday: Healthy Christmas Ideas for Your Family
Today I welcome my new friend, Norma Flora Cox, who is contributing a guest post. (Read more about Flora at the end of her article.)
"Healthy Christmas Ideas For Your Family"
For most people Christmas is a care free season and all that is in your mind is merry making. Whether you are going on a vacation or spending the holiday with family at home, healthy living should still be a concern. Despite it being a happy season you should ensure that you and your family maintain all your healthy habits. It might not seem serious or perhaps you may be giving yourself a break from your normal lifestyle to enjoy Christmas. However, what you do during those few days or week might have a negative for your health. With that in mind it is important to make your Christmas as healthy as possible.
Here are few healthy Christmas ideas for you and your family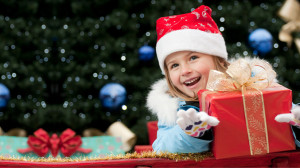 Active Christmas Holiday
• If you are planning to go on a holiday for Christmas, there are ways you can do it in a healthy way. For example going skiing in the mountains.
• Skiing is not only very fun, but it is also very physically engaging, giving your body much needed exercise. If skiing is not your thing, then there are plenty other physical and fun activities you and your family can do on the vacation.
• If you plan to travel outside your own country if you live in Europe, it is important to apply for your e111 European Health Insurance card. This will be your medical insurance when you are in another European member nation. Remember that accidents can happen anytime and so it is necessary to take precautions when on holiday.
• Instead of lazing around for the entire Christmas you and your family can organize competitive sporting activities. Christmas brings together people that haven't been together for a long time the sporting activities would be fun; they will help keep fit your family and it is also a good bonding session.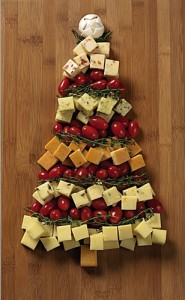 Healthy Christmas eating
• Just because it is Christmas it does not mean you are free to eat all the junk you have been refraining yourself from all year long. There are plenty of healthy foods that you and your family can enjoy.
• During your Christmas dinner you can still eat your turkey or pork. However, you should prepare it in a healthier way. For example, just by removing the skin you make your turkey healthier without altering the taste. Baking or roasting it would also be healthier compared to frying it.
• For healthy Christmas meals ensure that all the meals are accompanied by plenty of vegetables. You can make your vegetables more interesting by preparing them in a different way or cooking different vegetables that your family is not used to.
• For desert, you should try and keep it as natural as possible. A mixture of tropical fruits, would do just fine. If you're creative enough in the kitchen you can be able to transform simple fruits into an interesting desert. Avoid sweets that contain any processed sugar as they are not very healthy.
• If you do not take alcohol then you should not take during the Christmas. However, if the temptation becomes too much one glass of white wine will not do much damage.
You should make sure you enjoy your Christmas to the fullest, but do it in a healthy way.
A little more about Flora:

Flora, a passionate blogger who shares her thoughts on various topics she came across. Certified as a Masters in Finance, she frequently analyzes the financial aspects which she comes across and shares her knowledge in various blogs. Presently she is working for Ni number. 
Thanks so much for contributing this wonderful article, Flora!  I hope to have at least two more guest posts for future Mental Health Monday slots… there are only 4 Mondays left 'til Christmas, so send me your submissions SOON at sjcushman@gmail.com.