Mental Health Monday: Insomnia Redux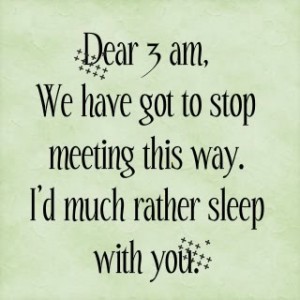 Almost nine years ago I wrote a post (for my old blog) about anxiety, insomnia, and related matters. I titled it "Once You Know Where True Is." I re-read that post this morning, having been awake since 3:30 a.m. I can usually trace the source of my (infrequent) insomnia to anxiety, and I think that was the case again last night/this morning.
I spent some time on the internet researching possible causes. I worked out on the elliptical machine. I read. I watched Law & Order reruns. I watched the house turn from dark to light (a happening that I'm rarely awake for). And now I'm exhausted and a bit nauseated and it's almost 8 a.m. and time for me to get started on my day. So instead of writing more for this post, I'll just encourage you to click on the link for the post from 2007 if you want to read more. Please come back Wednesday… I'll try to be awake!