Writing on Wednesday: Tea Kettles and Clothespins
Every stage of the writer's work—well, maybe I should only speak of my own here—can be crazy-making. Having read dozens of books on writing by writers, and dozens more anecdotes about writers and how they work, the only commonality I find is that most do not live "normal" lives like other good people. Don't get me wrong. It's not that I believe other people don't work hard, or don't keep long hours. I'm married to a scientist, so I've lived with his work ethic for almost 43 years. But it's the writer's MO that fascinates me.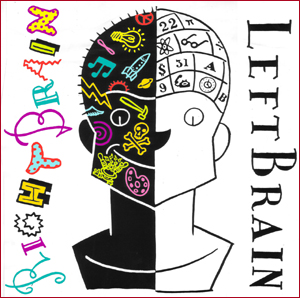 At present I'm juggling several projects: (1) Working with an editor on revisions of my essay for an upcoming anthology; (2) Doing research for a new novel; (3) Working on the first draft of a new novel; (4) Querying agents for my first novel; and (5) Organizing a writing conference which starts on May 2. The first and third projects are the hardest for me. They require a lot of "letting go" so that my right brain can be free to make a big mess during the intuitive, creative process required for writing and revising. Some writers would disagree with me on the creative aspect of the revisions process, seeing it as more of the "craft" than the "art" of writing. But it still requires that same freedom and willingness to be messy. The second, fourth and fifth projects on the list are easier, and in some ways more "fun" for me, because my left brain tends to be a bit stronger than my right. This is probably unusual for a writer, but my analytical, logical side just loves to organize things. Writing a synopsis or an outline for a book is much easier and more fun for me than actually laying down the prose.
And so I enjoy mixing it up a bit. A well-meaning writer friend has strongly encouraged me to back away from social media, conferences, and speaking engagements and just focus on writing. I've tried to explain that I'm just not wired that way. I need the rush that organizing and socializing offer. The satisfaction of discussing my writing with other writers and readers. And I feel almost compelled to organize workshops and conferences—to give something back to the writing community that has been the very air that I breathe for many years.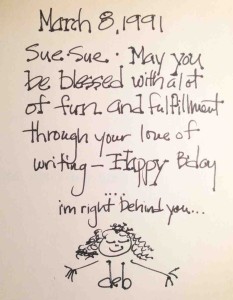 So this morning, as I pondered what to share, I found myself returning to a book given to me by a friend twenty-two years ago. On my 40th birthday. I was writing and editing several professional newsletters at the time, and publishing a few freelance articles in magazines, but with three children at home, I hadn't begun to write "seriously." I love what she wrote on the inside cover of the book. She didn't say, "May you publish best-selling novels and become rich and famous." She said, "May you be blessed with a lot of fun and fulfillment through your love of writing."
My love of writing.
Do I really love writing? Sometimes, although the process is excruciatingly hard. As other writers have said, I love to have written. Anyway, here's a wonderful excerpt from that book, given to me in 1991. The book is The Writing Life by Annie Dillard. It was first published in 1989. Enjoy her story:

It should surprise no one that the life of the writer—such as it is—is colorless to the point of sensory deprivation. Many writers do little else but sit in small rooms recalling the real world…. Inside the small room, the writer is deeply preoccupied with things hitherto undreamed of. He finds himself inventing wholly new techniques in the service of his art.

Once, for instance, I had an office in the halls of a university English department, which was of course deserted nights and weekends. There I began writing a terrifically abstract book of literary aesthetic theory. The kindly secretaries gave me a key to the faculty lounge so I could boil water for coffee at odd hours. The faculty lounge was around the corner and out of my earshot; it had a sink, a single stove burner, and a teakettle. The first night I used this arrangement I forgot all about the water I was boiling and scorched the kettle….. The secretaries said they would give me another change.

It was a whistling kettle, but the secretaries did not want it to whistle, so they jammed the circular, perforated lid of an old percolator in its mouth. This aluminum lid became a hot item in the teeth of all that steam, so someone had devised a method of removing it with a springy wooden clothespin….

After I burned the kettle, I had to discover a method to remind myself that I had water boiling on the stove in the faculty lounge, so I struck the clothespin on my finger. It was, as it happened, a strong clothespin, and I had to move it every twenty seconds. This action, and the pain, kept me in the real world until the water actually boiled…. So this is how I wrote those nights, wrote a book about high holy art: moving a clothespin up and down my increasingly reddened little finger. Why people want to be writers I will never know, unless it is that their lives lack a material footing.