Happy Halloween!
I'm excited to announce that one of the stories in my linked short story collection, FRIENDS OF THE LIBRARY, was published TODAY in Deep South Magazine:
Meridian: Gypsies, Orphans, and Ghosts
This story was inspired by my visit to my mother's hometown, Meridian, Mississippi, this past July, to speak at the Mississippi Writer's Guild's annual conference. I didn't actually speak to a Friends of the Library group while in Meridian, but I did go on the downtown ghost tour, and I did visit my grandparents' graves. But hey, this is fiction, so it's fine to make stuff up, right?
I hope you enjoy the story. Fingers crossed that one of the two presses currently reading the collection will publish it!
Thanks, also, to Deep South for mentioning my panels at the upcoming Louisiana Book Festival recently! I'll be on a panel for my novel CHERRY BOMB at 9 a.m., and for SOUTHERN WRITERS ON WRITING at 2:15 p.m.
I haven't written a blog post since October 3. This is actually the longest I've gone without blogging since my car wreck back in 2013. I'd love to say it's because I'm engrossed in drafting a best-selling novel or even an essay or short story, but I'm actually not writing. At all. In today's publishing culture, writers have to multi-task—marketing is a big part of the picture, and I actually enjoy that part. And although I've called myself a full-time writer since about 2006 (and since that time I've published four books and over a dozen essays in four anthologies and numerous journals and magazines) I'm still a wife, a mother, a grandmother, a Godmother, a neighbor, and a friend. So what have I been doing while I'm not writing? Here's a glimpse into this writer's non-writing life.
Book Tour and Writing Workshops
Since May I've had 14 appearances at 8 bookstores, 2 book festivals, 2 writers conferences, and 2 special events, all for Southern Writers on Writing, the anthology I edited that was published in May by University Press of Mississippi. I love this part of the job—especially connecting with readers and getting to hang out with other writers. On October 27 I'll be leading a one-day writing workshop at Novel books here in Memphis. 19 people have registered, and I'm in the process of critiquing the manuscripts they've turned in and preparing two craft talks I'll be giving during the workshop. I've posted photos of many of these events here on my blog, and lots of photos on Facebook from this past weekend at the 30th Annual Southern Festival of Books in Nashville. Our panel for Southern Writers on Writing included Lee Smith, Niles Reddick, and River Jordan. The auditorium at the Nashville Public Library was packed out with over 120 in the audience. A big surprise was seeing Rebecca Wells (Divine Secrets of the Ya-Ya Sisterhood) sitting on the front row asking questions of our panel. And even bigger was her invitation to me to have dinner with her the next day. After the final panel of the day—Our Prince of Scribes: Writers Remember Pat Conroy—Rebecca and I walked down the street from the festival to a new bakery and enjoyed fresh salads and a conversation that I will cherish forever. The Ya-Ya Sisterhood had a huge impact on my life, and it was a gift to have this time with Rebecca. What an incredible woman whom I now count as a friend.
Family & Friends: Visits and Celebrations
In July our daughter Beth visited from Denver with her husband and daughters—our wonderful granddaughters Gabby and Izzy. Then we hosted my best friend from Little Rock—Daphne—and her fiancé Bobby for an engagement party in August. My husband turned 70 on October 6, and his sister, brother-in-law, brother, and sister-in-law came from Atlanta to celebrate with us for a few days. Our oldest son Jonathan is arriving tonight from New Orleans for a couple of days. On Friday our middle son Jason and his wife and daughters—our other wonderful granddaughters Grace and Anna—will be here for a few days. I am so blessed to be able to host and celebrate with friends and family while taking a break from writing!
Taking Time for Self Care: Physical, Mental, and Spiritual Health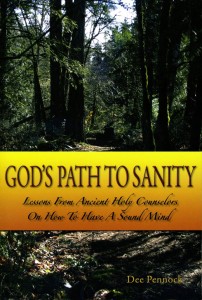 At age 67, I'm learning the importance of self care. Just over a year after my last drink (September 7, 2017) I'm still finding my way to healthy eating habits and trying to move forward in healing from a lifetime eating disorder. Part of the healing involves taking time for exercise every day. I work out on the elliptical machine here in my office, usually a couple of times a day for 15-20 minutes at a time. I go to a massage therapist for deep tissue and myofascial release work every other week, and I'm doing a round of physical therapy right now, which includes about 20-30 minutes of exercises at home in addition to the PT sessions, which are a half-hour drive from my house. Doctor appointments at my age take up some time, as well, with an internist, urologist, cardiologist, orthopedic surgeon, gastroenterologist, dentist, and optometrist on my team. Self care for me also involves spiritual work. In addition to participating in services at St. John Orthodox Church here in Memphis—where I've been a member since 1988—I do spiritual reading and am involved in a small discussion group using the book God's Path to Sanity: Lessons From Ancient Holy Counselors On How to Have a Sound Mind, by Dee Pennock. I'm also reading Becoming a Healing Presence by Albert S. Rossi, in preparation for our annual women's retreat at St. John on November 2-3.
Reading
All writers are avid readers—not only to improve our craft, but to refill our tanks after emptying them on the page with our work. My recent reads include:
Our Prince of Scribes, edited by Nicole Seitz and Jonathan Haupt
Love and Ruin by Paula McLain (I didn't do a review but I loved this book!)
And my current (secular) read is Becoming Mrs. Lewis by Patti Callahan Henry. I read in many genres—in both fiction and nonfiction—due to my interests as well as to fuel my own writing. And after meeting some new authors at the Southern Festival of Books, I ended up with a few more for my "to read" stack.
Querying Publishers
I've got two more books being read by publishers right now, so my fingers are crossed that I'll get some good news and a publishing contract soon for one or both of these:
Friends of the Library is a collection of linked short stories (being read by one university press and one independent press)
Pilgrim Interrupted—personal essay collection (being read by one university press)
If none of these presses offer me a contract, I'll go back to the query process, looking either for an agent or an independent publisher.
Writing Another Book . . . .
Meanwhile, my "next book" is always in the back of my mind—especially while driving down the highway on book tours. I've got several ideas for a novel, but I haven't fallen in love with any of them yet. Writing a novel is like a marriage—it's a long-term commitment—so it needs to start with a romance, for me to be willing to dive in. Most of my ideas involve either a famous artist, a work of art, or something related to Alzheimer's. I seem to return to these familiar themes because, like they say, it feels natural to write what you know.
Thanks for reading. I'll try not to stay away so long next time!

On October 27 I'm leading a one-day writing workshop at Novel bookstore in Memphis. So far fifteen people have registered, and I've begun critiquing the manuscripts that have been turned in. Before I began leading conferences and workshops, I  participated in about ten workshops over a decade, as well as being part of two writing groups that use the "workshop" model. I've come to really appreciate how much the process can help us become better writers. We can learn from reading and critiquing other people's works as much as having our own work discussed. So far the writing samples that have been submitted include adult fiction, YA (Young Adult) fiction, memoir, and essays. Before diving into the critique process, I decided to create some guidelines, which I will share with the workshop participants. I have gleaned these from past experience at workshops, and also from other writers and online sources. I hope you will find them helpful as you look at your own work or participate in writers groups or workshops. Here they are:
Things to look for in reading/critiquing manuscripts:
Effectiveness of story/plot. Can you summarize the plot in one to two sentences? What is the central idea?
Prose style and voice.  Does the author have a distinct style and/or a voice that the reader can embrace? What's the difference between style and voice?
*Voice is your own. It's a developed way of writing that sets you apart from other writers (hopefully). It's your personality coming through on the page, by your language use and word choice. When you read a Dave Barry column, you know it's his. Why? He's developed a distinct writing voice.
*Style is much broader than voice. Some writers have a writing style that's very ornate—long, complex and beautiful sentences, packed with metaphors and imagery (think Frank McCourt and John Irving). Others have a more straightforward style—sparse prose, simple sentences, etc.
Characters—can you clearly identify the protagonist and antagonist? (Keeping in mind the antagonist doesn't have to be a character, but can even be fate, the environment, etc.) Do we CARE about them? (Whether we like/love or dislike/hate them.) Are they believable? Are they interesting? (watch our for stereotypes and clichés) What does your character WANT?
Balance of scenes (including dialogue)—i.e. SHOWING—with narrative—i.e. TELLING.

Is there conflict? (Keep it mind it might not be resolved in an excerpt from a book, but it should be resolved in a complete manuscript like a short story or an essay.)
Pacing—too slow or too fast? How to change it?
Dialogue—is it realistic? If dialect is used, is it done well/sparingly or overdone and possibly even offensive?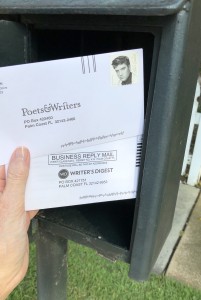 *I borrowed these definitions of voice and style from "The Difference Between Voice and Style in Writing" by Brian A. Klems. This was a Writer's Digest article. I highly recommend that anyone serious about writing subscribe to two magazines: Poets & Writers and Writers Digest.
When contributing during the oral critique session:
Don't comment about spelling and grammar errors. This is not the time for line editing.
Be positive and encouraging, but not dishonest and gushy.
Don't give your opinions on the subject matter or the writer's opinions. This is not a time to discuss/debate issues of politics, religion, race, gender, etc., but to help each other become better WRITERS, no matter the subject or genre.
In addition to leading three hours of manuscript critique sessions during the workshop, I will also be giving two talks:
"Writing Scenes to Move the Narrative Forward" (This will include hands-on participation by students and a short writing exercise.)
"How I Got 4 Book Deals in One Year Without an Agent" (This will be a talk about all things publishing: querying presses, working with editors, etc.)
The workshop is from 9-5 on Saturday, October 27, and includes coffee/pastries, lunch together at Libro (the wonderful cafe inside the bookstore), and happy hour from 4-5 p.m. (Lunch isn't included in the $75 registration fee.)
The deadline to register for the workshop is October 13, but if you want to submit a manuscript to be critiqued, the deadline to send in your writing sample is October 6 – this Saturday. (Not everyone who is coming to the workshop is submitting a manuscript.) You can REGISTER FOR THE WORKSHOP HERE.