For those of you who know me, you know that I like to have several balls in the air at once. I get bored—or even depressed—if I don't have an active creative project in the works at all times. Which is why I am in various stages of pre-production for TWO MORE BOOKS to be published this year. That will mean I will have published 6 books in 3 years. With 6 different publishers. In 4 different genres: 1 memoir, 1 novel, 3 anthologies, and 1 collection of linked short stories. Here's the status of those next two books.
FRIENDS OF THE LIBRARY will be published in August by Koehler Books. Just TODAY I finished proofing the galleys (the text of the book). Please follow this link and VOTE FOR YOUR FAVORITE COVER design!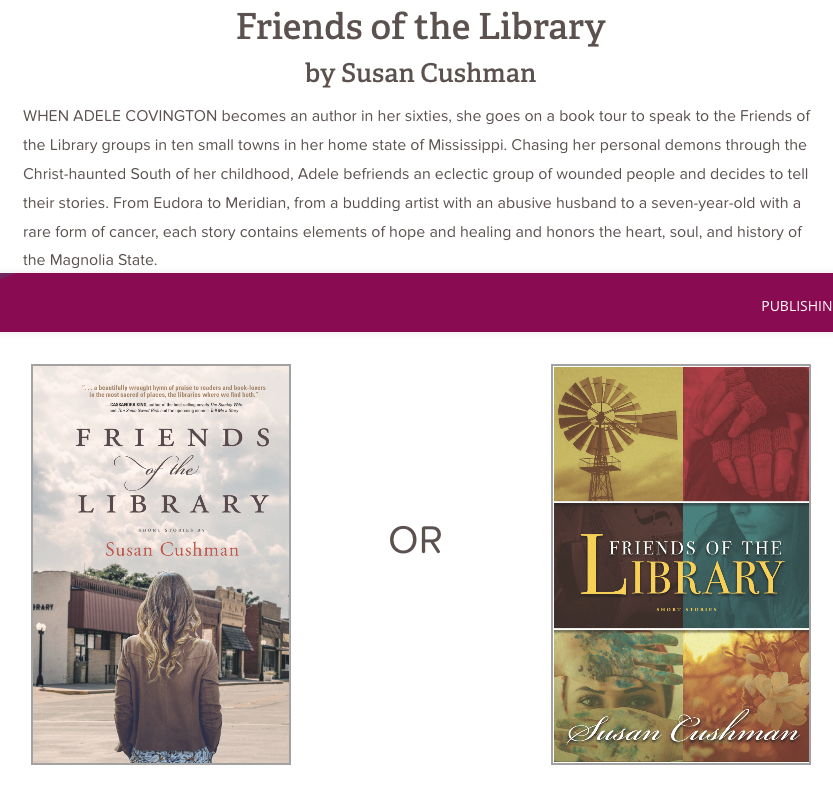 THE PULPWOOD QUEENS CELEBRATE 20 YEARS! is the third anthology I've edited. My experience working with 20 authors as editor for A Second Blooming: Becoming the Women We Are Meant to Be (Mercer University Press, 2017) and then with 26 authors for Southern Writers on Writing (University Press of Mississippi, 2018) should have prepared me for this new project. And in many ways, of course, it did. But here's the thing. This time I'm working with over 70 contributors. Yes. 48 authors and over 20 folks who are either members of Pulpwood Queens book clubs, friends and family of Kathy L. Murphy, the Pulpwood Queens founder and director, or folks who work closely with her—think journalists, webmasters, interns, magazine editors, librarians, etc. We're aiming at December for publication, so stay tuned for updates!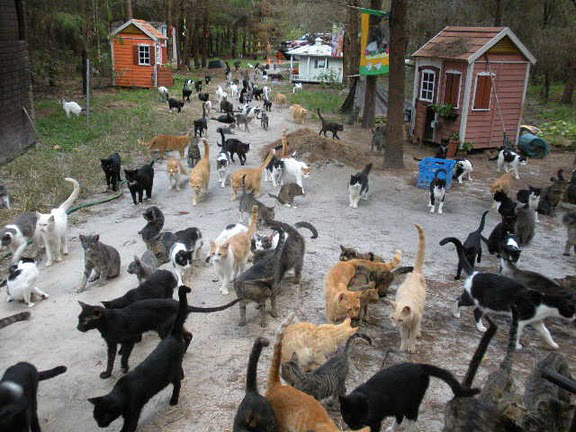 Today I'm celebrating National Library Week by sharing advance praise from eleven authors for my short story collection, FRIENDS OF THE LIBRARY, coming in August from Koehler Books. I finished drafting the collection about this time last year and did a post about it to celebrate this national day to recognize the importance of libraries. I hope these blurbs will wet your appetite for the book, and at the same time remind you to give some love to your local libraries, join a Friends of the Library group, or start one! I am so grateful to these amazing, busy, successful authors who took time out from working on their own books to read and blurb this book! This year's theme for National Library Week is "Libraries make Strong Communities." That's exactly what this book is about. Can't wait to share it with you!

Friends of the Library is the book I have long hoped that someone would write—a beautifully wrought hymn of praise to readers and book-lovers in the most sacred of places, the libraries where we find both. Rich in character, keen insight and local color, this heartwarming collection celebrates the surprising power of story to bring us together.—Cassandra King, author of the best-selling novels The Sunday Wife and The Same Sweet Girls and the upcoming memoir Tell Me a Stor
Susan Cushman's new book Friends of the Library ties the geography of community to the geography of the human heart and adds destiny's arrow, leading to a renewed romance, a published manuscript, hearts and diseases healed, and a home for the homeless. I loved the sense of community reflected in the stories, the deep love for literature, and the compassion of the characters as they championed all that was good in the world down to the tiniest crumb of kindness. When I finished the book I immediately joined Friends of the Library in my own city.—River Jordan, Clearstory Radio host and author of Praying for Strangers and Confessions of a Christian Mystic (coming in April 2019) 
A love letter to big lives found in small southern towns, Friends of the Library reminds us of the affecting, empowering ways libraries serve as safe havens for the stories and storytellers in our communities. Susan Cushman deftly braids together a tapestry of connected lives on the cusp of discovery and change. . . . May all who enter these pages leave as friends.—Jonathan Haupt, executive director of the Pat Conroy Literary Center and coeditor with Nicole Seitz of Our Prince of Scribes: Writers Remember Pat Conroy
Susan Cushman's latest book is clever and pioneering. She creates a collection of fiction stories that unmask real-world problems through an author's visit to Friends of the Library meetings, and then becomes a pivotal force in helping the characters resolve crises—cancer, homelessness, domestic violence, and much more. Another work by Susan Cushman I couldn't put down.—Niles Reddick, Pulitzer Prize, PEN-Faulkner, and Pushcart Prize nominee
Readers already know Susan Cushman as a talented novelist and nonfiction author.  This time she uses short stories to take us on a fictional tour of Mississippi, giving us a delightful peek inside the "Friends" library groups of ten real cities and towns.  Anyone who knows the South and its quirky residents will love this entertaining and insightful collection of stories.—John Floyd, Edgar Award nominee, three-time Derringer Award winner, and 2018 Edward D. Hoch Memorial Golden Derringer Award winner, a lifetime achievement award. 
Susan Cushman has crafted a set of delightful short stories that will make everyone want to be an author visiting Friends of the Library groups like her main character Adele Covington, who finds herself involved in difficult problems in the lives of those coming to hear her talks. Adoption, domestic violence, homelessness, and other hard issues are addressed and resolved as Adele comes to care for those she meets along the way. I hope that as Susan continues to publish, she adds to these stories, creating an ongoing series. Ellen Morris Prewitt—editor of Writing Our Way Home: A Group Journey Out of Homelessness.
Susan Cushman takes us on an emotional journey, down Mississippi's back roads and up its express lanes, to libraries and the readers who love them, who revel in the camaraderie found in books. This book is a love letter to librarians, readers, and the characters who speak to them. Cushman's fiction is the catalyst that draws from them their individual, unique, and poignant stories.—Suzanne Hudson, author of All the Way to Memphis (short stories)
Friends of the Library depicts a delightful author as she introduces her novel at library events and then adds more to the equation by illustrating how, when it comes to authors and readers, the gift of the relationship is mutually beneficial.—Claire Fullerton, author of Mourning Dove, Dancing to an Irish Reel and A Portal in Time
Friends of the Library is a love letter to southern readers and writers that also manages to tackle serious social issues. In a world of Twitter and twaddle, Susan Cushman gives us a timely reminder of the simple pleasures of your local library. Find this book and check it out!—Jim Dees, author of The Statue and the Fury, and host of the Thacker Mountain Radio Show
Susan Cushman gives readers the grand tour of Mississippi, introducing us to recognizable characters and covering every topic from alcoholism to faith, domestic violence to Southern cooking. This book could only have been written by someone who loves our great state and who longs to celebrate both the writers and readers who call it home.—Julie Cantrell, New York Times and USA Today bestselling author of Into the Free
Who says happy endings no longer exist? Susan Cushman's Friends of the Library doesn't shy away from the ugliness of the world and the missteps we often take on our journeys through it, but redemption is always within reach. These stories provide hope in what can often seem like a hopeless world. Adele Covington, who stands at the center of each story, is an angel, and the people in the small towns of Mississippi won't soon forget her, nor will those who read this book.—Lee Martin, author of The Mutual UFO Network
One week from tomorrow—on April 13, 2019—I'll be teaching a fiction writing workshop from 10:30-11:45 a.m. as part of the 2019 Southern Literary Festival.We'll be inside the Rosa Deal School of Arts.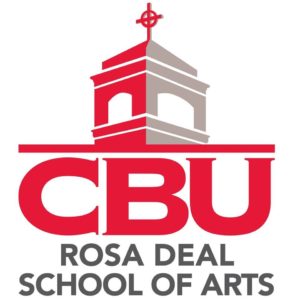 Founded in 1937 (yes!) by representatives from ten southern colleges, the festival rotates around the south, and thankfully for Memphis and the surrounding area, it has landed here this year.
Please spread the word and JOIN US for lots of panels Thursday through Saturday, and for Chris Offut's keynote on Friday night from 7-9 p.m.
My workshop is for fiction writers (or wanna be writers) of all levels, although I will be covering some fairly basic stuff. It will include a sneak peak at one of the stories in my upcoming short story collection, FRIENDS OF THE LIBRARY (coming from Koehler Books in August) and an opportunity to do some "flash fiction" writing.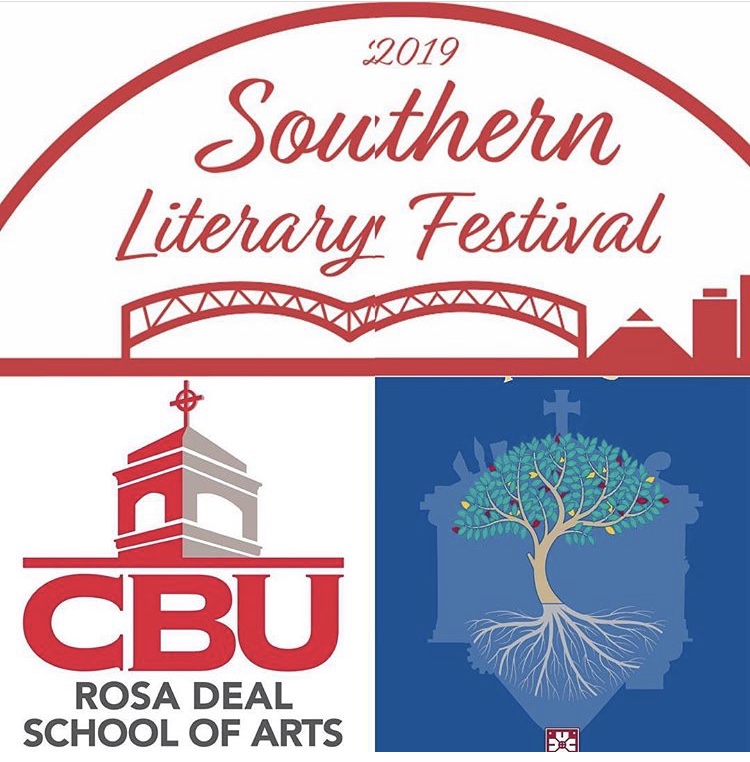 Hope to see lots of folks from the midsouth and beyond at this wonderful festival, hosted by Christian Brothers University. REGISTER HERE.