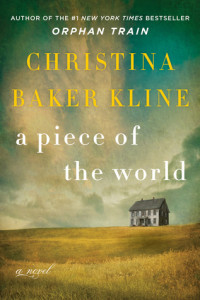 I love books about art and artists—obviously—since my novel Cherry Bomb features a graffiti writer, an abstract expressionist artist (or several) and weeping icons. I'm always entertained and inspired by stories about famous (or even not-so-famous) works of art. Some of my favorites include:
Girl With a Pearl Earring and The Virgin Blue by Tracy Chevalier
The Goldfinch by Donna Tartt
The Forest Lover, Girl in Hyacinth Blue, Clara and Mr. Tiffany, and The Passion of Artemisia by Susan Vreeland
Strapless: John Singer Sargent and the Fall of Madame X by Deborah Davis
The Muralist by B. A. Shapiro
The Madonnas of Leningrad by Debra Dean
The Raphael Affair by Iain Pears
The Hare With Amber Eyes by Edmund De Waal
The Lost Painting by Jonathan Harr
Last week I read Christina Baker Kline's (author of Orphan Train) A Piece of the World. It was wonderful. Rich prose with beautifully descriptive settings and characters. It's an "imagined fictional memoir" (according to Erik Larson) of the woman in the famous Andrew Wyeth painting, Christina's World.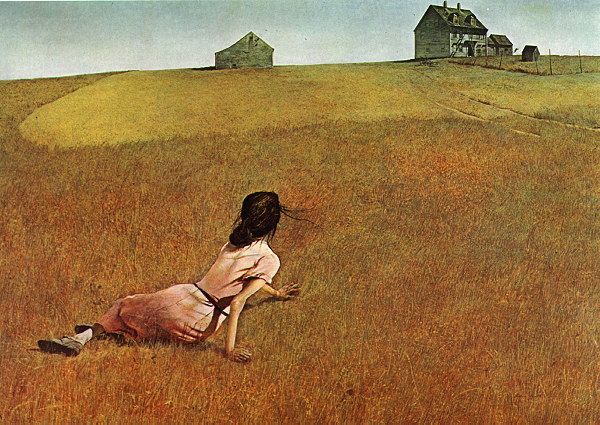 There are so many things to love about this book. Kline's descriptions of life in the small coastal town of Cushing, Maine, carries the reader into the world of Christina Olson, who ends up being Wyeth's hostess in the summer months for several years, serving as his muse and also the subject of Christina's World. I couldn't help but love Christina, as the book takes us back to her heartbreaking childhood and then moves back and forth between the nineteen-teens and the 1940s.
It's fascinating to me that Kline's connection to the painting began in her own childhood, growing up in Bangor, Maine, where her father gave her a woodcut by a local artist inspired by Wyeth's painting when she was eight years old. She made up stories about the girl in the painting throughout her childhood, and years later realized she was meant to write a book about it.
This is exactly the kind of experience I keep hoping to have—I'm looking for a subject for another novel, and I'm hoping to find either a piece of art or an artist that inspires a story. I know I've mentioned that I started one a couple of years ago about Jackson Pollack's last painting, "Red, Black, and Silver," but I haven't been able to love it enough to continue. When I visited Paris for the first time in May of 2016, I hoped that the time I spent in art galleries might lead to a discovery, but nothing grabbed my attention long enough to inspire a book.
Meanwhile I keep reading. My current read is Joshilyn Jackson's latest novel The Almost Sisters. The protagonist is a comic book artist. I think I'm drawn to contemporary art and edgy stuff more than to the classics, although I also love anything about icons. I'd love to hear any suggestions for a painting or artist to write about… just leave me a comment here or on Facebook, or email me at sjcushman@gmail.com. Thanks!