For previous posts on the contributors, see these:
Next up?
Natasha Trethewey
Natasha Trethewey served two terms as the 19th Poet Laureate of the United States (2012-2014), and yet it is an excerpt from her memoir, Memorial Drive, that I asked her permission to print in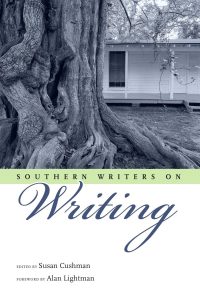 this collection. (More on that later.) She is the author of five collections of poetry, including Native Guard (2006)—for which she was awarded the 2007 Pulitzer Prize—and most recently, Monument: Poems New and Selected (2018), a book of nonfiction, Beyond Katrina: A Meditation on the Mississippi Gulf Coast (2010), and a memoir, Memorial Drive (2020), an instant New York Times Bestseller. A native of Gulfport, Mississippi, Natasha is currently a Board of Trustees Professor of English at Northwestern University. Whenever I have the opportunity to support a fellow Mississippi author, I go for it! I'm also thankful to Natasha for giving permission for me to publish an excerpt form her memoir, Beyond Katrina, for my anthology Southern Writers on Writing (2018).
Mystics and Messengers
Closing out the first section of All Night, All Day, the section on "Mystics and Messengers," is  this quote from Memorial Drive, from the epitaph at the beginning of the section:
There are common themes, archetypal themes, in families. This is the providence of the medium: the dead want resolution, the medium assures us, of forgiveness, or peace. They want to know they are OK and they want us to take care of ourselves, to find our own peace.
"Clairvoyance"
Natasha's chapter from Memorial Drive, titled "Clairvoyance," is the final entry in this first section of the book, which also included essays by five other authors, as noted above. Click on the links to their names to read about each of them! And now, here's a short excerpt:
Just weeks before her death, my mother visited a psychic for a reading. This is a detail I've never been able to let go. . . it is one of the few clues I have about the contour of her last days. To enter that world, I have to ask myself the same questions: How was she going about her day-to-day life? What had she been thinking?

I tell myself that I might find an answer through a kind of experiential research, that making my own visit to a psychic may reveal something useful in my attempt to reconstruct the events of May 1985. I want to know what she experienced in that hour with a medium . . . was she a skeptic, as I am? An agnostic willing to be convinced with evidence?
(The chapter continues after she leaves the psychic.)
When we leave I have only two options: to believe he was a fraud, or to believe that, after all these years, my mother would not emerge to communicate with me: that she'd have nothing to say.
And yet? Did she "emerge" and communicate with Natasha? There are two ways you can learn the answer:
Buy Natasha's wonderful book, Memorial Drive, and read the chapter, "Clairvoyance"—well, read the whole book! Or buy a copy of All Night, All Day, where the chapter appears!