Neighborhood Christian Center
Memphis native Dr. JoeAnn Ballard's life was changed by her parents, who fostered many children in Memphis. She paid it forward by fostering 75 children! And while doing that, she started the Neighborhood Christian Center, a non-profit organization in 1978.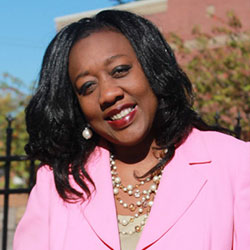 Ephie Johnson succeeded her mother, Dr. JoeAnn Ballard, as President and CEO in 2008. Read the history of the organization here. (On a fun, personal note, my mother's name was Effie Johnson!) The Center—located at 785 Jackson Avenue—received national recognition when it was recently featured on the Today Show.
St. Nicholas Day Toy Drive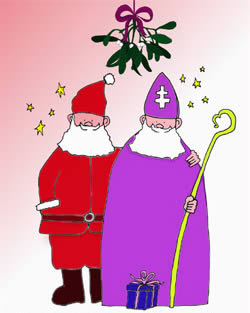 My parish, St. John Orthodox Church, is located less than two miles from the Center. We chose them for our annual St. Nicholas Day toy drive this year. Usually we bring the toys to the church on St. Nicholas Day (December 6) or the evening before, for Vespers and the presentation of our teen group's annual play, "St. Nicholas and the Secret Gifts." Due to Covid, we weren't able to have the St. Nicholas play in person this year, but we are collecting toys. If you'd like to participate, please bring new, unwrapped toys to St. John no later than December 20.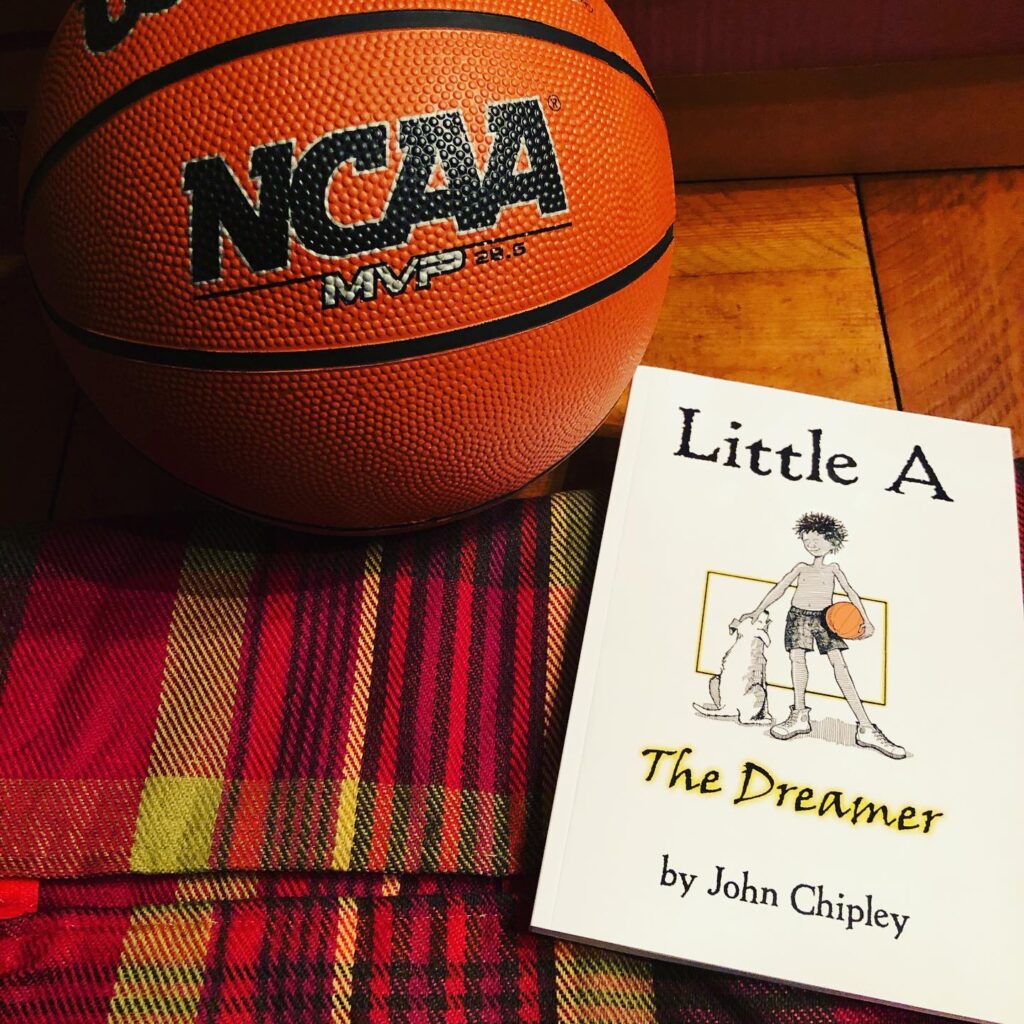 Little A
One of the members of the creative writing group I lead at Kirby Pines Senior Living Center is Memphis author John Chipley. John taught in the Memphis inner city schools for fifteen years. Seeing a need for books his middle grade students could relate to, he started the Little A series. I love these books, so I decided to buy several to donate to the NCC toy drive, pairing each one with a basketball.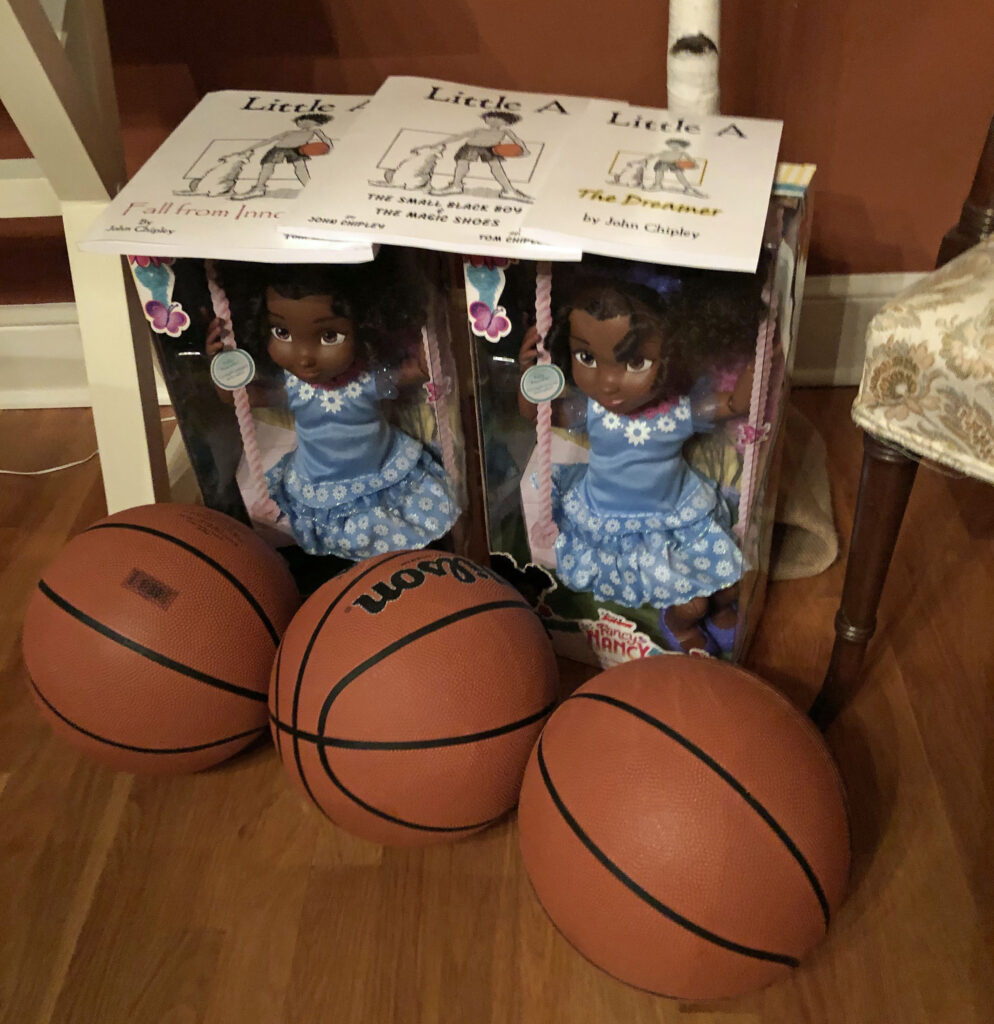 Fancy Nancy's Best Friend Bree
Having four mixed-race granddaughters, I'm keenly aware of the need for them to have books and toys that don't exclusively feature white characters. I was so excited to find these beautiful African American Fancy Nancy dolls. This is Fancy Nancy's Best Friend Bree James.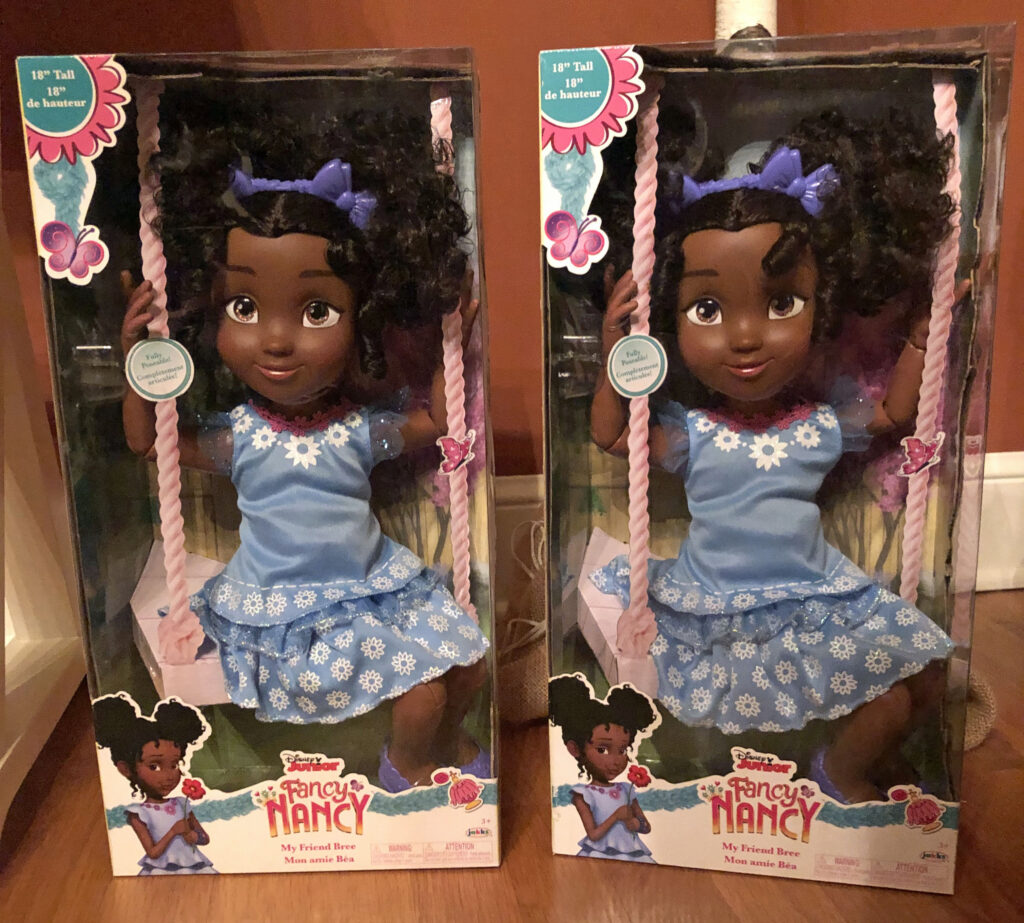 I like that Bree loves to hike outdoors and study insects, so she's not overly girly, although she does like fashion. And Bree has a Black doll herself—Chiffon. I found two Bree dolls to include with our donation to the NCC toy drive, so I hope two little Memphis girls love them as much as I do! (I've resisted taking them out of the package to play with them, but it's been hard!)
Favorite Christmas Toys from My Childhood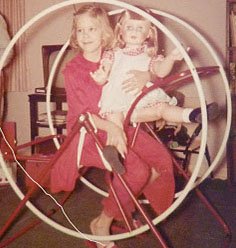 Back in 1959 (yes!) when I was eight years old, I got a Chatty Cathy doll. Since my father's nickname for me was "Motor Mouth," she was a perfect companion for me! My brother Mike got this whirly toy that was pretty amazing. You would sit in it and cross your legs under the seat, rock bath and forth to get up speed, and then spin around and around (yes upside down!) real fast. Of course my brother got bored with it after a while and took it off its frame and rode it down the hill on our street and crashed into a tree. Mike always lived on the edge.
How to Donate Toys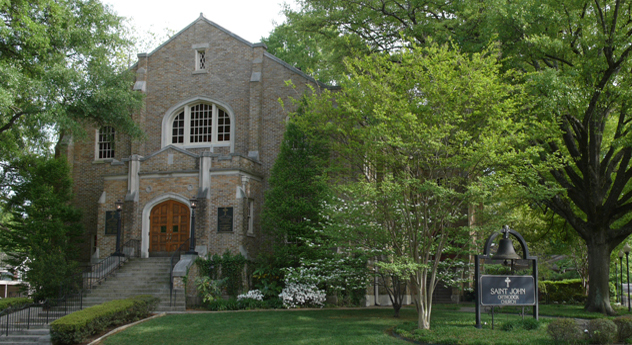 If you'd like to donate new, unwrapped toys to our toy drive, please drop them off at St. John Orthodox Church, 1663 Tutwiler Avenue, Memphis, TN 38107 by December 20. The office is closed on Mondays, but is usually open from 9-4 on Tuesday through Friday. You can call first to be sure someone is there to receive the toys: 901-274-4119. Of course there are lots of other churches and organizations doing toy drives, so please find one and make a contribution wherever you live! Happy Holidays!