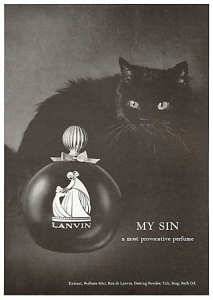 My mother's favorite cologne was My Sin by Lanvin. When she was born in 1928, My Sin had only been available for four years. As far as I can remember, this was her only fragrance. I was thinking about it yesterday, as I commemorated the second anniversary of her death. I always loved the way she smelled. When I was young I wore Youth Dew by Estee Lauder. It came out in 1953, when I was only two years old. I remember wearing it in high school and college, but in my young married years (starting in 1970) I somehow lost interested in fragrances. My husband, who wore British Sterling and English Leather like everyone else in the 1960s and 70s, also lost his taste for colognes early. I'm not sure why we both did this. But recently I've wondered if I might want to try something again. The commercials are enticing—like Gabrielle, by Chanel. "Before creating the House of Chanel, Coco was Gabrielle. A rebel at heart…passionate and free." When I was younger I considered myself a rebel. Sometimes I still do. So, I was sorry we didn't have much free time on our walking tour of Cologne, to sample the local fragrances.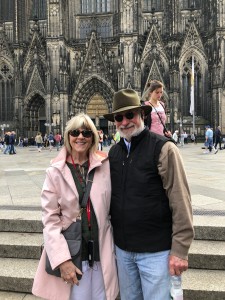 Yes, Day 3 of our Viking River Cruise included a walking tour of the city of Cologne, Germany, in the morning and "bar hopping" to three brew houses in the evening—quite a contrast in cultures in this beautiful city. From across the Rhine, where our boat was docked, we could see the twin spires of Kölner Dom, the Catholic Cathedral Church of Saint Peter, the largest Gothic cathedral in northern Europe. Another UNESCO World Heritage Site, it was begun in 1248 and was finally "completed" in 1880, but as our tour guide pointed out, it's always under construction, renovation, or repair.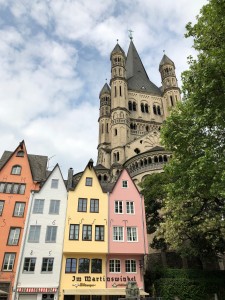 The architecture all around the Old City was a mix of Gothic and Roman. Storybook images surrounded us at every turn.
And of course I always love the street art—like these two sidewalk pieces.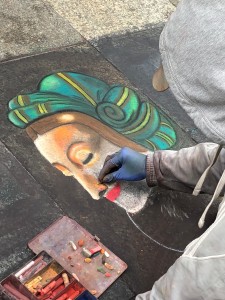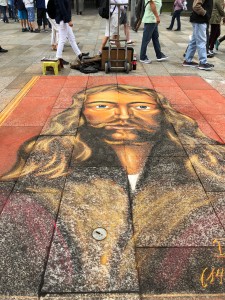 In the evening we walked along the cobblestone streets and stopped at three Kolsch brew houses. Kolsch is a light, crisp beer, brewed only in Cologne. Brauhaus servers, known as kobe, bring the Kolsche from the barrel to the table in small 7-ounce glasses, so that the beer stays cold while you're drinking it. I've never been a beer drinker (even when I was a drinker) so this part of the outing was lost on me, but I enjoyed the traditional dinner at Brauhaus zur Malzmuhle, one of the most popular brauhaus restaurants in Cologne since 1858. Our young guide and his charming fiancé made the evening even more fun, as did the views of the cathedral from across the river.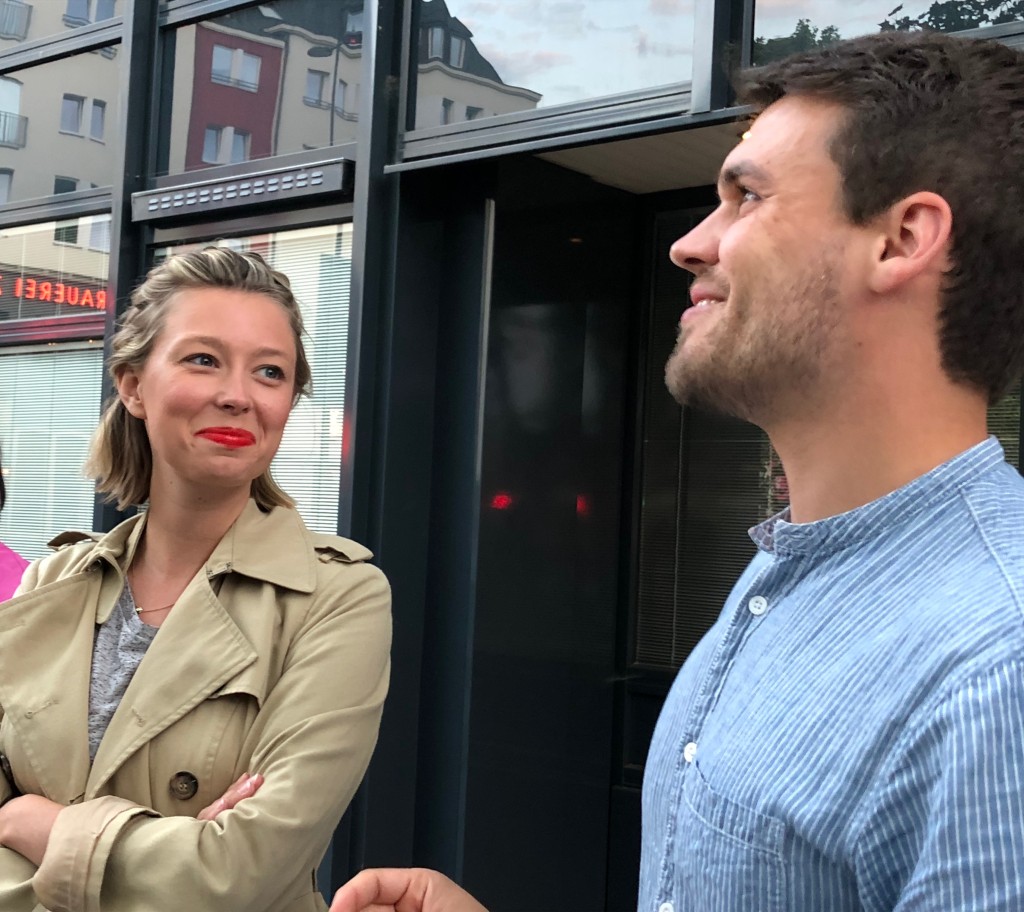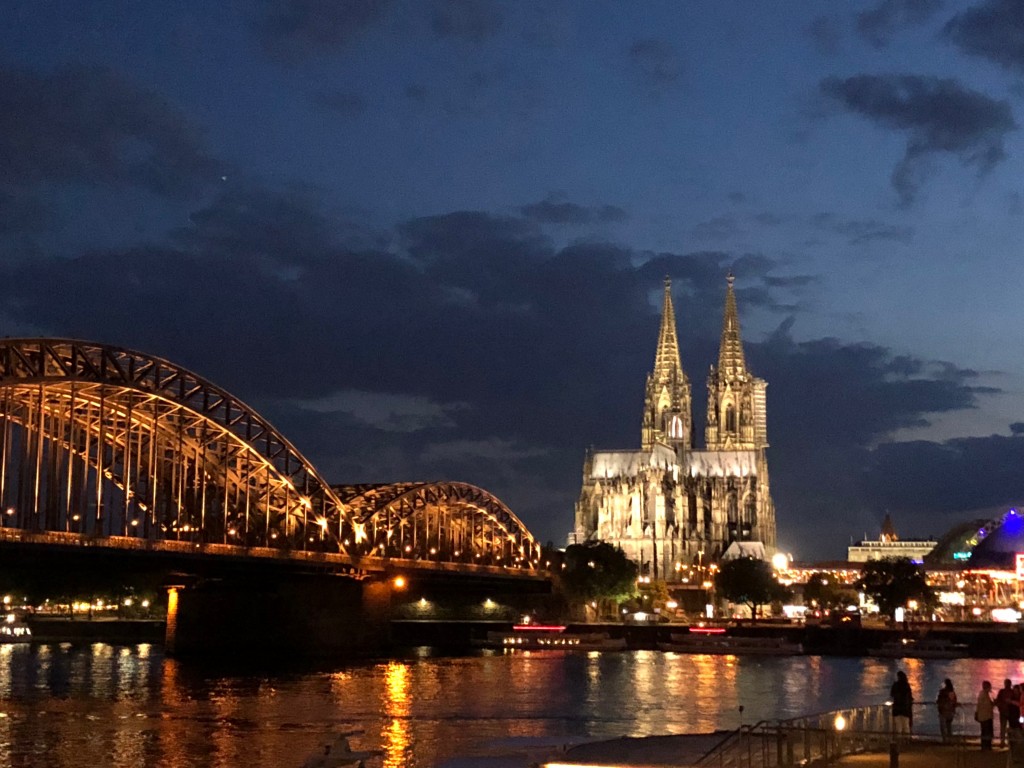 Back on the boat at the end of the day music and trivia games were going on in the lounge. One night my husband and I won the music trivia game, and every night there was music, dancing, and games of some sort. Going through the locks was also an adventure, and one night we even went up on the upstairs deck to experience the adventure up close. Even on our state room balcony, we could reach out and touch the (slimy) walls of the locks as our boat ascended to the next level in the river.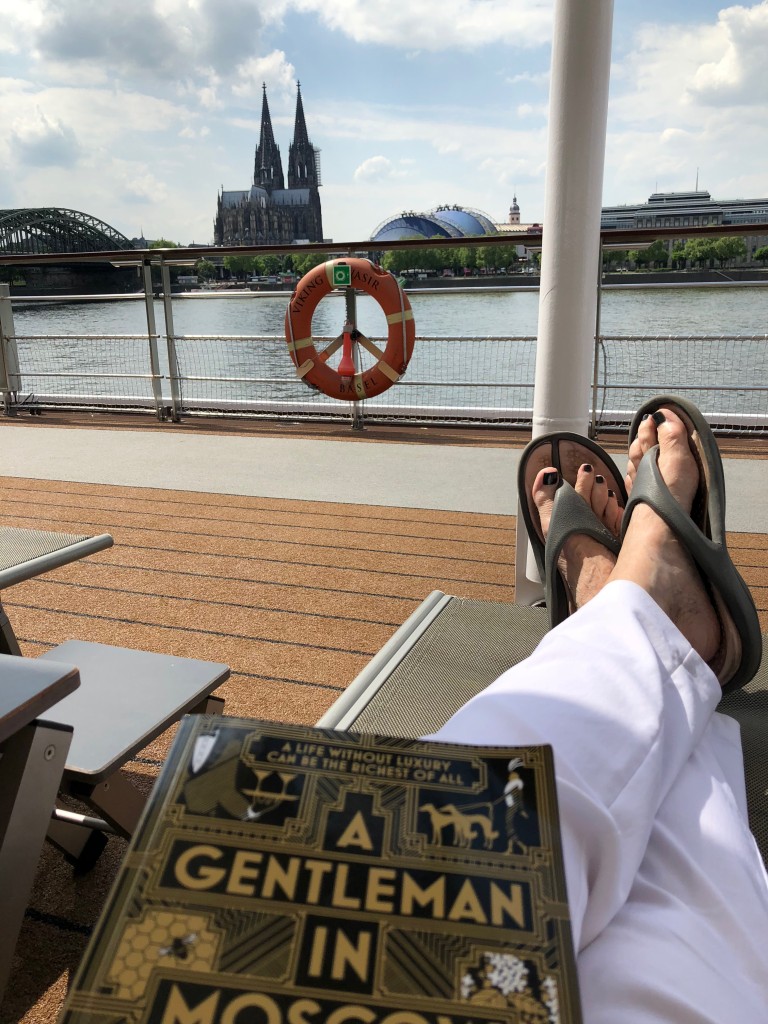 We always slept well, looking forward to opening the curtains to see where we had landed during the night and what adventures awaited us the next day.