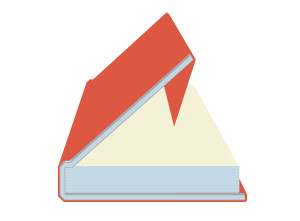 I hope everyone had a wonderful Christmas! I've shared lots of pictures on Facebook, so I'm not going to bomb my blog with our family Christmas images, but we are having a wonderful time in Denver with two of our three "kids" and their families, including our four granddaughters (which is why I didn't do a blog post on Friday). We'll head back to Memphis tomorrow where I'll continue work on all four books in their various stages of editing, production, and marketing.

I'm excited to share this wonderful blurb written by my publisher, Joe Lee, for the front inside cover of my novel Cherry Bomb. It appeared on the Dogwood Press blog, Friday, December 23, 2016. Check out the other authors featured there, including my friend John Floyd who is a wizard with short stories. His latest book is Dreamland.
Thanks for this wonderful blurb, Joe! (This will be a hardback book with a dust jacket cover. We're working on cover art now, so stay tuned!)
In the same way that a good bookseller can get you excited about reading a book (as our Mississippi booksellers do so well), good dust jacket copy does the same thing — how often have you read the flap cover and said, "Gosh, I've GOT to get this!" With that in mind, here's the dust jacket copy for Susan Cushman's debut novel, Cherry Bomb, which I can't wait for us to roll out next October:

            By the tender age of sixteen, Mary Catherine Henry has lived through enough horror to last a lifetime. Sexual abuse at the hands of her cult-leading father, abandonment by her drug-addicted mother (who nicknamed her Mare), and several spirit-crushing years with a dysfunctional foster family convince her that life on the streets will be easier, somehow, than what she's always known.

What keeps Mare going is the budding artist inside her, and the sleepy Southern town of Macon, Georgia, doesn't know what hit them when colorful graffiti "bombs" begin appearing on abandoned buildings—Mare even dares to decorate a Catholic church with a highly provocative message. The young runaway signs her work CHERRY BOMB, attracts the attention of the local media, and is soon caught—but not by police.

 A photographer for Rolling Stone learns of Mare while on assignment, finds her, and befriends her. So does a reporter for The Macon News and, eventually, the priest of the parish whose walls Mare defaced so angrily. Their efforts help earn her a scholarship at prestigious Savannah College of Art & Design, where she studies under legendary Abstract Expressionist painter Elaine de Kooning. It's a wonderful mentoring relationship … until Mare and Elaine discover they have much more in common than a love of art. And that bond, which forces both women to deal with pain and anger from their repressed pasts, threatens to tear them apart.

With a mix of remarkably visual characters and an intricate, compelling plot rich with intriguing religious imagery, Mississippi author Susan Cushman has penned a powerful debut novel that will stay with you long after you've turned the final page. You'll never forget Mare and Elaine … and you'll never look at religious icons—and street graffiti—the same way.

 

Wow! Doesn't that make you want to read the book? And you can support Susan before then by picking up a copy of Tangles and Plaques (A Mother and Daughter Face Alzheimer's), which will be released in several weeks by eLectio Publishing.