End of Year Book List
2016 has been an industrial year for me, as I finished querying presses and signed 4 book deals. And now here at the end of the year, those 4 books are in various stages of organization, editing, pre-publication, and marketing. As a writer, I feed my creative spirit on the works of other authors. Often I read more than one book at a time, usually a novel and a nonfiction book. I rarely read short stories (although there's one excellent collection in this list) or mysteries, but I love poetry, memoir, literary novels, books about spirituality and art, books about courageous and interesting women, and some "self-help" books.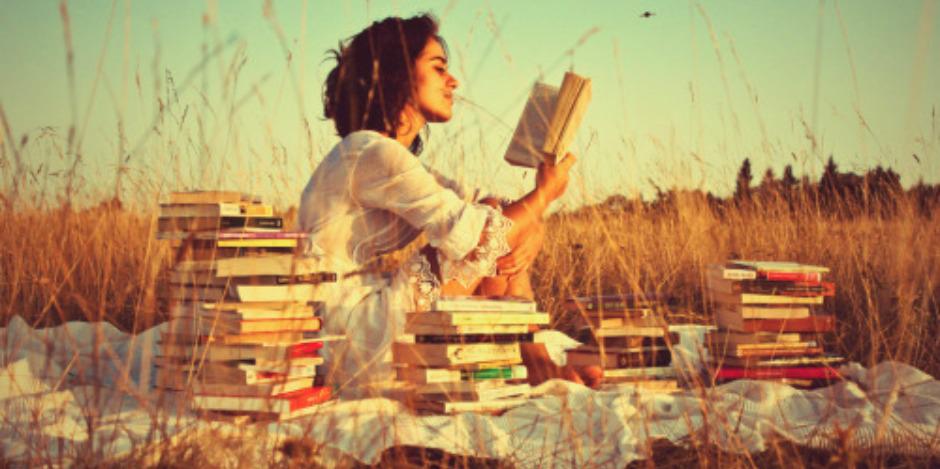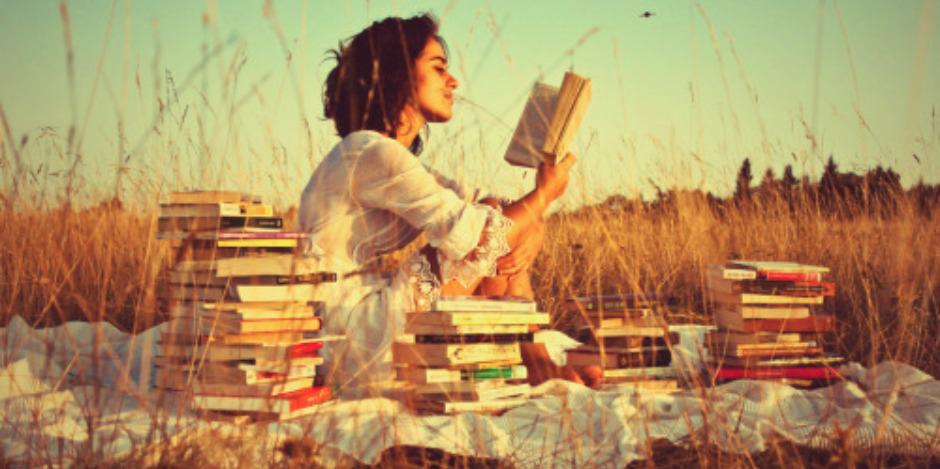 I read 38 books in 2016. Fifteen are by authors I know personally. I would love to meet the other 22 one day, although a couple of them are no longer living. Here they are in alphabetical order. If you click on the links, you can read my blog posts on any of them you are interested in.

A Charmed Life by Mary McCarthy
A Lowcountry Heart by Pat Conroy
A Summons to Memphis by Peter Taylor
All the Way to Memphis by Suzanne Hudson
Almost Famous Women by Megan Mayhew Bergman
American Happiness (poetry) by Jacqueline Allen Trimble
Circling the Sun by Paula McLain
Delta Rainbow: The Irrepressible Betty Bobo Pearson by Sally Palmer Thomason
Dimestore: A Writer's Life by Lee Smith
Dispatches From Pluto by Richard Grant
Drifting Too Far From the Shore by Niles Reddick
Forever Chic: Frenchwomen's Secrets for Timeless Beauty, Style, and Substance by Tish Jett
Gift From the Sea by Anne Morrow Lindbergh
God For Us: Rediscovering the Meaning of  Lent and Easter Edited by Greg Pennoyer and Gregory Wolfe
Guests on Earth by Lee Smith
How Does That Make You Feel? True Confessions From Both Sides of the Therapy Couch edited by Sherry Amatenstein
Inside the Dementia Epidemic: A Daughter's Memoir by Martha Stettinius
Journeying Through Grief by Kenneth C. Hauck
Lines Were Drawn: Remembering Court-Ordered Integration at a Mississippi High School edited by Teena F. Horn, Alan Huffman, and John Griffin Jones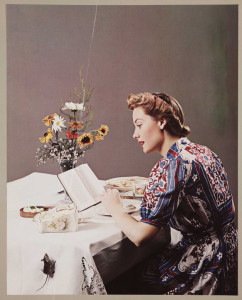 Lisette's List by Susan Vreeland
Little Wanderer (poetry) by Jennifer Horne
My Southern Journey by Rick Bragg
Not a Place on Any Map by Alexis Paige
Pray and Color by Sybil McBeth
Robert Walker, a novel by Corey Mesler
Still Life: A Memoir of Living Fully With Depression by Gillian Marchenko
The Confessions of X by Suzanne M. Wolfe (winner 2017 Christianity Today Book of the Year Award for Fiction)
The Courage to Grow Old by Barbara Cawthorne Crafton
The Feathered Bone by Julie Cantrell
The Gift of Years by Joan Chittister
The Headmaster's Darlings by Katherine Clark
The Invention of Wings by Sue Monk Kidd
The Muralist by B. A. Shapiro
The Sanctum by Pamela Cable
Waffle House Rules by Joe Formichella
West With the Night by Beryl Markham
Why We Write About Ourselves edited by Mereditih Maran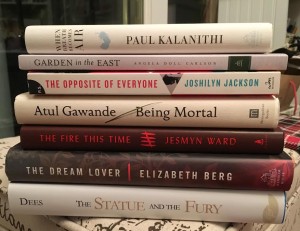 What's in the queue for 2017? (also in alphabetical order) Watch for reviews on my blog next year!
*Being Mortal by Atul Gawande
Garden in the East by Angela Carlson
The Dream Lover by Elizabeth Berg
The Fire This Time: A New Generation Speaks about Race edited by Jesmyn Ward
The Opposite of Everyone by Joshilyn Jackson
The Statue and the Fury by Jim Dees
*When Breath Becomes Air by Paul Kalanithi
*On Barnes & Noble's list of the Top 100 bestselling books of 2016
Happy reading, everyone! I'd love to hear what your favorite books from 2016 were!