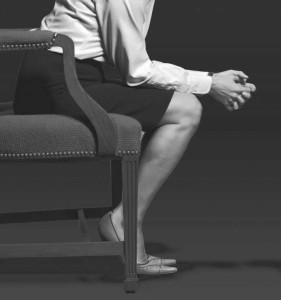 Our parish has had the same pastor for several decades. He knows his people inside and out. He can finish our sentences. But next spring he is retiring. Enter the New Guy.
Our new associate pastor arrived last month. He will be learning the ropes, so to speak, for a few months until he takes the reins as pastor next spring. In order to make the changing of the guard as smooth a transition as possible, our pastor has encouraged us to get to know the New Guy and even begin having him hear our confessions. That way it won't be such a sudden shift all at once. And so I made an appointment and went to have a get-to-know-you talk on Wednesday.
Father Phillip is only 33 years old. The age of my youngest child. But he's been a pastor for ten years at a small church in Louisiana, and he graduated from seminary before that. He is also the director of one of our diocese's summer church camps, so many of our kids and teenagers already knew him when he arrived in Memphis. He has a warm smile and humble but natural countenance that invites confidence. I prepared for our meeting by making a list.
What an emotional journey I took as I wrote down the dates and notes about the main events in my life since 1968, the year I started dating my husband-to-be. I was seventeen. Married at 19 and hosting a group of seekers in our apartment in Jackson, Mississippi. That group would eventually become St. Peter Orthodox Church, after a seventeen year journey full of strangeness but also light. Our move to Memphis in 1988. The journey we shared with our three children as converts to Orthodoxy. The storied stages I outlined in my list, noting them as "church lady," "dark years," "nun phase," "iconographer," and eventually "writer."
My list also contained cryptic subtitles: childhood sexual abuse, overbearing alcoholic mother, eating disorders, addictions. Having written numerous essays and a full-length memoir (which I don't plan to publish) about these issues, it would be easy to go overboard with this information. How much could the New Guy bear to hear in our first meeting? Would I keep to the script or just test the waters and see how he responds? Would I tell him about my ongoing struggles with things like fasting, foreign-sounding music, and obedience?
What a blessing to find him up to the task— nonplussed by my sullied past and eager to help me move forward. To draw closer to God. I think I'll even be ready for him to hear my confession soon. I know he will be ready to hear it.