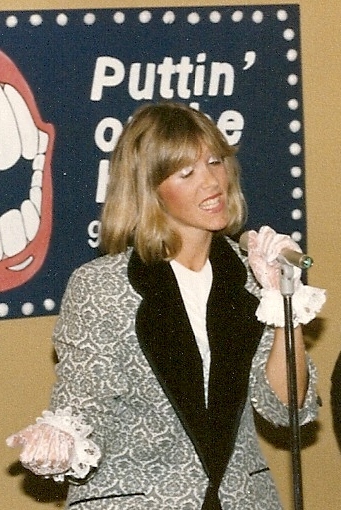 I love parties. I especially love to plan and host parties. Back in the '70s and '80s we were into costume parties with lots of fun musical activities. Remember "Putting On the Hits"? (It pre-dated karaoke.)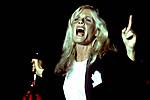 Tonight we're having about two dozen of our wonderful neighbors over—no costumes or entertainment, just food, drink and visiting. Anyway this post will be short—I've got some food prep to do!
Here's the menu: (If you want recipes, try Goggling these. I'm adjusting some recipes I found online.)
Shrimp/Mango/Avocado Mini Salads
I'll serve these in small plastic cups with tiny forks in each one, ready to pick up
and eat.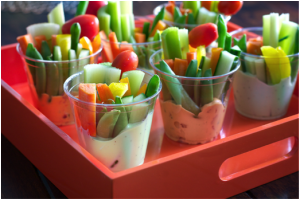 Veggie and Dip Cups
Cucumbers, green beans, carrots, yellow and orange bell peppers, celery and grape tomatoes, also served in small plastic cups. First you put some Ranch dressing in the bottom of each cup.
Mashed Potato Bar
Homemade mashed potatoes will be served in a chafing dish  with grated cheese, bacon pieces and sour cream to serve on the side. More individual cups and spoons will go with these.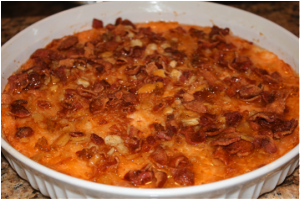 Captain Rodney's Cheese Bake
If you've never had this you've got to try it. You can Google the recipe. It's amazing.
Meatball Sliders
I was going to make these myself, but then I found them at Curbside Casseroles, so I ordered some and picked them up yesterday. Will save me lots of time.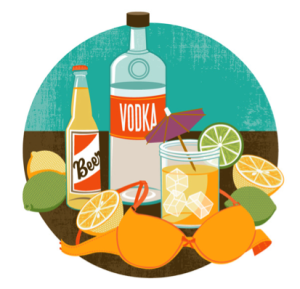 Summer Ale
Saw this recipe online and had to try it. It's a mixture of beer, vodka and limeade. I'll serve it in clear beverage servers with spouts. (There will also be wine and soft drinks.) Have a great weekend, everyone!