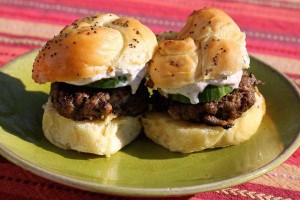 Fall is in the air. Last week my husband and I enjoyed three sunsets on the newly renovated rooftop of the River Inn Hotel, which overlooks the Mississippi River just a few blocks from our house here in Harbor Town (Memphis). Cool breezes and crisper night air triggered a craving for heavier foods. Last night we tried the lamb sliders AND the burger sliders. Both were delicious.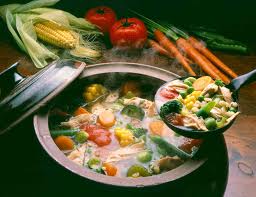 This morning I got up and started a pot of homemade soup. I only make soup in the fall and winter. And this is my mother's "recipe," which is loaded with browned ground beef, chicken, rice, veggies, diced or stewed tomatoes, and chicken broth. It will be ready for us tonight, when we return home from what will hopefully be our final day of car shopping.
So, what gives a dish the designation, "comfort food"? According to Southern Living (and they should know, right?):
Comfort foods are staples for anyone wanting a hearty meal and a little taste of home.
Their top 5 (of 100 they listed, along with recipes) comfort foods are: double crust chicken pot pie, chunky beef chili, classic chicken and dumplings, fried green tomatoes, and mom's pecan pie. My favorite five would be: mashed potatoes, chicken casserole (many varieties), McDonald's sausage and biscuit, cinnamon rolls, and Mom's homemade soup with ground beef.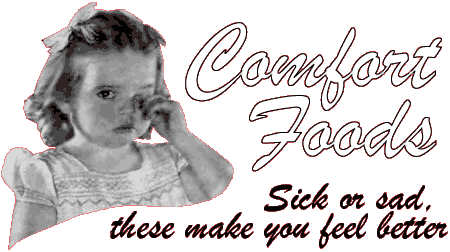 No wonder we gain weight when we eat for "comfort"! When I was in the early stages of recovery from my accident and people started bringing us food, my favorite dishes were the casseroles. Somehow, they were the most comforting—hot, juicy, several flavors mingling and just enough "good grease" bubbling up from the melted cheese on top.  The only exceptions (especially since it was July and the weather was hot) were ice cream and smoothies. (I love ice cream year round.)
Now, I love a good, cold, crunchy salad as much as any health nut. And I also enjoy sushi, sashimi tuna, and fresh fruit. But not so much when I'm sick, sad, or when the weather begins to turn chilly.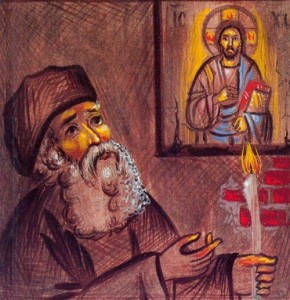 There's even a spiritual element to this food craving. Some Orthodox (and I think this is true of other spiritual traditions) writings on fasting and food say that eating hot (and especially spicy) food stirs up the passions of the flesh. Others say that consuming foods that are warm, rather than at room temperature or cold (like nuts and fruits and raw vegetables) tends to encourage laziness and self-satisfaction. I have definitely found this to be true when I eat red meat and drink red wine (a favorite combination of mine is a good tenderloin filet and a nice glass of cab)… I usually am ready for bed shortly after this feast. Whereas, when I eat a lighter meal, I am often energized to work or exercise or be otherwise productive.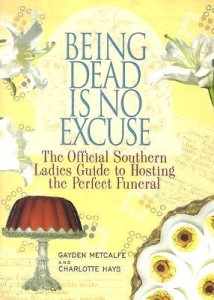 Here in the South (and maybe in other parts of the country, too) we definitely like to feed people when someone dies. Gayden Metcalfe wrote about this with great humor (and success) a few years ago in Being Dead is No Excuse: The Official Southern Ladies Guide to Hosting the Perfect Funeral.  Who takes healthy, low-fat, dishes to a wake? With the exception of bing cherry salad and tomato aspic, most of the offerings are heavy, warm, and comforting.

Nostalgia definitely plays a part in our food cravings. When I was at Ole Miss, my favorite day for lunch at the Tri-Delt House was tomato soup and grilled cheese sandwich day. I still find that combination very comforting.
What are your favorite comfort foods? Do you find certain foods emotionally soothing? I'd love to hear from you!