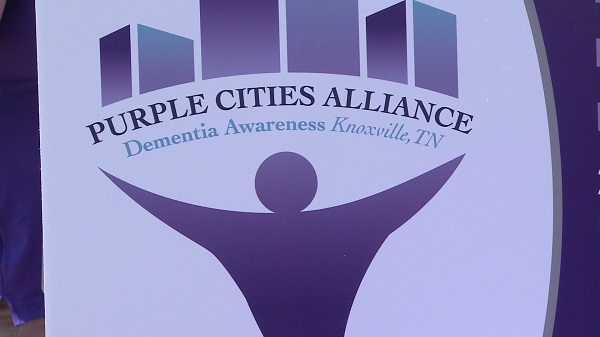 Did you know that June is Alzheimer's & Brain Awareness Month? If you've been reading my blog for a while you know that my mother has Alzheimer's. And her mother had Alzheimer's. So I'm third generation in line for this awful disease. If I follow their paths, I've got about ten years until the twists and tangles make a significant impact on my brain. And in twenty years I might not recognize myself or others. This scares the shit out of me. And it doesn't help that I'm not alone. An estimated 5.3 million Americans already have the disease. So, until we learn how to prevent, cure or slow it down, America needs to at least learn how to make our country easier to navigate for folks with dementia.
Knoxville, Tennessee is a leader in this movement. In yesterday's Parade Magazine, Paula Spencer Scott has a feature called, "People Power: How grassroots campaigns are easing the burden of caring for someone with Alzheimer's—and improving patient quality of life." Kathy Broggy, activity director for an eldercare company in Knoxville, is leading the charge. She got the idea from communities in Europe where where shopkeepers and other city workers are being trained to interact with people with dementia to provide help to them.

This is something I hadn't thought about before. I'm so focused on care for Alzheimer's patients once they are in a facility—like my mother—that I haven't given much thought to the fact that millions of people with early Alzheimer's and dementia are trying to navigate the world outside their homes with so much difficulty. They could use some help. I can see how small towns and communities could make this work, but I'm really impressed with the city of Knoxville for initiating efforts in this area.
The article also talks about other initiatives, like the simple idea of placing special stickers—purple angels—on Alzheimer's patient's wristband next to their name when they are admitted to the hospital to alert healthcare workers to their special needs.
Read the article for more inspiration. The Baby Boomers are in our 60s and 70s now, so we will be transitioning from roles of caregivers to patients in the coming years. Our children will inherit a national epidemic of Alzheimer's and dementia. Here's hoping more cities like Knoxville will be ready to help.