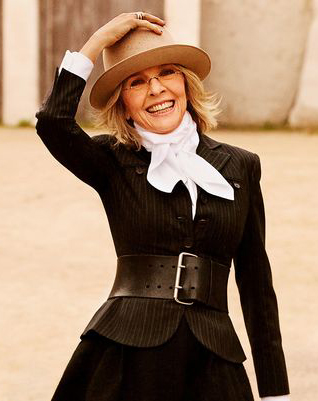 One doesn't usually consider movie stars to be mental health professionals. But when one's screen idol writes two wonderfully candid books about so many universal issues (especially for women) I pay attention. Two years ago I did a short post here about Diane Keaton's first memoir, Then Again. Keaton is still my favorite screen actress, and her writing reveals so much more than her acting. In Then Again, she wrote about serious issues (that we share) such as adoption, Alzheimer's, eating disorders, depression, body image distortion and mother-daughter relationships. I couldn't believe how much we had in common.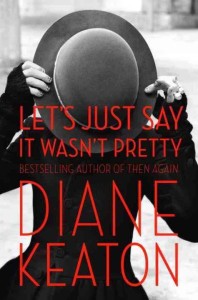 In her second memoir, Let' Just Say It Wasn't Pretty, she keeps a lighter tone, addressing her insecurities about some surprising things—some of the things I love most about her—like her hair! She hates her hair. I tried to copy her hairstyle on and off for years. And I love hats, so I assumed she loved them, too, and she does. But she mainly wears them to hide her hair! Who knew?
A couple of years ago I started noticing my right eyelid was drooping. It has continued to fall, giving me a somewhat sad appearance. Of course I Googled it and talked with my eye doctor about it. It's not bothering my eyesight, so I won't have surgery on it, but I hate the way it looks. Well guess, what? Both of Keaton's eyelids droop, which is another reason she wears glasses and hats! But at age 68, she hasn't had any plastic surgery.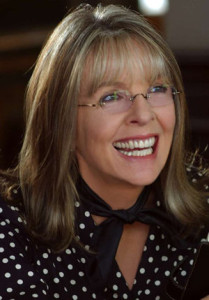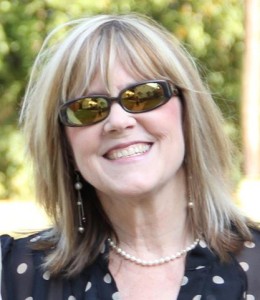 The book is wonderful. Here's an excerpt from her chapter, "What Is Beauty?"
We all long to feel confident, look great, and do well. We all want to be remembered. Sometimes we're lost. Sometimes we're found. But one thing's for sure: no matter how much control we have over our appearance, we're all awkward, laughable, ugly, and beautiful at the same time.
I'm looking forward to seeing her new movie with Michael Douglas, "And So It Goes." You know I'll be looking at her hair, her hats, and her eyes the whole time. But I'll mostly be thinking, "What a beautiful woman, actress and writer!"