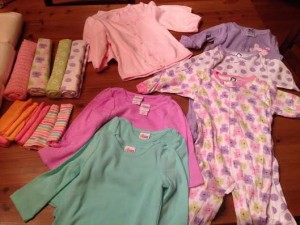 Last Monday I said that one of the themes I would be following in my Monday posts leading up to Christmas is almsgiving: reaching out to others. Our parish in Memphis is putting together emergency kits to send to those suffering in Syria, Armenia and Iraq. They need baby kits, school kits and hygiene kits.

I put together several infant kits. Shopping for those babies brought me great joy in the midst of shopping for my own granddaughters. But of course that's only one of many ways we can help our fellow man during this season.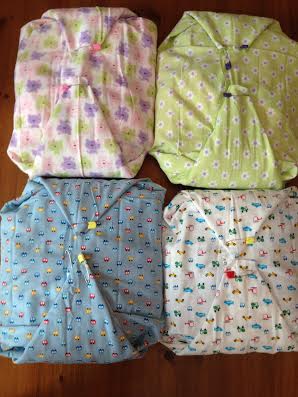 I'm in New Orleans for a few days, and tonight as I was walking down Decatur Street, a young woman sitting on the curb near The Christmas Shop started yelling at everyone that passed by. She was talking about people who are suffering in Malaysia, and how we could be so selfish as to be SHOPPING while they are suffering? A group of women walking in front of me were carrying shopping bags. I hadn't bought anything that night, but I had done some Christmas shopping the day before. I almost stopped to talk with the young woman, but I decided she was so angry she wouldn't listen. What I wanted to say was that helping people who are suffering and shopping for ourselves or others aren't mutually exclusive activities. I wanted to tell her that you can do both.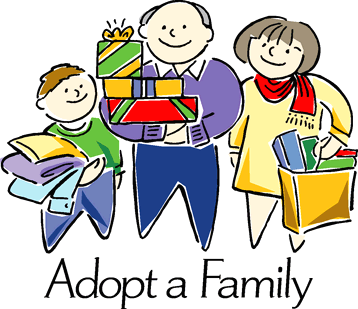 When our children were young, we decided to involve them in a hands-on almsgiving activity. I don't think we were motivated by guilt—by the amount of gifts we would be giving our own children for Christmas—but by a desire to lead them into the practice of helping others. We "adopted" a family to help. It was a single mom with two young children. Their apartment had just burned down and they had nothing. We shopped for clothes and toys and food and took it to them in person.  I'll never forget the children's shy happiness and the mother's tears of gratitude.
I tell this story to say that it's not JUST sending money and other helpful items overseas (even to Malaysia) but it's also helping the person right in front of you. In your own city, or even the person begging alms on the street. The Christmas season is a great time to re-up our efforts to see these people as our brothers and sisters all throughout the year.
Our parish has also supported the MIFA (Memphis Inter-Faith Association) Christmas Store for many years—donating new toys for needy families.
But if you're looking for a specific charity to support locally or nationally or internationally, there are plenty to choose from. Here are just a few I've found.
Top 5 Christmas Charity Projects: Click the link to read more about them.
More ideas are described here at All Things Christmas.
If you'd like to share a link to one you are supporting, please leave it in a comment here on my Facebook thread. Thanks for reading!