I've been blogging about my mother—and my long-distance caregiving for her as her Alzheimer's advanced—since 2007. Today I'm thankful to share the news that her struggle with this awful disease is over. Mother died Sunday, May 22, at 1:20 p.m. at St. Dominics Hospital in Jackson, Mississippi. She had wonderful assistance from the caring nurses and doctors at St. Dominics, and also from Hospice Ministries the final three days of her life. And I had wonderful help from our oldest son, Jon, our niece Aubrey Leigh, and several friends who spent time with Mom in the hospital. Many blessings.
My first cousin, Jimmy Jones, is a pulmonary physician in Jackson, and takes care of many elderly patients. I was blessed to have him involved in Mom's care. He is very familiar with end-of-life issues. Jimmy shared an article with me by Harvard physician Atul Gawande. It's lengthy but well worth the read:
Letting Go: What Should Medicine Do When It Can't Save You?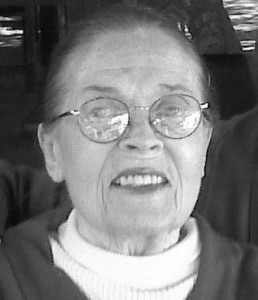 We are burying Mom today at Natchez Trace Memorial Park Cemetery, where we buried my brother, my father, and a dear friend's daughter. Their graves are just a few feet apart on a little hill with a beautiful tree and a bench for sitting and praying or remembering these loved ones. My husband will officiate the funeral—which was Mom's request to him many years ago. I'll close this post with the obituary which appears in Jackson's Clarion Ledger newspaper today. I love you, Mom. May God grant you paradise.
Effie Watkins Johnson
Jackson, MS
Effie Jeanne Watkins Johnson of Jackson, Mississippi, died on May 22 at the age of 88. She was preceded in death by her husband, W. E. (Bill) Johnson, Jr., and her son, Michael Johnson, both of Jackson. She is survived by her daughter, Susan Johnson Cushman, of Memphis; grandchildren Jonathan Cushman of New Orleans, Jason Cushman and Elizabeth Cushman Davis of Denver, Aubrey Leigh Johnson Goodwin of Jackson, and Chelsea Boothe Bennett of Atlanta; and six great-grandchildren.
Mrs. Johnson was born on February 20, 1928, in Tyler, Texas, to Emma Sue Covington Watkins and Horatio Miles Watkins. She grew up in Meridian, Mississippi, and graduated from Mississippi State College for Women. She married Bill Johnson in 1948 and taught at Central High School and as a substitute teacher in the Jackson Public Schools. She and her husband were charter members of Covenant Presbyterian Church. After Mr. Johnson's retirement from U.S.F. & G. Insurance Company in 1982, the couple opened Bill Johnson's Phidippides Sports, which they operated together until its closing in 1997, one year prior to Mr. Johnson's death. Mrs. Johnson had been a resident at Lakeland Nursing Home since 2009 as a result of Alzheimer's Disease.
One legacy Mrs. Johnson left her children was the tradition she and Mr. Johnson had of greeting one another every morning with "This is the day the Lord has made!" and the response, "Let us rejoice and be glad in it." After his death, she would say the greeting and response to her husband as she looked at a picture of the two of them in her bedroom, having a firm conviction that he was very much alive in Heaven. Her daughter and son-in-law have continued the tradition to this day.
Visitation will be at Natchez Trace Funeral Home at 10 a.m. on Tuesday, May 24, followed by a service in the chapel at 11 a.m. and the interment at Natchez Trace Cemetery, 759 US-51, Madison, MS 39110. Memorials may be made to the Alzheimer's Foundation of America.