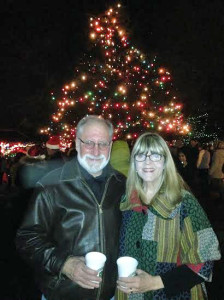 I woke up this morning and walked out of our bedroom and smelled hot mulled wine. After last night's lighting of the tree in Christmas Tree Park in front of our house, we hosted an "after party" for our neighbors. Since we were going to be outside for an hour for the tree lighting festivities, I decided to make a hot beverage for the party. The December issue of Southern Living had recipes for "25 Festive Party Punches," including one for "Spiced Wine," which I made yesterday afternoon. Well, I tweaked it a bit, removing the cloves and bay leaves and adding the Brandy. And of course we took a "go cup" with us out to the tree lighting! And the scent lingers…. Here's my tweaked recipe.

Hot Spiced Mulled Wine


2 (750-ml.) bottles medium-bodied red wine (such as Pinot Noir or Beaujolais… I used Pinot Noir)

1 cup sugar

8 sinnamon sticks

1 large orange cut into Wednesday

½ cup Brandy
(I put all the ingredients except for the Brandy into a large pot on the stove and brought them to a boil. Then I transferred them to a party-size coffee pot to keep warm during the party.)
The wonderful aroma this morning reminded me of how important our senses are to participating in the festivities of the year. On a spiritual, note here's a terrific article about the part incense plays in the liturgical worship of the Orthodox Church: "Incense—Heavenly Fragrance and Transfigured Light," in the Orthodox Arts Journal.
On Friday my kitchen smelled like cookies, as I baked 4 dozen for the neighborhood cookie swap on Saturday morning. Once again, my senses took me back to memories of my childhood, and the visual beauty of the cookies at my neighbor's house added to the memory.

So that's the smells. What about the bells? Yesterday afternoon as I was preparing for our party, I heard bells outside. I looked out the window just in time to see a horse-drawn carriage with two children and two adults wearing Santa hats riding through our neighborhood. I wish I could have been outside with my camera in time to capture the magic of the moment. Jingle all the way!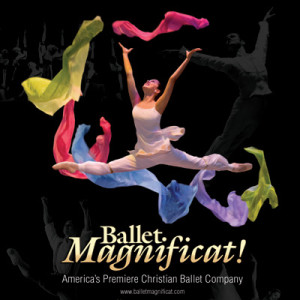 One of the ironies of the season is duplicity. Like tomorrow night, when I have four events to chose from: Harbor Town Social Club party, my husband's work party, Christmas caroling at King's Daughter's & Sons Nursing Home with folks from my church, or my writing group's gathering. Since my husband will be out of town, I'm going to my writing group's gathering (sans spouses). And taking eggnog! I'll miss the caroling the most, as I know how important music is to the people who can't get out to enjoy the smells and bells of the season. I was talking with a social worker at the nursing home where my mom lives the other day, and she told me that she took "Miss Effie" to the dining room for a special presentation by Ballet Magnificat last week. For someone who synapses aren't firing correctly, music and dance, smells and bells, are even more important. And for those who care for them… I'll be taking cookies to the nurses and aides who take care of my mother when I visit her at Lakeland Nursing Home on Friday. And a jingle bell bracelet for my mom.
Fa la la la la la la la la!