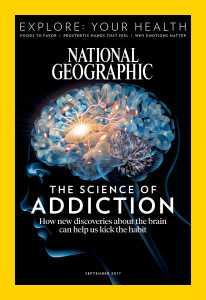 This coming Sunday, July 8, will be the ten-month anniversary of my last drink. I first wrote about this in my final blog post of 2017, "0 Meetings in 90 Days," when I wrote about how I quit drinking on September 8, 2017.
I did a follow-up post three months later, on my 67th birthday, "Birthday Musings: People Can Change #sixmonthswithoutadrink".  And again in January, "120 Days…."
I was talking with a friend about this yesterday and she mentioned an article she found interesting from the September 2017 issue of National Geographic Magazine, "How Science is Unlocking the Secrets of Addiction" by Fran Smith. My friend loaned me her copy of the magazine and I read the article this morning.
While I found much that was helpful and interesting in the article—which wasn't just about alcohol and other drug addictions, but also touched on addictions to food, shopping, and other behaviors—I took issue with the author's definition of addiction as a disease. Although she presented a broad brush view of treatments, she seemed to agree with the Alcoholic Anonymous template when it comes to approaching alcoholism as a disease. I didn't take issue with the plethora of treatments that are being studied to help people who are addicted to addictive substances, only with defining addiction as a disease. (One of the things that resonated with me about Annie Grace's book, This Naked Mind: Control Alcohol, Find Freedom, Discover Happiness, & Change Your Life, was her focus on alcohol as the extremely addictive drug that it is, rather than a focus on the "alcoholic" as a sick person.")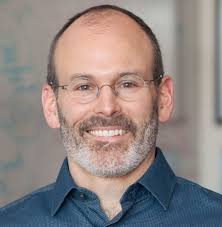 Smith did part ways with AA on some important tenets in her National Geographic piece, though, and offered an alternative that touched on some of what works for me:
"Although 12-step programs, cognitive therapy, and other psychotherapeutic approaches are transformative for many people, they don't work for everyone, and relapse rates are high…. [Judson]Brewer is a student of Buddhist psychology. He's also a psychiatrist who specializes in addiction. He believes the best hope for treating addiction lies in melding modern science and ancient contemplative practice. He's an evangelist for mindfulness, which uses meditation and other techniques to bring awareness to what we're doing and feeling, especially to habits that drive self-defeating behavior….

Researchers at the University of Washington showed that a program based on mindfulness was more effective in preventing drug-addiction relapse than 12-step programs….

Mindfulness trains people to pay attention to cravings without reacting to them. The idea is to ride out the wave of intense desire.
That's pretty much what I've been doing for the past ten months—riding out the wave of intense desire. Yes, the desire for a vodka martini is sometimes still intense, but the good news is that I don't have those desires as often as I did when I was drinking. I used to crave vodka pretty much all day, every day. Now I only crave it a few times a week, sometimes less. I actually have whole days without that craving, which is wonderful.
But when it comes, I use a combination of mindfulness and prayer to ride out the craving. Sometimes I even talk to myself aloud, saying things like, "Yes, that martini sounds wonderful, and would certainly take the edge off this emotional or physical pain I'm having right now, but one wouldn't be enough. I would want two. Or three. And the next time I'm in pain—which is a daily thing for me—I would want alcohol again. So why go there?" Sometimes I do things to counter the intense desire. Things like exercise, or a "treat" like something sweet or taking a break from work to watch TV or read a good book. All of these things help, but the mindfulness and prayer are the main things keeping me from drinking.
As I've written about here before, I'm still struggling to learn to apply these same tactics to my struggles with food cravings. The main problem remains: one cannot quit eating; one has to learn to be moderate with food. I'll close with an encouraging quote from the National Geographic article about a woman who is having some success with mindfulness and eating:
Donnamarie Larievy, a marketing consultant and executive coach, joined the weekly mindfulness group to break her ice cream and chocolate habit. Four months in, she eats healthier food and enjoys an occasional scoop of double fudge but rarely yearns for it. "It has been a life changer," she says. "Bottom line, my cravings have decreased."
I always love hearing from my readers on your experience in these areas. Please leave a question or comment here, or in a thread on Facebook. Thanks always for reading!