The Natchez Literary and Cinema Celebration started in 1990, in Natchez, Mississippi. The celebration was held virtually in 2021, due to Covid. Everyone is excited for this event to return to IN-PERSON in 2022!
It's a time-honored tradition in the state of Mississippi with a well-deserved reputation as one of the state's most significant annual conferences devoted to literature, history, film, and culture. Each February, the NLCC chooses a new topic related to humanities in the American South and brings nationally known scholars and authors to Natchez for our award-winning conference. The annual celebration is sponsored by the Mississippi Department of Archives and History, Mississippi Humanities Council, and Copiah-Lincoln Community College and supported by the city of Natchez, Adams County Board of Supervisors, the Natchez Convention and Promotion Commission, and National Park Service.
Notable speakers at past NLCC festivals included writers Eudora Welty, Margaret Walker Alexander, William Styron, Willie Morris, Ellen Douglas, Ernest Gaines, Elizabeth Spencer, Nikki Giovanni, Myrlie Evers-Williams, and Maya Angelou; the Richard Wright scholar Michel Fabre of Paris; and historians Robert V. Remini, David Sansing, William Scarborough, John D.W. Guice, Jay Gitlin, John Blassingame, Michael Wayne, and Douglas Lewis.
SPEAKERS AND PANELISTS
So many great speakers and panelists! I've got my tickets to ALL the events!
MY PANEL: LITERATURE AT LUNCH
I'm honored to be joining three other Mississippi authors on a panel on Southern Literature on Saturday, February 16 from 11:30 a.m. – 1 p.m. This special event will be held at the Carriage House Restaurant, 401 High Street. Here's a bit about my fellow panelists. (What a diverse group!)
HIDDEN HISTORY OF NATCHEZ
Josh Foreman and Ryan Starrett are co-authors of the book HIDDEN HISTORY OF NATCHEZ (July 2021, The History Press). I'm especially interested in reading this book because of the Native Americans and the African Americans who played such an important part in this city's history:
The Natchez Indians, who inhabited the bluffs at the time of European contact, made a calculated but ultimately catastrophic decision to massacre the French who had settled nearby. William Johnson, a Black man who occupied a tenuous position between two worlds, found wealth and status in antebellum Natchez. In the wake of Union occupation, thousands of the formerly enslaved became the city's protective garrison. Join authors Ryan Starrett and Josh Foreman and rediscover the people who toiled and bled to make Natchez one of the most unique and interesting cities in America.
THE KING FALLS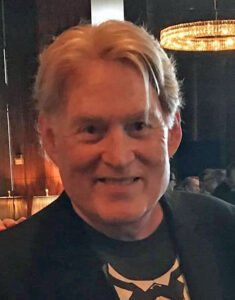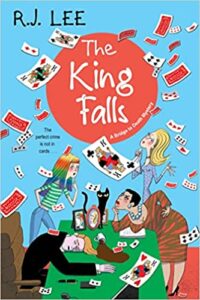 Rob Kuehnle (aka R. J. Lee, Robert Dalby, and Ashton Lee) has published over a dozen books, including his "Bridge to Death" mystery series. His fourth in the series is forthcoming in March: THE KING FALLS, which, like his other cozy mysteries, is set in Mississippi.
King Kohl, scion of the Kohl and Son real estate firm, has a reputation for loving three things: the ladies, closing on properties, and playing bridge. Still, when he invites Wendy, the president of the Rosalie, Mississippi, Country Club Bridge Bunch, to a small, exclusive bridge party, her investigative instincts as a reporter for the Rosalie Citizen are on the alert. In fact, King means to use the occasion to make a surprising announcement to his selected guests. But before he can lay his cards on the table, tragedy strikes.
JOHN AND MARY MARGARET
And of course I'll be talking about my novel JOHN AND MARY MARGARET (June 2021, Koehler Books), which is set in Mississippi and Memphis and covers fifty years of civil rights history.
REGISTER: CLICK HERE TO GET TICKETS NOW!
Call

(601) 446-1104

for more information about tickets and lodging!