I recently watched an old Willie Nelson movie, "Honeysuckle Rose," about Willie's infamous road trips he took with his band. They kept playing his song, "On the Road Again," and I can't get it out of my head. I'll probably be singing it next week when I get on the road again for another leg of my spring book tour. Where to this time?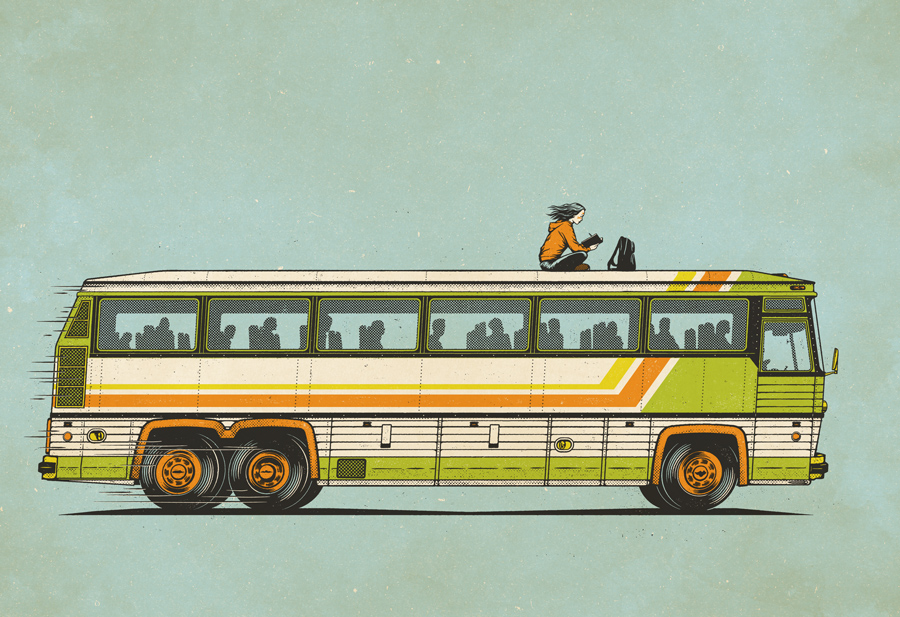 Next Tuesday I'll be headed down to Fairhope, Alabama, where I'll have a reading/signing at Page & Palette (4 p.m. April 4) for Tangles and Plaques: A Mother and Daughter Face Alzheimer's. My hosts will be my author friends, Suzanne Hudson and Joe Formichella. I love Fairhope and April will be a beautiful time of the year to be there!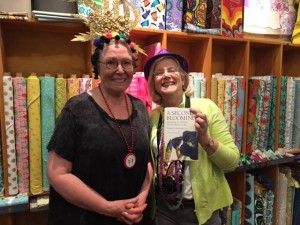 Wednesday I'll drive from Fairhope to New Orleans for an event at Garden District Book Shop for A Second Blooming: Becoming the Women We Are Meant to Be (6 p.m. on April 5). I'll be joined by my hostess, New Orleans resident and contributor to A Second Blooming, Emma Connolly, and two contributors from Jackson, Mississippi—Susan Marquez and NancyKay Wessman. Emma's essay is about her "second blooming" as a shopkeeper on Magazine Street, where she owns Uptown Needle and Craftworks. Here's Emma (on the left)  selling a copy of A Second Blooming to one of her customers in the shop. (Can you tell this was during Mardi Gras?)
Thursday I'll head back up I-55 to Jackson, Mississippi, for another event for A Second Blooming, again at Lemuria (5 p.m. on April 6). I'll be joined by Jackson residents Susan Marquez and NancyKay Wessman, who will be sharing their stories of second bloomings after loss.
Two weeks from tomorrow I'll drive up to Dyersburg (Tennessee) for the Dyersburg State Community College Women's Conference (April 18) where I've been invited to speak about my journey as an author. I'll talk about my writing and publishing career, and have an opportunity to sell copies of both Tangles and Plaques and A Second Blooming. This event usually attracts about 80-100 women from the Dyersburg area, and includes a luncheon and fashion show. I'm so happy to be included!
And that will wrap up my April book tour. Stay tuned next month to hear about the five events I have planned in May, with travels to Charleston and Beaufort, South Carolina, another event in Oxford (Mississippi), and two local events in the Memphis area. I'll keep all of these posted on my EVENTS page (just click the link at the top of the home page of my web site) so you'll know when I'll be in your area.
I'll close with a picture of me with the Memphis contributors to A Second Blooming, at our event at Memphis Botanic Garden yesterday. It was a beautiful day and lots of folks came out for the event (we sold 50 books!) and we had a great time. Thanks so much to everyone who came and purchased a book. I hope you LOVE it! And thanks to Chapter 16 for getting a review into the Commercial Appeal yesterday morning, just in time to bring in some more readers.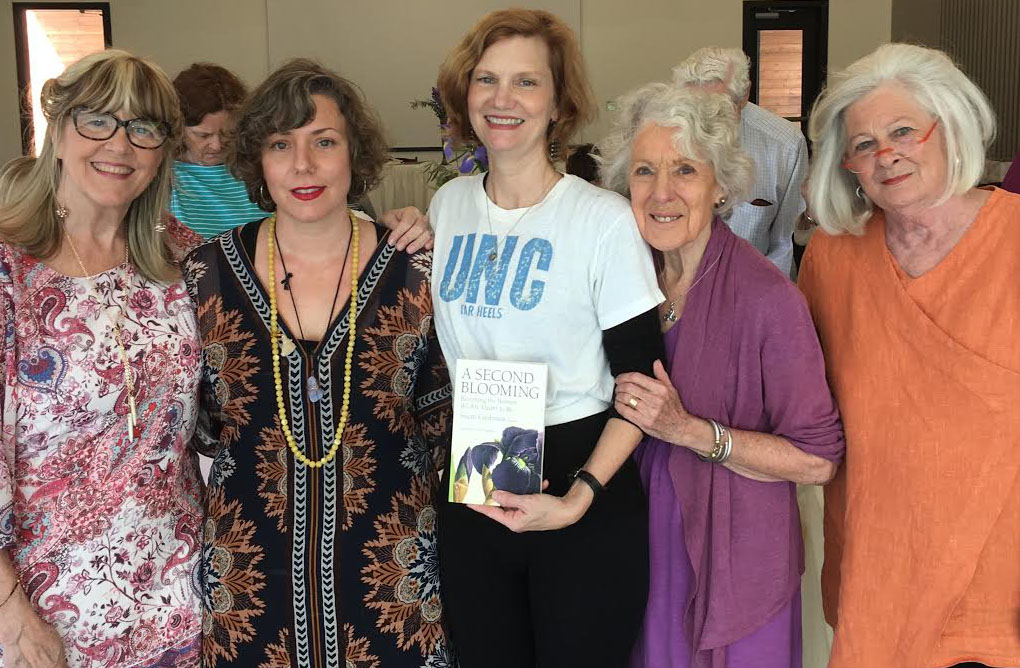 As always, thanks for reading. I can hear Willie strumming that guitar again….