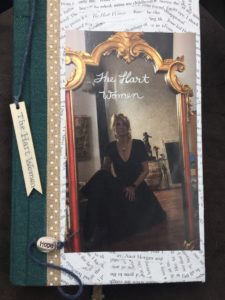 The next two books in my summer reading roundup couldn't be more different from each other. I'll start with my friend Ellen Morris Prewitt's very special novel The Hart Women. Ellen's prose and moving points of view of the various characters reminded me of Carson McCullers' A Member of the Wedding. There's also a lingering fragrance of Eudora Welty in Ellen's writing. This wonderful book deserves a serious review, but I'm just not up to the task right now, as I'm recuperating from surgery just last Thursday and my energy and mental alertness haven't returned yet.
But it isn't just Ellen's prose and memorable setting and characters that make The Hart Women such a special book. Combine all that with Marisa Whitsett Baker's hand-binding, which Ellen describes for us on her blog.
Ellen and Marisa will be at Novel Memphis on July 25. Get your tickets here for this special event. I can't wait to hear Marisa talk about her process in hand-binding books, and I always love to hear Ellen talk about writing. Two amazingly creative women.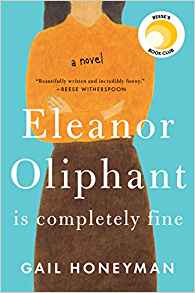 My fourth book of summer reading was Gail Honeyman's first novel Eleanor Oliphant is completely fine. I don't know what I was expecting, but I was surprised, entertained, and intrigued from the first page to the last. There's an element of what I'm going to call "mental health mystery" that reminded me a bit of A Beautiful Mind. I fell in love with Eleanor from the beginning, empathized with her intense suffering, and never saw the ending coming until it came, and then wow.
Again, please forgive these poor attempts at book reviews (which they aren't) as I continue to recover and get my energy back. Also, I'm having to learn a new version of WordPress, which is challenging. I hope you are enjoying the new look on my web site, and I hope I figure out how to maneuver it better soon! Thanks always, for reading, and please sign up to receive updates. I'm also going to eventually have a newsletter, but again, more learning curve for me!