April is National Poetry Month, so I thought I'd share some of my favorite poetry collections by contemporary (mostly southern)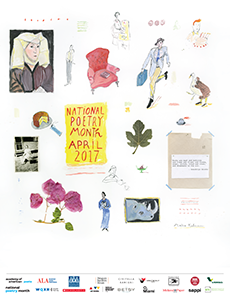 poets. All but one of them I call friends (I haven't met Mary Waters from Little Rock yet, although we have corresponded by email.) and I hope you'll check them out, purchase a volume or two, and find inspiration in their verses—especially during April, but for always.
Compass of Affection by Scott Cairns
Tender Hooks by Beth Ann Fennelly
Little Wanderer by Jennifer Horne
Sinners Welcome by Mary Karr
Before the Great Troubling by Corey Mesler
Evening Body by Karissa Knox Sorrell
American Happiness by Jacqueline Allen Trimble
Other Stars Waiting by Mary N. Waters
Heaven Was the Moon by Kory Wells
Five Terraces by Ann Fisher-Wirth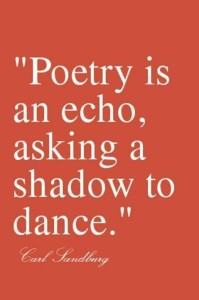 Four of these (southern) poets contributed essays to the upcoming anthology I'm editing, So Y'all Think You Can Write: Southern Writers on Writing (University Press of Mississippi 2018): Beth Ann Fennelly, Jennifer Horne, Corey Mesler, and Jacqueline Allen Trimble.
And here's a link to my one published poem: "The Imperfect Peace" (2008).
I'll close with a favorite line from Mary Oliver's poem, "The Summer's Day": 
Tell me, what is it you plan to do

With your one wild and precious life?
… or even with the month of April?
Have favorite contemporary poets? Please share them and their work with me here or on Facebook.