On Sunday afternoon when I dropped into my local boutique grocery store, Miss Cordelia's (in Harbor Town, on the Mississippi River in Memphis) I was stopped in my tracks by this beautiful display of colorful hand-woven baskets in the front of the store. They are part of The Blessing Basket project, which helps end poverty in Bangladesh, Ghana, Madagasgar, and Uganda. My basket came from Uganda.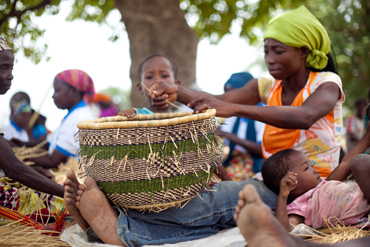 When I registered my basket on the web site, I "met" my artisan, Nsoh Adogyoo.
Here's how she's uses her wages from making baskets and other items:
I have used my Prosperity Wages to provide food for the family and register for national health insurance scheme for the family members to access health care when one falls sick. I have also used my wages to pay admission fees for my daughter who has gained admission to Senior High School this year.

The changes I have seen in the community are that now our children are in school and we can feed them as well. I have also seen that now our children are entering into higher institutions like universities, polytechnics, and colleges of education because of the inception of BBP in the community.

Thank you very much for giving us hope for our future of our children. You buy our baskets and now we are happy with each other. Thank you and May God bless you.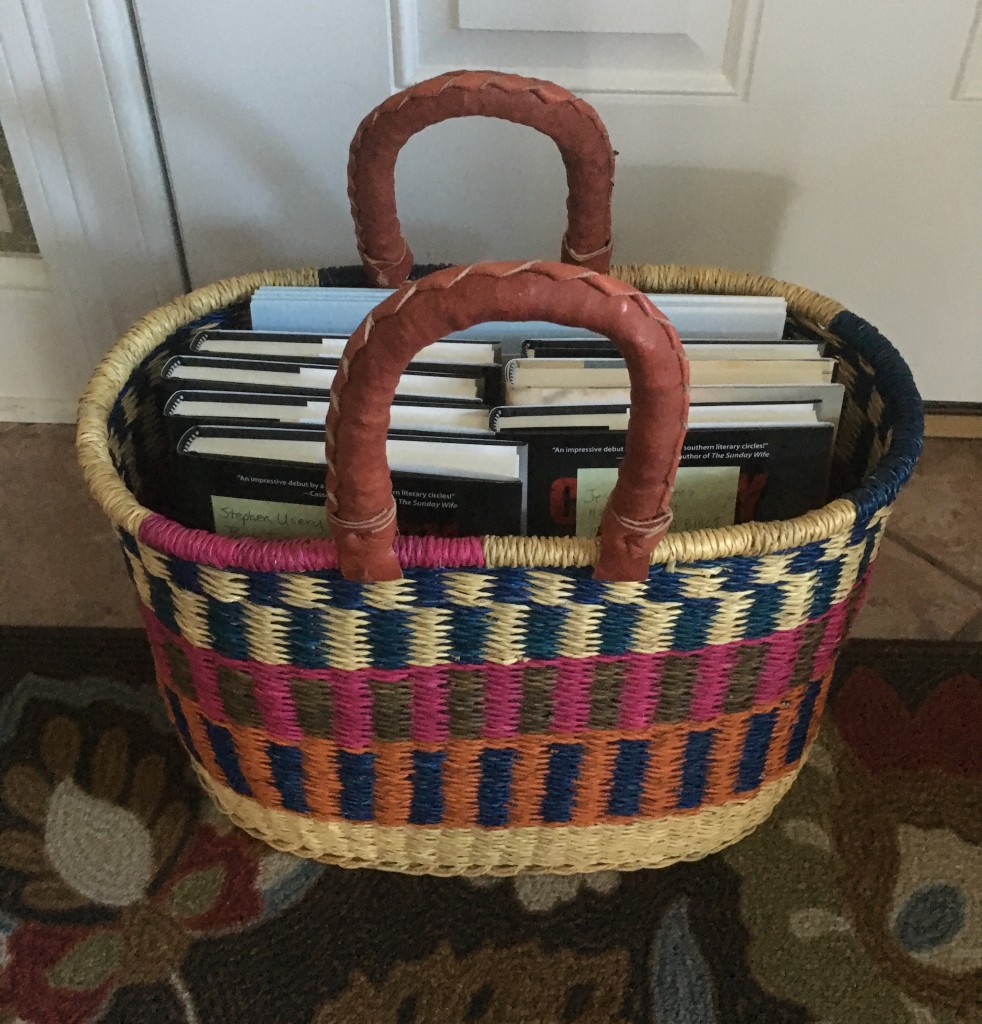 The web site has a place where you can write a letter to your artisan, so I just sent one to Nsoh. They will read it to her. I told her that I am a writer and that I am using the basket to carry books to deliver to people and to put in the mail. The basket she made is so sturdy—it can easily carry 8-10 hardback books.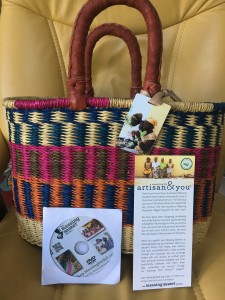 If you're interested in purchasing items (they're gorgeous) from the Prosperity Shop, just click here.
I'm so thankful to have discovered Blessing Baskets. Maybe a good "Christmas in July" idea….