My fourth book—Southern Writers on Writing—will be released by University Press of Mississippi next May. I'm editing this one, and also contributed an essay to the anthology. Last week I received the page proofs, which is always exciting. But I also received instructions on how to create an index, which I've never done. All books published by UPM (University Press of Mississippi) have indexes.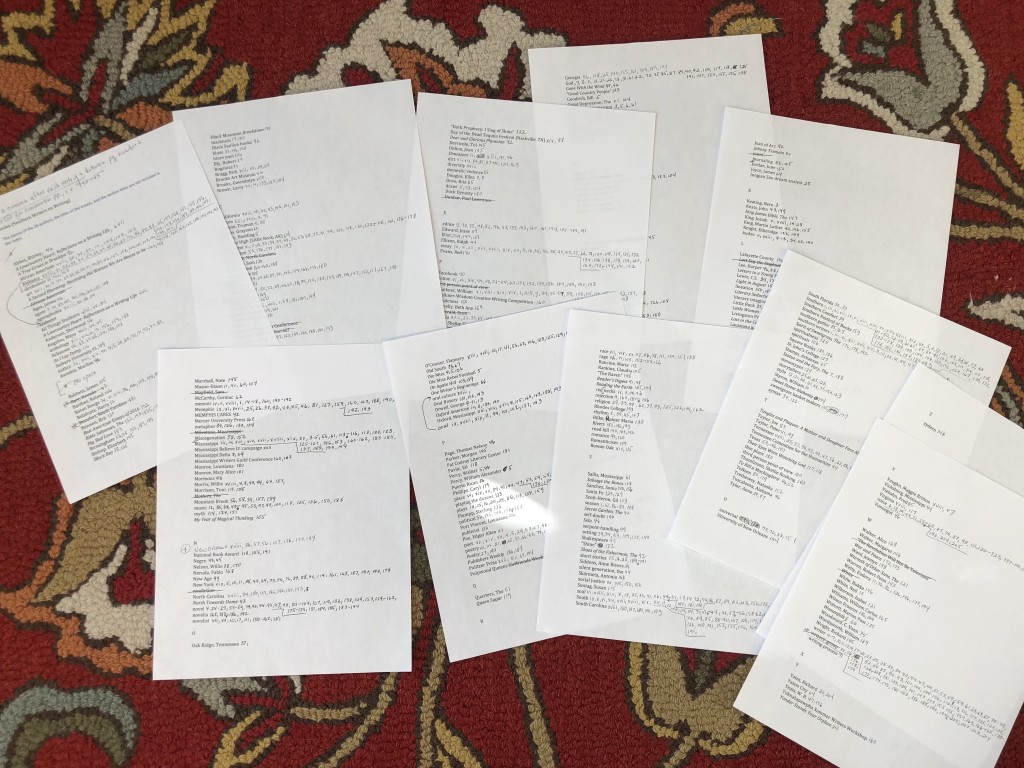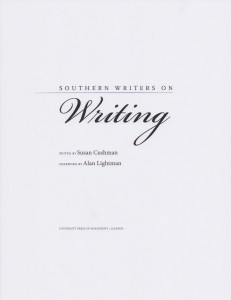 So, I studied up on how to create one, following the Chicago Manual of Style (16th Edition). First I went through every page of the book and made an alphabetical list of all terms I felt were significant enough to be included in the index. This is a fairly subjective process, and it was actually kind of fun. But then the labor-intensive part started.
Going through the PDF of the manuscript, I did a search for each term, and wrote down all the page numbers on which the term appears in the book. This took a few hours (I broke it up over several days to take breaks from the computer) and it was interesting to see which terms appeared most often in a collection of essays by 26 southern authors. The most popular terms are:
Alabama
art
character
class
essay
Faulkner, William
God
lyrical
Memphis
Mississippi
music
New York
novel
O'Connor, Flannery
place
poet
poetry
soul
South
southern
voice
writer
Finally I typed the page numbers beside each term in the final draft of the index. Done.
I started proofing the galleys yesterday. I'm so excited about this book!