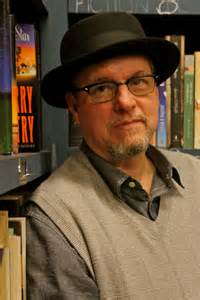 I'm a few minutes late getting in my Wednesday post. In lieu of an original post today (my excuse being I have a house full of children and grandchildren visiting from Denver for Thanksgiving) I'm going to encourage my writing friends to read this short interview with my friend Corey Mesler, published in the Pine Hills Review, literary magazine of the College of St. Rose's MFA in Creative Writing program.
Why?
Mainly because Corey is such a damn fine writer—and he's the author of eight novels, three books of short stories, three full-length collections of poetry, as well as numerous chapbooks of poetry and prose.
But also because he has a great sense of humor, which comes through not only in his writing, but even in his responses to an interview.
He just makes me happy and makes me want to be a better writer.
We had a great time at the Memphis zoo with all our kids and grands today, and then to Starry Nights at Shelby Farms and the petting zoo and camel rides! I hope everyone has a safe and peaceful Thanksgiving holiday.