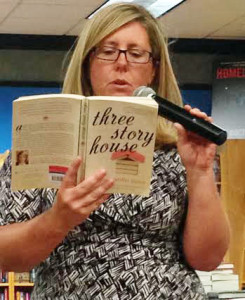 In 2012 Memphis author, Courtney Miller Santo, wrote her first novel as her master's thesis for the University of Memphis's MFA program. Then she entered The Roots of the Olive Tree in the Amazon Breakthrough Novel competition, where literary agent Alexandra Machinist saw it and offered to represent her. Machinist sold the book to HarperCollins. And so we have another example of a non-traditional route to traditional publishing. (Last Wednesday I wrote about a similar publishing experience, as another Memphis writer, Lisa Turner's first novel's success as a free eBook on Amazon led to an agent and a two-book deal, also with HarperCollins.)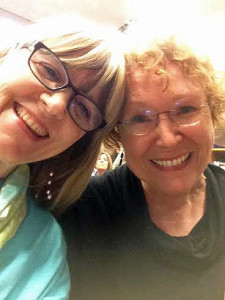 Last night Santo gave a reading of her second novel, Three Story House (William Morrow) at The Booksellers at Laurelwood. Here's a review in the Commercial Appeal if you're interested. She read to a packed house with standing room only, and that's saying something considering there's seating for about sixty folks. I had a great time with Emma Connolly, who was in Richard Bausch's fiction workshop with Courtney at the University of Memphis a while back. Emma and I are in a Memphis writers' group together.

I'm intrigued by the novel, which is about three young women who move into an old house on the Mississippi River bluff in Memphis and renovate it. On the back cover:
This sharply observed account of the restoration of a house built out of spite but filled with memories of love is also a tale of friendship and a lesson in how relying on one another's insights and strengths provides the women with a way to get what they need instead of what they want.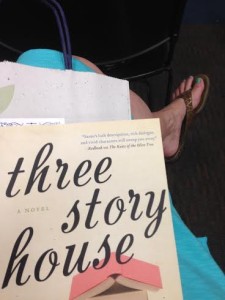 Can't wait to find out about this house built out of spite and the lessons these women learn. I'm putting Three Story House in the queue right behind my current read (Jeanette Walls's novel, The Silver Star,) and Michael Cunningham's The Snow Queen. So many books! What are you reading here at the end of summer? Did you finish your "beach reads" or your "summer reading list"? I'd love to hear about it!