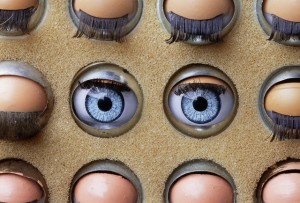 Two weeks ago I did a post about the struggle I was having with the editor who was helping me with revisions on my novel, Cherry Bomb. If you missed the post, you might want to read it before continuing. It's here: "The Voice of the Narrator."
After discussing the situation with a few trusted writer-friends, I decided to email the agent who asked me to work with the editor and let her know about my frustration. It's a fine line to walk between holding onto yourself and your vision for the book (it's YOUR book, after all) and keeping the agent's interest. I was nervous that she would no longer be interested in representing me (we don't have a contract yet), but instead, here's what she said:
Dear Susan,

Because (Editor's Name) doesn't seem to be a good fit now with what you want to do with your book, and what also we felt was needed, I am going to send your book to another editor.  

(Initial Editor) has bowed out of the project and I think given that you both had different POV's,  it is a good idea to make a change.

I am going to send your book to an editor who specializes in biography and memoir, history, women and literary fiction.  I think another pair of eyes is just what we need at this point.

As I have said before, I think that your book has an excellent storyline and you have chosen a clever technique using three narratives, which also makes it a more difficult book to write.  I would suggest either beefing up Neema's point of view or take this out, as she is a weak third character.  Your book is also rather rushed, especially at the end, both of which points we have made previously.

I am sorry that it didn't work out with (First Editor), Susan, and will be back in touch regarding a timeline for the overview with this new editor.

Warm wishes

(Agent)
I was thrilled to get this email—to learn that the agent still believes in my book. And I'm looking forward to receiving an overview from a new editor. This is a long process and it takes patience, but this feels like a step in the right direction.
Another pair of eyes. Yes.
I'm writing this post as we are about to leave New Orleans, where I've spent a fabulous four days with my friends, NancyKay Wessman and Susan Marquez. Here we are enjoying last night's reception for the meeting NancyKay was attending. I love this city!