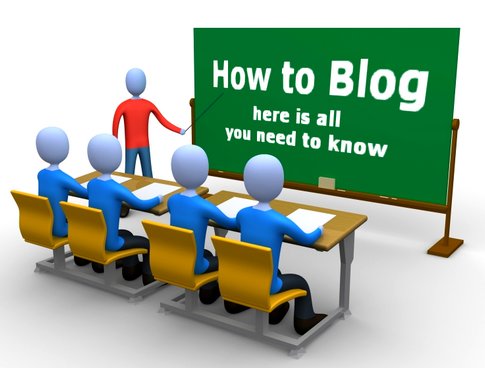 I've been blogging since August of 2007. Here's a link to my very first post from August 6, 2007:
That was really just a couple of paragraphs, so I did a second "first" post the same day:
"These Are My People," which is mostly about the first Mississippi Writer's Guild Conference in Clinton, Mississippi. That's where I met Joshilyn Jackson, who encouraged me to start a blog. She's got six best-sellers published so far. Here's Joshilyn's blog, "Faster Than Kudzu." At the conference—where Joshilyn was the keynote speaker—she also did a workshop on marketing/media presence. She said it's good to have a blog, and then once you get an agent, get a web site, and once you get a book deal, you might even hire someone to run your site. But she also warned us that for some people blogging saps their energy for their "real writing" while for others it serves as "warm-up writing" for their real writing. I've found both to be true in the eight years since I've been blogging. Some days I only spend 30 minutes or so on a quick post and then get to work on an essay or novel-in-progress. Other days I might spend a couple of hours on the post and my creative energy is gone for the day. But that's actually okay with me, since I consider my blog posts "real writing." If you're thinking of starting a blog, or have one but you're looking for a few pointers, here they are. Some of these I learned from Joshilyn or other sources, and some just from experience. Here goes.
1. Choose a blogging platform that works best for you. I used Blogger from August of 2007-June of 2012. Then I switched to WordPress, which I like better. It's just more user-friendly, in my opinion. When I switched, I also set up a web site, so my blog is just one of several links on the site.
2. If you're a writer, don't just blog about writing. That's going to be boring to lots of your readers. Especially if you're blogging to build an audience for when your book(s) get published, be sure and write about a variety of subjects to keep their attention. If you're a mother of young children, blog about raising kids. If you're also an artist or musician or have other hobbies of interest, blog about those. If you go on interesting trips, blog about your travels. If you have a strong spiritual element to your life, or a strong focus on health, fitness or medicine, blog about that.
3. Post three times a week. Regularly. If you only post once or twice a week or just at random times, you might lose some readers. I've been posting on Monday, Wednesday and Friday (usually) for almost eight years and my readers know when to expect my posts.
4. Try to keep your posts short—1,000 words or less is best.
5. A couple of years ago I decided to organize my posts by themes: Mental Health Mondays, Writing on Wednesday, and Faith on Friday. I've pretty much stuck with these themes (which serve as general writing prompts) since setting them up, but sometimes I just don't know what to write about to fit the theme of the day, so I vary it a little, like "Fashion on Friday" or something totally different. This is just a tool, and if I get tired of it I'll change it.
6. Use photographs and artwork in your post. Be creative with the layout.
7. Use tags to draw more readers to your blog. For example, if a post contains the names of writers or musicians or celebrities, be sure and "tag" them so that someone doing a search for them online will end up at your blog. I usually have anywhere from 4-12 tags for each post.
8. To draw even more folks to my posts, I link to them on Facebook and Twitter each time I do a new one.  Sometimes when I think of someone who might be interested in a post I've written—but I know that they aren't active on Facebook or Twitter—I send them a quick email with a link to the post.
9. If you're a writer, remember that your blog posts are published samples of your work. Editors, agents and publishers can see them, so don't be sloppy with your posts. I usually write mine in Word, do a spell check, and then copy and paste it into my blog.
10. Most importantly, have a good time blogging. If it's not fun, don't spend 20 hours or more a month (as I do) on blogging. Three mornings a week I wake up thinking about what I'm going to write on my blog. Sometimes I write a post ahead of time and save it or set it to post on the correct day, but usually I'm writing on the day it's posted.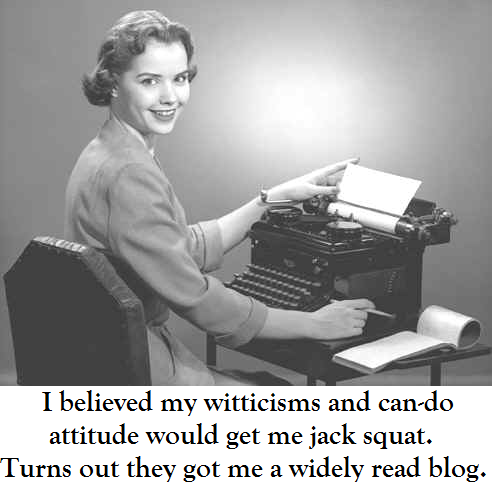 I hope this was helpful. If you're setting up a blog and have any questions, feel free to email me at [email protected] and I'll be happy to share what I know. I'm not an expert—I make things up as I go—but I do have a few years experience blogging. There are also some more comprehensive sites where you can learn more about blogging, like these:
"Blogging Basics 101: How to Start a Blog—Beginner's Guide for 2015"
"Blogging 101: It's Time to Start Telling Your Stories" (from the Huffington Post)
"Blogs 101" from the New York Times shares more links to helpful sources
If you start a blog or already have an active one already, please send me a link in a comment. I'd love to check it out!
And I'm so grateful to YOU for reading, and also to everyone who leaves comments here or on Facebook when I post the links there. Writing is a lonely business, and blogging is a wonderful way to network and interact with folks. Like you!