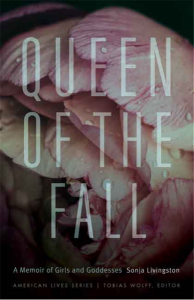 I just finished a wonderful book by my friend Sonja Livingston, who teaches writing at the University of Memphis. I was going to write a book review here, until I read this wonderful piece by Leonard Gill in Sunday's Memphis Flyer, "Sonja Livingston: The Art of the Effort" and decided everyone should read that instead.
And then get a copy of Queen of the Fall: A Memoir of Girls and Goddesses (University of Nebraska, 2015). You won't be able to put it down!
Although we both live in Memphis, I first met Sonja at the 2012 Yoknapatawpha Summer Writer's Workshop in Oxford, Mississippi. She was giving a terrific craft talk, "Writing Your Life One Snapshot at a Time." At that point she had one published book, Ghostbread (University of Georgia Press, 2009) which won the Association for Writers and Writing Program's award for Creative Nonfiction. At the workshop she talked about structure—writing little pieces that are like tiles in a mosaic—and then tying them together to form the essay or book. And about SEEDS—moments that are broken open so you can get to the heart of the matter.
Curious? Okay, I'll share one of my favorite excerpts from Queen of the Fall. It's from the chapter titled "What the Body Wants."
Of course the body wants. It wants to pump blood. It longs for the chest to fill with breath, for the breath to be held a perfect interval then released back into the world. It wants to flex muscle. It wants to touch the shape of a song with the perfect shell of its ear. It wants to move toward other bodies, wishes it could push past walls of membrane and tissue and settle for a while into the impossible home of the other. Just as a plant bends its green toward the sun, the body is a field of pulsing chlorophyll, all stem and flower an root. It wants to turn over its shadowy blue cells while humming to the music of its own movement, to stretch and grow, to continue in its particular splendor.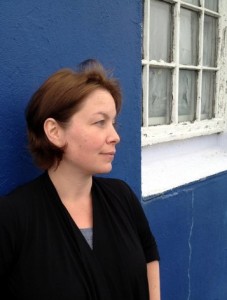 Now I must share just one more, from the chapter, "The Lonely Hunters." She is writing about the heart:
…that which stalks and stalks but cannot be satisfied. Not fully. Not permanently. The part of us that continues to yearn, to try, and to dream, despite the fact that there's a certain space within us incapable of being filled, and that learning to live with this is a part of our humanity.
Want to meet the author? Come to The Booksellers at Laurelwood (in Memphis) tonight at 6:30 p.m. for a reading/signing. I'll save you a seat.