My friend, the poet, author and musician, Kory Wells, tagged me in this fun authors blog hop. (Thanks, Kory!) Read Kory's post from last Wednesday, "Is There Still a Novel in This Poet's Future?" I also enjoyed my friend, Jolina Petersheim's post, "The Next Big Thing."
Here's how it works: Each author answers the following ten questions about her "next big thing"… whether it's a work-in-progress, a finished project, or just an idea simmering on the back burner. Although I'm a few chapters into drafting my second novel, The Secret Book Club, I decided to write about my completed book, Cherry Bomb, for the blog hop. Here goes….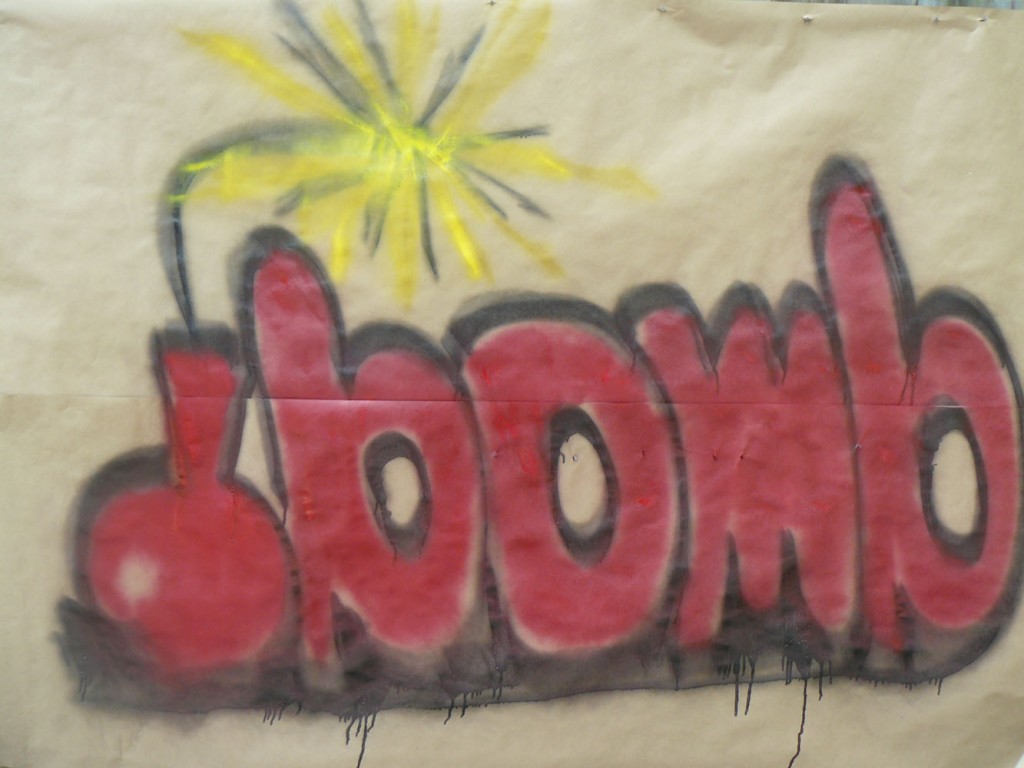 What is the working title of your book?
Cherry Bomb. Unless an agent or editor down the road wants to change it. Cherry Bomb is the "tag" used by Mare, the protagonist, for her graffiti pieces.
Where did the idea come from for the book?
Cherry Bomb is actually the fourth book-length manuscript I've completed. The first was a novel, The Sweet Carolines. The second and third were memoirs: Dressing the Part: What I Wore for Love, and Jesus Freaks, Belly Dancers and Nuns. I think most writers would agree that many of our ideas for fiction come from real life. That's certainly true in my case. While I have no plans to publish those earlier works, I keep returning to them and pulling out the best parts and ideas. One of the characters in The Sweet Carolines ended up in Cherry Bomb, with lots of changes, but still it started with her. And some of the plot comes from Jesus Freaks.  My essay in Circling Faith: Southern Women on Spirituality, came from Jesus Freaks. The idea behind a chapter in Dressing the Part is now an essay that will be included in The Shoe Burnin' Anthology, due out later this year. All that to say, nothing is ever wasted. Save everything!
What genre does your book come under?
I actually did some research to decide how to label Cherry Bomb. And I tweak the label a bit for each agent I query. In the final analysis, I think it's going to end up categorized as literary fiction. Or women's fiction. Or maybe high end commercial fiction. It's a blend of historical, Southern/regional, spiritual, artsy…. It might be problematic that I can't nail down its niche, but I'm hoping an agent will help me with that.
Which actors would you choose to play your characters in a movie rendition?
The book has 3 main characters and about 7-8 supporting roles. I'll just consider the leads:
Mare (protag/graffiti artist): Elle and Dakota Fanning. These sisters have shared roles as the younger and older version of the same character several times. Since Mare goes from five to twenty-five in the book, we'd need someone even younger to play her as a child. Any suggestions?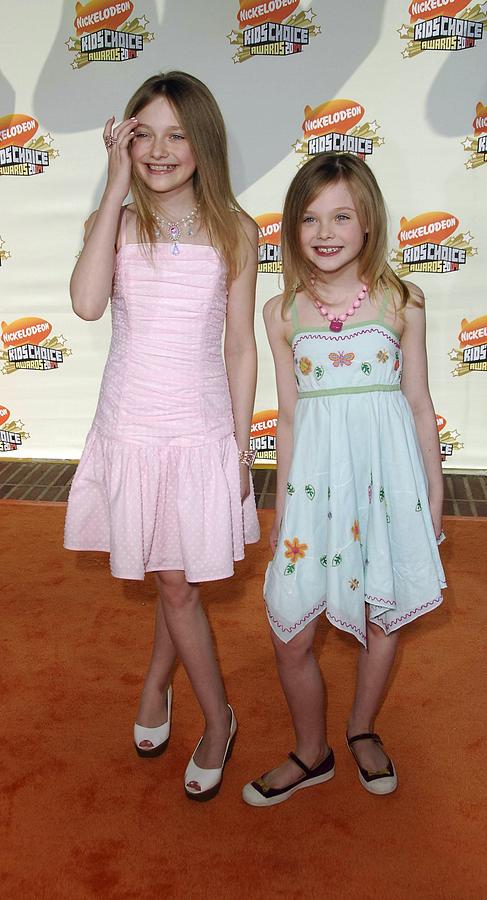 Elaine (deKooning, New York City abstract expressionist artist): Joan Allen (The Notebook, The Bourne Supremacy) or maybe Christine Baranski (The Good Wife, Mama Mia).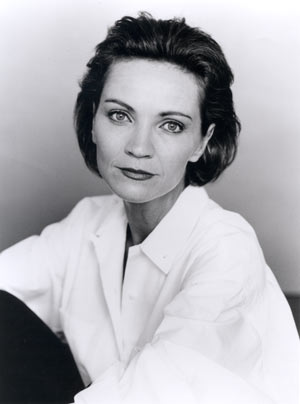 Neema/Mary of Egypt: In early scenes, she needs to be a child. Later, a teenage prostitute. Later, an aging desert hermit. Three actresses needed. Egyptian or someone who could pass as Egyptian. If Nelly Karim was younger (she's almost 30) she would be perfect for the teenage Neema.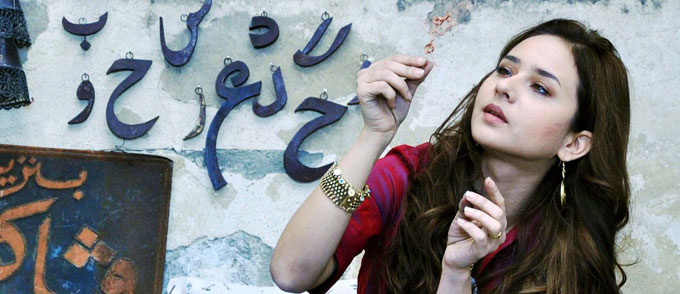 What is the one-sentence synopsis of your book?
Cherry Bomb is a character-driven novel with three female protagonists—a homeless graffiti artist who escapes from a religious cult, a well-known Abstract Expressionist painter, and a fifth century Egyptian prostitute.  (I know, that's not really a synopsis, but I don't want to reveal too much here.)
Is your book self-published, published by an independent publisher, or represented by an agency?
None of the above, yet. I'm querying agents right now, as my first choice is the traditional publishing route. At some point, if I don't have an agent, I will probably query small presses. I have no plans to self-publish.
How long did it take you to write the first draft of your manuscript?
Probably about a year. But I revise as I go. I spent two years writing and revising (with help from critique groups and workshops) and then four months working with a freelance editor to polish it.
What other books would you compare this story to within your genre?
This is a tough one. There are no books like it, that I've found. The closest, in structure and character development, might be Michael Cunningham's The Hours. The way he connected the lives of three women—one historical and two fictional—over several decades and in different countries, is something I emulated.
Who or what inspired you to write this book?
Who would probably be my best friend, who has seen me through lots of dark nights of the soul. But also writing mentors and writing group buddies over the past six years have inspired and encouraged me. What would be my burning desire to weave bits of my own story through a work of fiction in a way that gets up and above the confessional memoir and becomes art.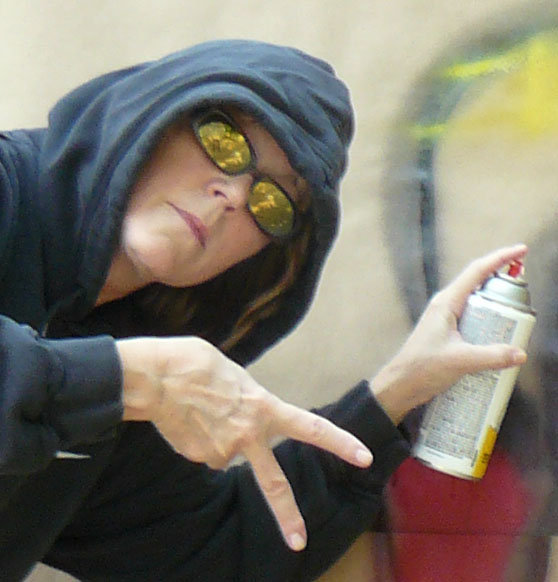 What else about your book might pique the reader's interest?
The settings: from 4th century Egypt to 1980s Savannah, Georgia. Art, opera, monasteries, nuns, and priests all share the stage with a miracle-working icon in this literary novel that mystically weaves the lives of these disparate women united in their hunger for the love they didn't get in childhood.
So, that's all ten questions. And now, I'll pass the gauntlet to four writing friends I've tagged for this blog hop. Watch for their posts NEXT WEDNESDAY, FEBRUARY 29:
Jessica Handler's memoir, Invisible Sisters, is a powerful tale of coming of age as the daughter of progressive Jewish parents who moved to Atlanta to participate in the social-justice movement of the 1960s, the healthy sister living in the shadow of her siblings' illnesses, a daughter in a family torn apart by impossible circumstances, and as a young woman struggling to redefine herself after her sisters' deaths. Jessica will be leading a writing workshop at the 2013 Oxford Creative Nonfiction Conference, May 2-5. What's Jessica's next big thing? Read her post next Wednesday to find out!
Katherine Hyde is the author of a children's book, Lucia, Saint of Light, and several spiritual literary works (some published, others still hopeful). Katherine is acquisitions editor for Conciliar Press, and does freelance editing and book design. Watch for her post next Wednesday on her blog, "God-Haunted Fiction."
Ellen Morris Prewitt is my neighbor in Harbor Town—a wonderful seaside community on the Mississippi River in downtown Memphis. Her first published short story is about Elvis—"Mother Mary Commutes to Memphis." Read about Ellen's first book, "Making Crosses: A Creative Connection to God," at www.makingcrosses.com. One of her essays, "Tetanus, You Understand?" was included in Sue Silverman's book on writing memoir, Fearless Confessions. Ellen will be participating in the 2013 Oxford Creative Nonfiction Conference.
NancyKay Wessman lives in my hometown, Jackson, Mississippi. Her book, You Can Fix the Fat From Childhood and Other Heart Disease Risks, Too, was co-authored with Gerald S. Berensen, M.D. at AuthorHouse. Check out their Facebook Page. Watch for her "next big thing" post on her blog next Wednesday, "Wessman Words." NancyKay will also be a participant at the 2013 Oxford Creative Nonfiction Conference.