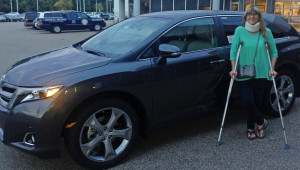 After spending ten hours at three car dealerships this past weekend (and endless hours researching at home) my husband and I finally settled on a replacement vehicle for the Camry I totaled in an accident back in July. And the winner is: the 2014 Toyota Venza. What a classy driving machine. It caught my eye across the parking lot at the Toyota dealer where we had gone to look at Highlanders. (We were comparing with the Acura MDX and a mid-size Lexus SUV.) The Venza is a "crossover" design that combines certain aspects of a sedan with an SUV. I love it.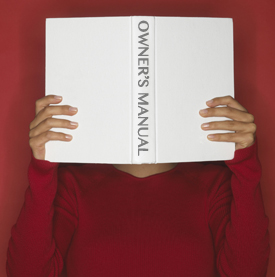 So, I DROVE IT HOME (yes!) Monday night and my husband encouraged me to READ THE OWNER'S MANUAL before I start driving it regularly. The new Venza sat in the garage all day Tuesday. In the back of my mind I was thinking, "Really? Who actually reads those things?" But this morning I took the materials out and started reading. NOT the actual Owners Manual, which is 564 pages. OR the Navigation System Manual, which is 363 pages. (Can you believe there is that much information about a navigation system?) But thankfully Toyota also provides a 27-page Quick Reference Guide and a 24-page Navigation System Quick Reference Guide. So I read both of those with my morning coffee, since I have plans to take my Venza on a maiden solo voyage to a friend's house later this morning. And I must say I'm impressed with the technical writers who put together the shorter manuals.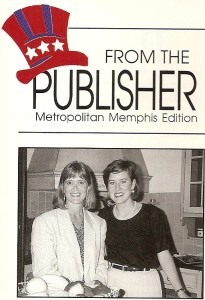 Technical writers. Believe it or not, my first paying (and volunteer) jobs after we moved to Memphis in 1988 were in the field of technical communication, which I had never heard of. I joined the Society for Technical Communication (around 1989 or 90) and actually spent a year as their newsletter editor. Between 1988 and 1995, I worked for a marketing firm that ran capital campaigns for nonprofit organizations, then for the graduate engineering department at a local university, where I prepared newsletters and organized special events. Eventually I became the regional publisher of a trade magazine for residential builders and architects. Why am I telling you all of this today? Because those early jobs in marketing and technical communication all helped prepare me for what I'm doing today—writing a novel (and essays) and creating a platform to help get my work published.
How? The STC website says:
What all technical communicators have in common is a user-centered approach to providing the right information, in the right way, at the right time to make someone's life easier and more productive.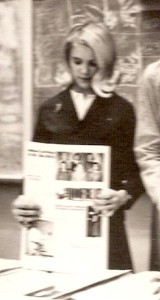 It's pretty obvious how a well-written user manual for a car or a computer or a new appliance can help make someone's life easier, right? But technical communication isn't just about technical or specialized topics. It's also about how to communicate anything, including the use of web sites and social media. The newsletters I produced for various companies and organizations in the '80s and '90s were precursors to the web site and blog I would create and use to communicate in the 21st century. It doesn't matter what the information is that I want to communicate (for me it usually involves mental health, writing, or spirituality) but it's about how I deliver that information. And once my novel is published, I will continue to use technical communication to help market this and any future books I hope to write.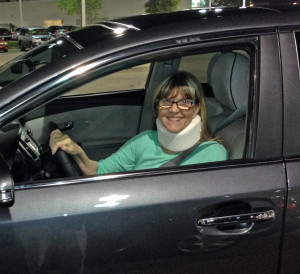 And, while the actual work of writing a novel isn't really technical writing, it doesn't hurt to keep in mind the goals of technical communication, even when one is trying to communicate an intriguing story peopled with rich characters and settings. Maybe a well-written novel won't make the reader's life more productive, but hopefully it will bring about an emotional and intellectual response, calling the reader to look at the world a little differently, and maybe even to live her life differently. Now I'm pumped up to get back to work on that novel! Right after I drive my new Venza over to my friend's house….