Visit my blog, Pen and Palette HERE
JUST RELEASED in 2017: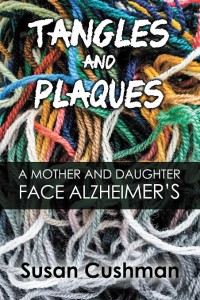 Tangles and Plaques: A Mother and Daughter Face Alzheimer's (eLectio Publishing, January 31, 2017) Susan Cushman, author
Culled from sixty blog posts spanning eight years, Tangles and Plaques is a candid account of a mother and daughter's changing relationship as they face the progressive landscape of Alzheimer's Disease together. As the twisted fibers (tangles) build up inside the nerve cells in her brain and the protein fragments (plaques) fill the spaces between those cells, Effie Johnson—like millions of others who suffer from Alzheimer's—loses her memory, the stories that make up the fabric of her life. Part Polaroid, part cautionary tale, the reality woven throughout these records of long-distance caregiving is that the tangles and plaques aren't only in our brains, but often in our relationships.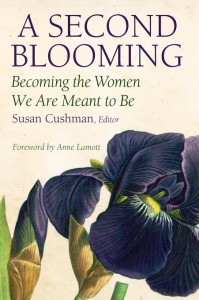 A Second Blooming: Becoming the Women We Are Meant to Be (Mercer University Press, February 13, 2017) Susan Cushman, editor
Contributors: Anne Lamott, Mary Karr, Cassandra King, Natasha Trethewey, Beth Ann Fennelly, Julie Cantrell, Jennifer Horne, Wendy Reed, River Jordan, Jessica Handler, Kathy Rhodes, Kim Michele Richardson, Sally Palmer Thomason, Ellen Morris Prewitt, Emma French Connolly, Nina Gaby, Alexis Paige, NancyKay Sullivan Wessman, Suzanne Henley, Susan Marquez, Jennifer Bradner
A Second Blooming is a collection of essays by twenty-one authors who are emerging from the chrysalis they built for their younger selves and transforming into the women they are meant to be. These women of all ages have made it over a wall to find their true selves. This transformation—this blooming—doesn't happen organically, without the application of a tremendous amount of creative energy and action on our part. As E.E. Cummings said, "It takes courage to grow up and become who you really are."
Click on the "EVENTS" page to find readings/signings scheduled in 2017.
Tangles & Plaques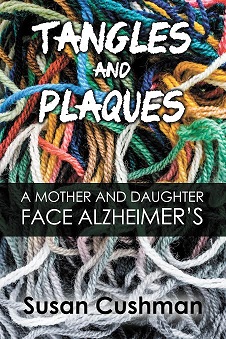 BUY FROM YOUR INDEPENDENT BOOKSELLER OR CLICK HERE TO PURCHASE
Learn More

»
A Second Blooming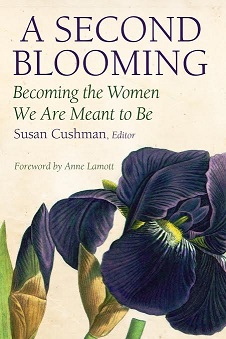 BUY FROM YOUR INDEPENDENT BOOKSELLER OR CLICK HERE TO PURCHASE
Learn More

»
Cherry Bomb
COMING AUGUST 2017
Learn More

»
© Copyright SusanCushman.com