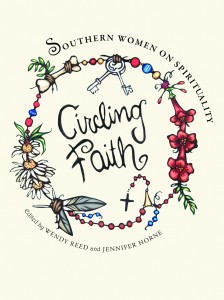 Circling Faith: Southern Women on Spirituality
Circling Faith: Southern Women on Spirituality, is the second anthology by editors Wendy Reed and Jennifer Horne (University of Alabama Press). All Out of Faith: Southern Women on Spirituality, was published in 2006, and contained 17 essays by such women as Cassandra King, Sue Monk Kidd and Lee Smith. Susan Cushman met several of those authors at a panel during the Southern Festival of Books in Memphis in 2006, and it was that meeting and their essays that launched her own writing career.
When Reed and Horne embarked on a second anthology, they asked Cushman to contribute an essay. The result was "Chiaroscuro: Shimmer and Shadow," which chronicles Susan's spiritual journey as an expat from the "Christ-haunted South" who found healing through art and Eastern Orthodoxy. As she says in the introduction to her essay:
"Growing up in Jackson, Mississippi, in the 1950s and '60s, I was always attracted to powerful religious experiences. From my childhood years in the Presbyterian Church, through my involvement with religious movements on college campuses and finally the Jesus freak hippies that formed a church in my first apartment, I finally landed within the walls of the ancient Orthodox Christian Church in the 1980s. It is no small thing to leave one's religious upbringing, especially in the South, for something as foreign as Eastern Orthodoxy. With this conversion came lots of change, and the process continues today."
Reed and Horne are "hoping to inspire conversation and encourage vulnerability to challenge memory, to up the volume" with this book, which includes "voices, sartorial words echoing and tumbling, patching and mending, and perhaps, even in the end, redressing." The essays are arranged in categories: SEEKING: Faith in Motion and Stillness; KEEPING: Faith of Our Mothers; EMBODYING: Faith in the Flesh; QUESTIONING: Life Without Faith; and TRANSFORMING: Faith in Change.
The Editors
Wendy Reed recently retired from The University of Alabama Center for Public Television and Radio, where she wrote, produced, and directed. She has received two Regional Emmys for her work with Discovering Alabama and also directed and produced the series Bookmark along with various documentaries. She also taught in the College of Communication and Information Sciences at The University of Alabama. Reed is coeditor of All Out of Faith: Southern Women on Spirituality.
Jennifer Horne is the author of Bottle Tree: Poems and coeditor of All Out of Faith: Southern Women on Spirituality. She currently teaches in The University of Alabama Honors College and serves as poetry book reviews editor for First Draft Reviews Online.

Reviews
"The University of Alabama has published Circling Faith: Southern Women on Spirituality, edited by Wendy Reed and Jennifer Horne ($29.95). In this rich collection, 20 writers–"crossing faith, class and denomination"–have contributed essays on, among other subjects, growing up as a Jew in Tennessee, finding healing through art and Eastern Orthodoxy, calling God "Mama."–Shelf Awareness (December 11, 2012)
"Circling Faith is a vital, welcome, eclectic, and ecumenical collection, and an important addition to contemporary works exploring spirituality.  To students of southern culture, women's studies, and contemporary American divinity and religious studies, this book will prove to be a valuable resource."—Melissa J. Delbridge, author of Family Bible
"The collection opens with a bang: in 'Facing Altars: Poetry and Prayer," outspoken poet, memoirist, and Texan Mary Karr—who recently releaseda CD of songs she co-wrote with Nashvillian Rodney Crowell—describes how poetry and prayer accompanied her journey from addiction and depression to a surprising conversion to Catholicism in 1996…. From Karr's struggle to acclimate herself to unexpected joy, the collection moves on to 'Chiaroscuro: Shimmer and Shadow' by Mississippi native Susan Cushman, who writes of her deep conversion to the Orthodox faith during the 1980s. Her transformation included changing her name for a time (to "Marye" in honor of St. Mary of Egypt), covering her head in church, marriage to an Orthodox priest, learning to paint icons, and receiving spiritual direction from the nuns of Holy Dormition Monastery…. Through her painting, and later her writing, Cushman works toward healing from childhood abuse and the acceptance that sometimes, as Mother Gabriella from the monastery suggests, 'we also have to learn to live with brokenness.' …. In 'Taking Terroir on Faith,' Mississippi poet Beth Ann Fennelly, attempting to understand her adopted Southern home, examines the practice of geophagy, or 'dirt-eating,' and its curious attraction for generations of Southerners…. In 'Amazons in Appalachia,' Marilou Awiakta, an East Tennessee native and renowned chronicler of her Appalachian and Cherokee heritage, tells the story of Nanyehi or 'Beloved Woman,' an eighteenth century Cherokee warrior, mother, tribe leader, peace-treaty-council delegate, and elder much sought out for her wise counsel. In 'Going to Church: A Sartorial Odyssey,' Nashville memoirist and singer-songwriter Marshall Chapman also addresses the pervasiveness of God within all of creation: 'I am not a churchgoer,' she writes, yet "it's like the whole world has become my church. And every breath I take is a prayer.'"
—Tina LoTufo, Chapter 16: A Community of Tennessee Writers, Readers and Passersby (July 6, 2012) "Sacred Harmony."
"This book goes beyond feminism and faith right into the heart of acceptance and understanding."—Karen Douglass, Amazon.com (5 Star Review) "A Polite White Background"
"A thoughtful and thought-provoking book on the power and insight of spirituality in its many forms. This book was a very enjoyable read that made me think about my own ideas of spirituality. "Amazon.com (5 Star Review) "Thoughtful and Lyrical"
"This new anthology . . .  exemplifies some of the best of the multiplicity of voices with something to say. Its core idea is distinctive: writings on religion and spirituality by women of the American South. There are some big names here–an interview with Alice Walker and a touching essay by Mary Karr. Susan Cushman also discusses Presbyterianism and Eastern Orthodoxy, and Brenda Osbey writes of everything she can't tell you about New Orleans and its voodoo."—Graham Christian, Library Journal (May 3, 2012)
"Religion is extremely prevalent in the south and the take on it – agnostic, Protestant, Jewish, Orthodox – in this book is fascinating and compelling."—Keetha Mosley, Amazon.com (4 Star Review)  "Cross Section of Faiths in the South"
My Publishers Marketplace Web Page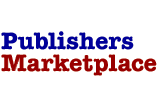 I'm currently shopping for agent representation for my novel, "Cherry Bomb." Visit my Publishers Marketplace web page for more information.
Learn More

»
A GOOD BLOG is Hard to Find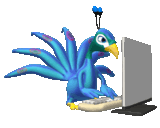 Susan's posts at the Southern Authors' Blog, 2010-2012 (now archived). Read her final post and those of over 40 Southern authors.
Learn More

»
WRITERS DIGEST Columns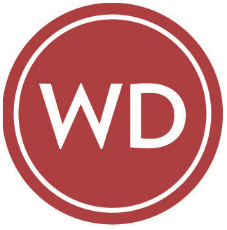 Susan's guest columns at Jane Friedman's WRITERS DIGEST site (now archived), "There Are No Rules."
Learn More

»
© Copyright SusanCushman.com