Visit my blog, Pen and Palette HERE
RELEASED in 2017:

Cherry Bomb  (a novel)
Dogwood Press, August 2017
CHERRY BOMB chronicles the lives and suffering of three women whose fates are unexpectedly intertwined: MARE, a teen graffiti artist emerging from a lifetime of abuse at the hands of her cult-leading father and foster parents; ELAINE de KOONING, an Abstract Expressionist artist whose interactions with Mare dredge up painful memories of a shameful past; and SISTER SUSANNAH, an artist and nun whose reclusive tendencies belie her deep connection to the world around her. All three women converge around a weeping icon of St. Mary of Egypt, a 5th century prostitute whose awakening to grace leads her to ultimate salvation.
What other authors are saying about Cherry Bomb:
"In CHERRY BOMB, a troubled young artist finds a way to heal a horrific past in the intriguing world of street art, graffiti, iconography, and abstract expressionism. With deft narrative control, Susan Cushman weaves an unforgettable story of triumph and redemption that will linger long after the final page is turned. An impressive debut by a rising star in southern literary circles!"
—Cassandra King, author of The Sunday Wife
"Any book that opens with a young woman painting graffiti across the steeple-ridden town of Macon, Georgia, is my kind of story. Cushman depicts the South as it is, not the sentimental claptrap some people want it to be. No cliches to be found here, just God and art and beauty and pain—just like sitting in church."
—Harrison Scott Key, author of The World's Largest Man
Using the life of real abstract expressionist artist Elaine de Kooning as a jumping off point, CHERRY BOMB fearlessly explores the intersection between art and spirituality, creating it as a palpable place where healing can occur. This is a bold, frank book, and Susan Cushman is a brave and talented writer.
  —Joshilyn Jackson, New York Times bestselling author of gods in Alabama and The Almost Sisters
"How does Susan Cushman do it?  Out of the most unlikely materials—a teenage graffiti artist, an abstract expressionist painting teacher running from her past, and a reclusive nun who paints icons—she weaves an intricate tale that teases us with surprising connections.  This generous first novel is a tale of family and resilience and the healing power of art.  Beautifully written, thoughtfully conceived, CHERRY BOMBsurprises and redeems."
—Beth Ann Fennelly, Poet Laureate of Mississippi
"By mixing the work of historical creatives with the risqué endeavors of a modern graffiti artist, Cushman takes a unique approach to examining the experiences of a young girl who turns to art while finding her way in life."
—Julie Cantrell, New York Times and USA TODAY bestselling author of Perennials
 "Susan Cushman, in her marvelous first novel, tells the touching, parallel stories of two female artists, one famous, one not. The intersection of their lives, rendered with passion, acumen and concision, will entertain and enlighten you. The story moves as quickly as running paint, and, in the accumulation of detail, becomes a canny meditation on art and individuality, on spirituality and hope. Its indelible characters, especially its young graffiti artist, will take up residence inside you alongside Scout Finch and Frankie Addams."
            —Corey Mesler, author of Memphis Movie and Robert Walker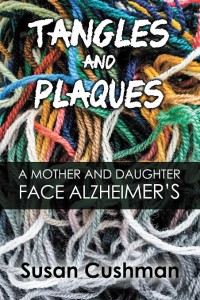 Tangles and Plaques: A Mother and Daughter Face Alzheimer's (eLectio Publishing, January 31, 2017) Susan Cushman, author
Culled from sixty blog posts spanning eight years, Tangles and Plaques is a candid account of a mother and daughter's changing relationship as they face the progressive landscape of Alzheimer's Disease together. As the twisted fibers (tangles) build up inside the nerve cells in her brain and the protein fragments (plaques) fill the spaces between those cells, Effie Johnson—like millions of others who suffer from Alzheimer's—loses her memory, the stories that make up the fabric of her life. Part Polaroid, part cautionary tale, the reality woven throughout these records of long-distance caregiving is that the tangles and plaques aren't only in our brains, but often in our relationships.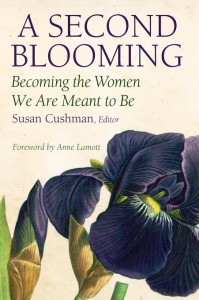 A Second Blooming: Becoming the Women We Are Meant to Be (Mercer University Press, February 13, 2017) Susan Cushman, editor
Contributors: Anne Lamott, Mary Karr, Cassandra King, Natasha Trethewey, Beth Ann Fennelly, Julie Cantrell, Jennifer Horne, Wendy Reed, River Jordan, Jessica Handler, Kathy Rhodes, Kim Michele Richardson, Sally Palmer Thomason, Ellen Morris Prewitt, Emma French Connolly, Nina Gaby, Alexis Paige, NancyKay Sullivan Wessman, Suzanne Henley, Susan Marquez, Jennifer Bradner
A Second Blooming is a collection of essays by twenty-one authors who are emerging from the chrysalis they built for their younger selves and transforming into the women they are meant to be. These women of all ages have made it over a wall to find their true selves. This transformation—this blooming—doesn't happen organically, without the application of a tremendous amount of creative energy and action on our part. As E.E. Cummings said, "It takes courage to grow up and become who you really are."
Click on the "EVENTS" page to find readings/signings scheduled in 2017 and 2018.

Tangles & Plaques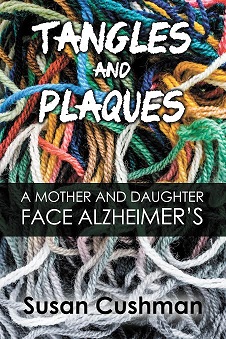 BUY FROM YOUR INDEPENDENT BOOKSELLER OR CLICK HERE TO PURCHASE
Learn More

»
A Second Blooming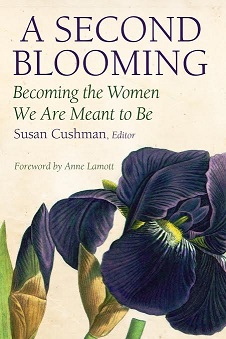 BUY FROM YOUR INDEPENDENT BOOKSELLER OR CLICK HERE TO PURCHASE
Learn More

»
Cherry Bomb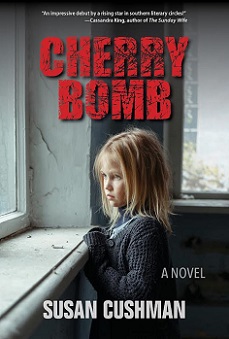 BUY FROM YOUR INDEPENDENT BOOKSELLER OR CLICK HERE TO PURCHASE
Learn More

»
© Copyright SusanCushman.com