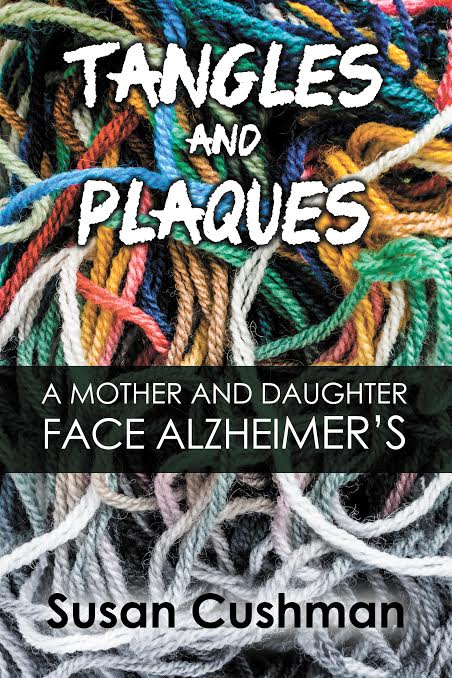 Tangles and Plaques: A Mother and Daughter Face Alzheimer's
(eLectio Publishing, January 2017). This is a memoir.
Culled from sixty blog posts spanning eight years, Tangles and Plaques is a candid account of a mother and daughter's changing relationship as they face the progressive landscape of Alzheimer's Disease together.
As the twisted fibers (tangles) build up inside the nerve cells in her brain and the protein fragments (plaques) fill the spaces between those cells, Effie Johnson—like millions of others who suffer from Alzheimer's—loses her memory, the stories that make up the fabric of her life.
Part Polaroid, part cautionary tale, the reality woven throughout these records of long-distance caregiving is that the tangles and plaques aren't only in our brains, but often in our relationships…