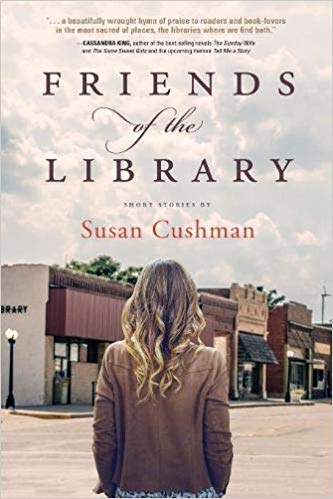 (short stories) Releases August 30, 2019 from Koehler Books
"Friends of the Library is the book I have long hoped that someone would write—a beautifully wrought hymn of praise to readers and book-lovers in the most sacred of places, the libraries where we find both. Rich in character, keen insight, and local color, this heartwarming collection celebrates the surprising power of story to bring us together."
—Cassandra King, author of the best-selling novels The Sunday Wife and The Same Sweet Girls and the upcoming memoir Tell Me a Story.
"Friends of the Library is a love letter to southern readers and writers that also manages to tackle serious social issues. In a world of Twitter and twaddle, Susan Cushman gives us a timely reminder of the simple pleasures of your local library. Find this book and check it out!"
—Jim Dees, author of The Statue and the Fury and host of the Thacker Mountain Radio Show
About the Book
When Adele Covington becomes an author in her sixties, she goes on a book tour to speak to the Friends of the Library groups in ten small towns in her home state of Mississippi. Chasing her personal demons through the Christ-haunted South of her childhood, Adele befriends an eclectic group of wounded people and decides to tell their stories. From Eupora to Meridian, from a budding artist with an abusive husband to a seven-year-old with a rare form of cancer, each story contains elements of hope and healing and honors the heart, soul, and history of the Magnolia State.