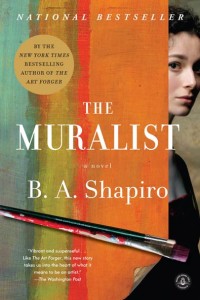 My book pick from Octavia Books while visiting New Orleans last week was B. A. Shapiro's novel, The Muralist. CLICK HERE to watch the video trailer, which does a great job describing the book. It's been out for over a year, but somehow I missed it until now. It's wonderful. It's the kind of book I'd like to write, and there are similar elements in my novel, Cherry Bomb:
Both books combine fictional and historic characters, scenarios, and dialogue.
Both books focus on the abstract expressionist art movement.
Both books have an element of mystery to them.
This Publisher's Weekly review has mostly good things to say about The Muralist, but one of its criticisms is something I think lots of authors (myself included) struggle with:
Though compelling, Shapiro's latest is bogged down in relaying well-researched material about the pre-WWII politics and developments in the art world, ultimately undermining the power of the fictional story.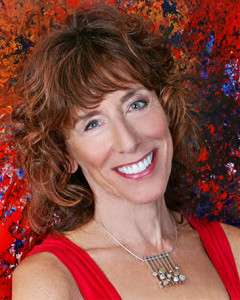 Shapiro obviously did her homework, and like me, maybe she loves research so much that it's tempting to leave too much information in the book—information that the author needs to inform the writing, but more than the reader wants to see. In working with an editor in an early revision of my novel, I ended up cutting out one of the three main characters and making her part of the backstory instead. The books works much better this way.
I've spent some time researching issues of fictionalizing real people in my book—emailing with two different intellectual rights attorneys for advice. The result of these discussions is that I am not going to change the name of the real person (Elaine de Kooning) in my novel, but I will write a disclaimer in the front of the book, similar to this one, in the front of The Muralist:
The Muralist is a novel in which fictional characters mingle with historical figures. All incidents and dialogue are products of the author's imagination and are not to be construed as real. Minor alterations in the timing and placement of persons and events were made as the story dictated, the details of which can be found in the Author's Note at the end of the book. In all other respects, any resemblance to persons living or dead is entirely coincidental.
In her Author's Note, Shapiro goes into more specifics about the way she fictionalized the historical characters. And then she includes more disclaimer-type statements:
A historical novel is a work of long fiction set in a previous time period. To me, the most important word in this definition is fiction…. This mix of history and invention continues throughout the novel.
This is helpful to me as I consider how to write my disclaimer and Author's Note for Cherry Bomb. I think I'll get to work on that soon. But for now, I can't wait to keep reading The Muralist!