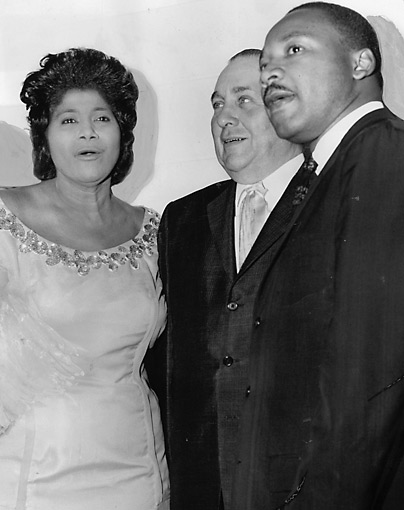 Fifty years ago today, Martin Luther King delivered one of the most powerful and memorable speeches in history. (For an inspirational reminder, watch it here.) But what most of us don't know (well, I didn't know this until today) is that the most famous words in that speech were added spontaneously by King.
According to King's speechwriter and lawyer, Clarence B. Jones, King set the script aside when Gospel singer, Mahalia Jackson yelled out, "Tell 'em about the dream, Martin!" He set the written text aside and replied:

I have a dream today…
And the rest is history.
Want to read some inspirational tweets? Add your own at #DreamDay.