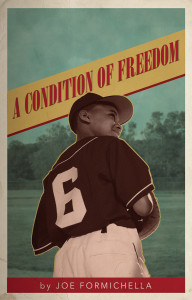 The dog days of summer are here. Racial tensions are as hot as a July afternoon in the South. The Braves are playing the Brewers this afternoon… thankfully the game is in Milwaukee, where it will be 76° and not in Atlanta, where folks expect a high of 90° today. Me? I'm pretty much house-bound and thankful for air conditioning that works this time of the year.
Need a great mid-summer read that celebrates America's favorite pastime and helps heal the racial divide at the same time? Joe Formichella—prize-winning author of two novels, Waffle House Rules and The Wreck of the Twilight Limited, three books of nonfiction, and editor of The Shoe Burnin': Stories of Southern Soul—has recently republished one of his nonfiction books (formerly titled Here's To You Jackie Robinson) with a new title of Joe's choosing: A Condition of Freedom. An emotionally charged story of Jesse Norwood and his African American team, the Mohawks, in the segregated South of the 1950s. Here's what a couple of celebrated authors have to say about the book:
There are deep, social, philosophical reasons to love Joe Formichella's story of the Mohawks, and of a place where the very sand seemed to grow baseball men … I think books on baseball should let you feel the sun on your skin, no matter what color it is. This one does that. —Rick Bragg, Pulitzer Prize winner and author of All Over but the Shoutin' and Ava's Man

Written with the intensity and narrative tension of a great novel, this story of how the hopes and dreams of a small group of African-American boys and their legendary coach Jesse Norwood mirrors the Great American Dream itself is strong stuff. A terrific read and a powerful, unforgettable book!  —William Cobb, author of A Walk Through Fire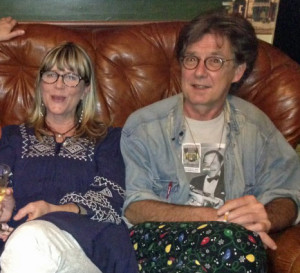 Whether you need a beach read or a couch read, this one won't disappoint. You can purchase it from River's Edge Media (CLICK HERE) or a local independent bookstore (CLICK HERE)… or if you must, you can get it from Amazon.
All the cool kids are reading A Condition of Freedom this summer. Be cool.
(Left: Me and Joe being cool down at Waterhole Branch, outside Fairhope, Alabama, in February of 2013, where I participated in a "shoe burnin'" at a bonfire under the stars and the live oak trees, heavy with hanging moss. We told stories and tossed shoes into the fire. It was cool.)