Alabama Book Tour Begins!
This week I will be joining four of the twenty-six contributors to SOUTHERN WRITERS ON WRITING at two events in Alabama: Tuesday, June 5 at 5 p.m. we'll be at the Little Professor Bookcenter in Homewood, Alabama.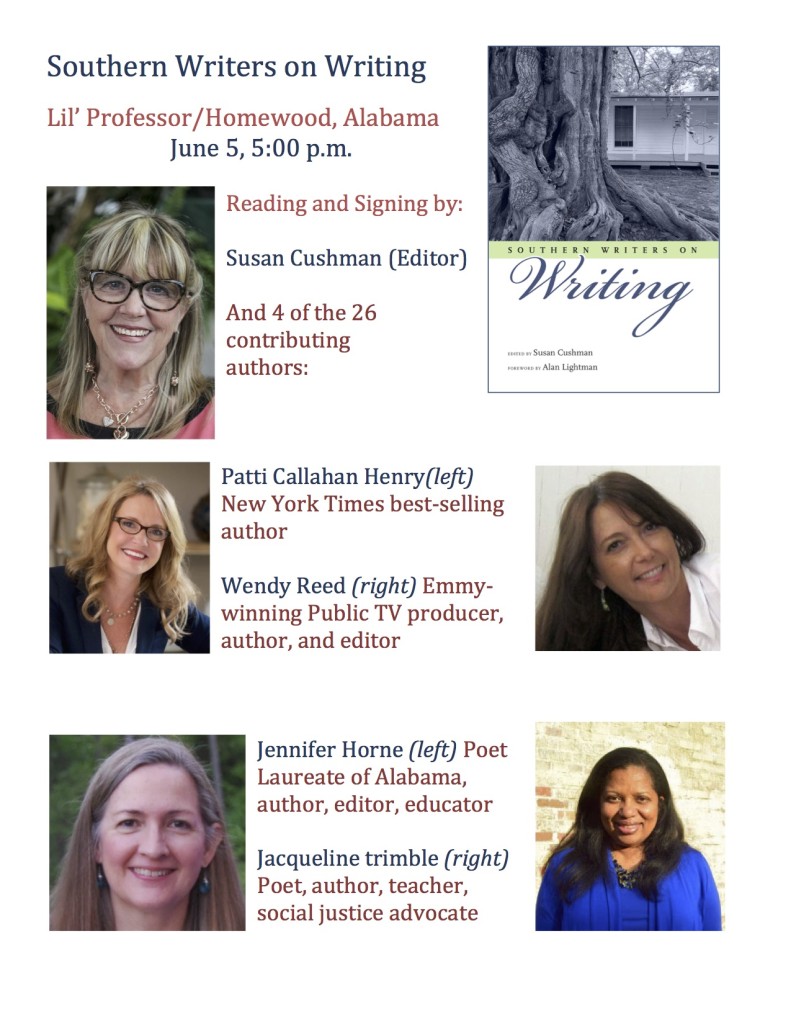 And then Wednesday we'll be at Ernest & Hadley Booksellers in Tuscaloosa, Alabama. (I'll be returning to Alabama June 15-17 for events at Orange Beach and Fairhope, so stay tuned for those next week!) Hope to see lots of folks from Birmingham and Tuscaloosa this week!