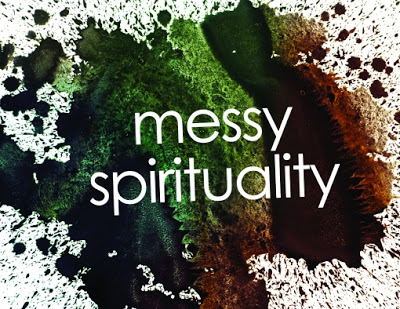 I'm a mess. Mary Karr and Rodney Crowell understand. Ed Sheeran gets it. Life is messy. Spirituality is messy.
One of my (Orthodox) Godchildren recently sent me a link to this post by Father Stephen Freeman, an Orthodox priest I've met several times and often follow on Facebook or through his blog, "Glory to God For All Things." This particular post was called, "You're Not Doing Better." The post received 84 comments—many of the commenters debating one another and asking Father Stephen for further clarification, explanation, etc. It's not a simple essay, but it has a simple theme:
Our Christian lives are not a moral project.
He explains further:
The moral improvement (or progress) of our lives is not the goal of the Christian life. It is not even on the same page. We imagine that if we manage to tell fewer lies, or lust fewer times, or fast a little more carefully, and swallow our angry words more completely, we are somehow the better for it and have "made progress." But this is not so.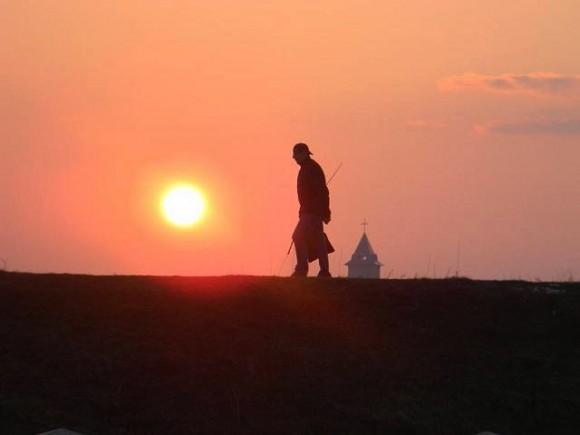 With Great Lent just around the corner, many Christians are probably already beginning to worry about how "well" they will do this year. Will they do better with the fast? Will they do better in overcoming their passions?  Father Stephen blows this whole approach wide open and turns it on its head in his essay, bringing the reader back over and over to the one thing needful in our lives—God's grace. It is a gift, not something we earn. In an effort to explain his approach better, he wrote this post a few weeks after the first one I linked to: "Saint Mary of Egypt and Moral Progress."  This post garnered 120 comments! A couple of quotes:
There is a moral struggle; she battles the passions (with such ferocity!). But she describes her victory in terms of pure gift: a calm and sweet light.

Should we think of her as making "moral progress?" Were that the case, she would have no fear of the "dangers" and "violent thoughts." She would have laid them to rest. What we see is repentance. Her repentance is not of the moral sort, a mere sorrow for deeds that have been done. Her repentance is an effort of self-emptying that is greeted by a Divine-filling.
This was especially helpful to me because (1) St. Mary of Egypt is my patron and (2) I still struggle with the same passions that have been my undoing over and over for my entire life. It's actually comforting to hear Father Stephen explain that our goal isn't moral progress. It's receiving the gift of God's grace.
You know if you've been reading my blog for a few years that I don't like Lent. I don't look forward to it at all. I don't embrace the fast and I'm a huge failure at most ascetic struggles. And I react strongly to people—clergy or laity—who preach these things with any legalistic or fundamentalist vibes.

But repentance—and seeing myself as I truly am—is something I can do. By repentance I don't mean being sorry for my sins. Often I'm not sorry (sin can be damn pleasurable and outright comforting at times) but by God's grace—and it is a gift—I can sometimes turn away from the sin and choose life. Sometimes. But I won't be grading my progress on this endeavor during Lent this year. Or ever.