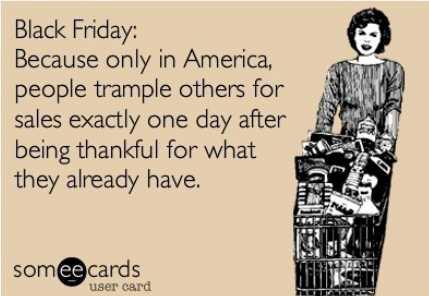 I never leave the house on Black Friday. But today I'm going to make an exception. My Goddaughter, Sophie, is dancing some scenes from "The Nutcracker" at the Peabody Hotel this afternoon. Shouldn't be too many crazy shoppers hanging out there, right? And watching ballet is one of the activities I suggested during the holidays in my Mental Health Monday post, "Fighting the Holiday Blues with Music, Art, Food, Friends, and Writing."

Okay, I understand that you need to do your Christmas shopping. And sales are good for your budget. But look at the bigger picture—support those small businesses and cottage industries, some of which are owned by your friends and neighbors. And to remind everyone about this alternative shopping experience, sandwiched between Black Friday and Cyber Monday… it's Small Business Saturday. If you've got an American Express card, enroll it here to receive a $25 credit to your account when you spend $25. Sweet.
Here's an article by Karen Mills, SBA Administrator, explaining more about Small Business Saturday.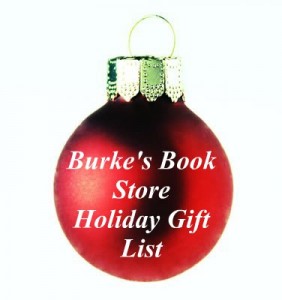 And here are some examples of what might be out there, locally. (Be sure and check on your local small businesses tomorrow!)
Burke's Books' Holiday Gifts Ideas – Memphis' oldest independent book store. Browsing their shelves and chatting with their wonderful staff is as far from the madding crowd of Black Friday as one can get.


Buy from friends who are selling their art or food items. Especially if they are giving part of the proceeds to a good cause—like Teresa Waters, who is selling pecans to help support the Memphis Interfaith Hospitality Network (MIHN). It's an emergency shelter serving homeless families in Memphis/Shelby County. I just ordered 15 pounds of praline pecans from her to give as gifts this year.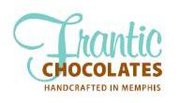 Last year I purchased a dozen or more boxes of my friend, Fran Tylavsky's, homemade chocolate bourbon balls. You can order ahead from her business, Frantic Chocolates, or find them for sale at several local sites, including Miss Cordelia's Grocery (here in Harbor Town) or the Trolley Stop Market.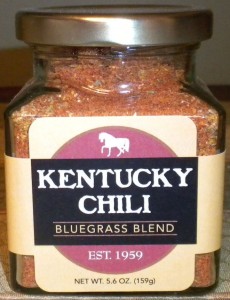 Our friends, Chris and Anna-Sarah Farha, have a great cottage industry product, Kentucky Chili. Visit their Facebook page for more information. I know it's available a number of places in Memphis, including Miss Cordelia's Grocery in Harbor Town.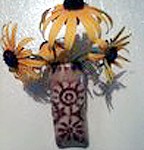 Down in Madison, Mississippi, my friend Jonni Webb has a terrific pottery business. It's not too late to order for Christmas. If you're in the Jackson area, her work is sold at several local small businesses, including Beemon Drugs, Everyday Gourmet, Green Oak Nursery & Florist, Inside Out, and St. Andrew's Bookstore. Her work is also sold in about 25 other cities throughout Mississippi and other states. Last year I gave a dozen or more of her "stick'em ups" as Christmas gifts. Check out her Itty Bitty Bud flower holders with magnets, and other great gifts.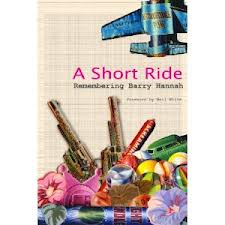 In Oxford, Mississippi, my friend, Neil White, owns a small publishing company called Nautilus Publishing Company. They've got lots of great coffee table books for sale this Christmas. Got a big football fan on your gift list? Give him Mississippi's 100 Greatest Football Players. For your Memphis friends, there's this compilation of over 200 famous Memphians. And for fans of the late, great Barry Hannah, there's A Short Ride: Remembering Barry Hannah. And some of their books are available in a number of independent book stores, so just ask for them when you drop in during the holidays. If you're in the Jackson area, stop by Lemuria Books Monday, November 26, for a reading and signing for A Short Ride.
So, if you're enjoying being off work today, stay home and address Christmas cards, read a good book, listen to some good music, (can music save your very soul?) get your Christmas decorations down from the attic, or just relax and get ready to shop tomorrow—on Small Business Saturday. Have a great weekend!