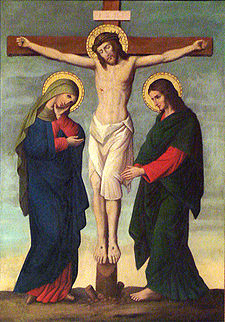 Today is Good Friday for Western Christians—people associated with the Roman Catholic and Protestant denominations and their off-shoots. But for Eastern Orthodox Christians (like me) the date of Pascha (Easter) this year is April 12. Why?
There are many theological sources that explain the two dates for Easter. Here's a new article by Mycah Hatfield at KATC.com in Acadiana, Louisiana:
"Eastern Orthodox Church Celebrates Easter a Week Later"
Rev. Phillip Rogers, an Orthodox priest in Lafayette, Louisiana, is quoted in the article as saying:
The calendar was recalculated in order to be based on the actual movement of the sun and of the moon and that was done by the Pope in the Middle Ages, but the Orthodox Church, since we are not in communion with the Pope, we did not change.
It's important to many Orthodox Christians that we still hold the "original" way of calculating the date of Easter. And especially that we don't celebrate it before Passover, which often happens with the Western date.
I used to be glad that "our Easter" was (usually) on a different date than "theirs." I was glad for the opportunity for my Orthodox faith to stand out—to be different. (Not to mention the added benefit of buying Easter candy for our kids at 75% off the week after Western Easter.) But in recent years I've wished that all of Christendom celebrated this important holiday together. It's no longer about "us" and "them."  My sentiments are shared by many Christians, as this article by Borgna Brunner in Fact Monster explains:
"A Tale of Two Easters: Why one faith and two celebrations?"
The issue has been addressed for decades, with the Second Vatican Council (back in 1963) suggesting the second Sunday in April as a date for all Christians to celebrate Easter.
Almost twenty years ago (in Aleppo, Syria, March 5–10, 1997) a meeting organized by the World Council of Churches proposed a solution, but it wasn't accepted, and here we are today, still celebrating on two different dates most years.
In a multi-cultural country like the U.S., I think it would be especially helpful (and less confusing) for all Christians to celebrate this highest of holy days on the same date. I have many non-Orthodox friends who are attending Good Friday services at their churches today and will celebrate Christ's resurrection on Sunday, just as our parish is commemorating Palm Sunday and Jesus' entrance into Jerusalem where He will be crucified. Even in the secular realm, as I watch the little children hunting for eggs in a park just around the corner from our house tomorrow, I'll wish it was time for the children at St. John Orthodox Church to be joining in that same festivity.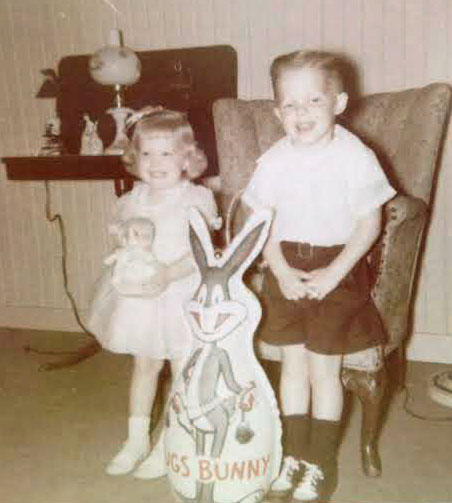 My childhood memories of Easter in Jackson and Meridian, Mississippi (see photos) are happy ones—getting a new (white) Bible with my name engraved on it, Easter candy, and (especially) new clothes. But I also had an awareness from a young age that Easter was what it was all about. Jesus had risen from the dead, and that changed everything.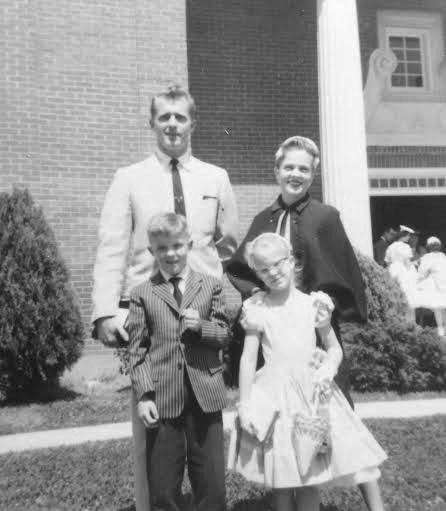 And so on this Sunday and the following Sunday, I'll raise a red egg, light a candle and say to all who embrace this faith, "Christ is risen! Indeed, He is risen!"